Schechter Manhattan, a K-8 Jewish day school on the Upper West Side of Manhattan, announced today the launch of a new name, logo and website. The school, opened in 1996 by a consortium of local Jewish leaders, has been formally known until now as The Solomon Schechter School of Manhattan. The new shortened name, Schechter Manhattan, and the new logo, unifies the school's brand with the name it has long been called within its own community. The school's website, www.schechtermanhattan.org, has also been updated to showcase the school's rigorous, student-centered, inquiry-based Jewish education.

"I believe that Schechter Manhattan is uniquely positioned to prepare graduates to become leaders in the 21st century. Through our active learning approach, our students hone essential skills like critical thinking, creativity, communication, and collaboration. The positive impact that Schechter Manhattan graduates have and will have on the Jewish people and the world at large is an enduring and meaningful outcome of our school's mission, our faculty's hard work and care, and our parents' commitment to giving their children the best education available."


— Benjamin Mann, Head of School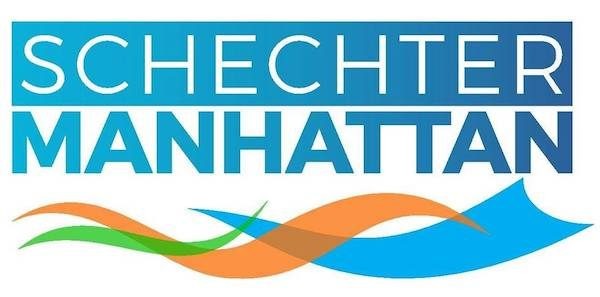 The new logo features waves of color moving from light to dark blue, as well as the image of a shofar. The logo and updated website convey elements of the school's educational approach: a commitment to students' growth and development, the cultivation of their abilities to see from multiple perspectives, and a Jewish call that is at the heart of the school's mission.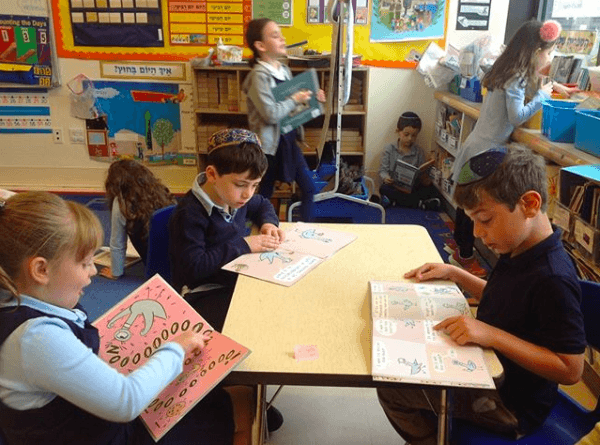 Schechter Manhattan's mission:
"to ignite within our students a passion for learning and a commitment to translating ideas into meaningful action. Through inquiry, close reading, and thoughtful debate across the academic disciplines, our students become independent learners and powerful communicators. They cultivate their Jewish identities through joyful prayer, exploration of the Torah's wisdom, mastery of Hebrew, and participation in Jewish life. They engage, support, and challenge one another as members of a collaborative, caring community. Schechter Manhattan graduates confidently go forth to meet the intellectual, social, and moral challenges that lie ahead, poised not only to do well in life, but also to do good in the world."
Schechter Manhattan is located at 805 Columbus Avenue (between 99th and 100th Streets) and offers students a learning community where they are celebrated for all of who they are and encouraged to pursue their passions. Winner of the Blackboard Award for Excellent Elementary School in NYC in 2016, the school balances academic rigor with personal exploration, offering a curriculum firmly rooted in the 21st century, focused on research, writing, presentations, collaboration, and self-reflection. The school has a consistent track record of placing students in the best public and independent high schools in New York City.
For over 20 years, Schechter Manhattan has been at the forefront of innovation in Jewish day school education, implementing unique programs as the Tzedakah Round Table, the Lieberman Family STEAM Center and the Racial Diversity and Inclusion Initiative.
"We now have over 70% of parents engaged in volunteering, 93% of parents donating money above the tuition they pay, multiple new committees, and more parents and other community members involved than ever before. It's an incredibly vibrant school, and the new logo and brand reflects that vibrancy as we move forward into even greater success in the future."


–Julie Sissman, President of the Board of Trustees
To learn more, join Schechter Manhattan for a Kindergarten Open House on October 28th from 7-9 pm, or for a Transfer Student (Grades 1-8) Tour & Info Session on November 13th from 9-10:15 am.  To register for these, or to schedule your own tour, contact Schechter Manhattan today at admissions@schechtermanhattan.org