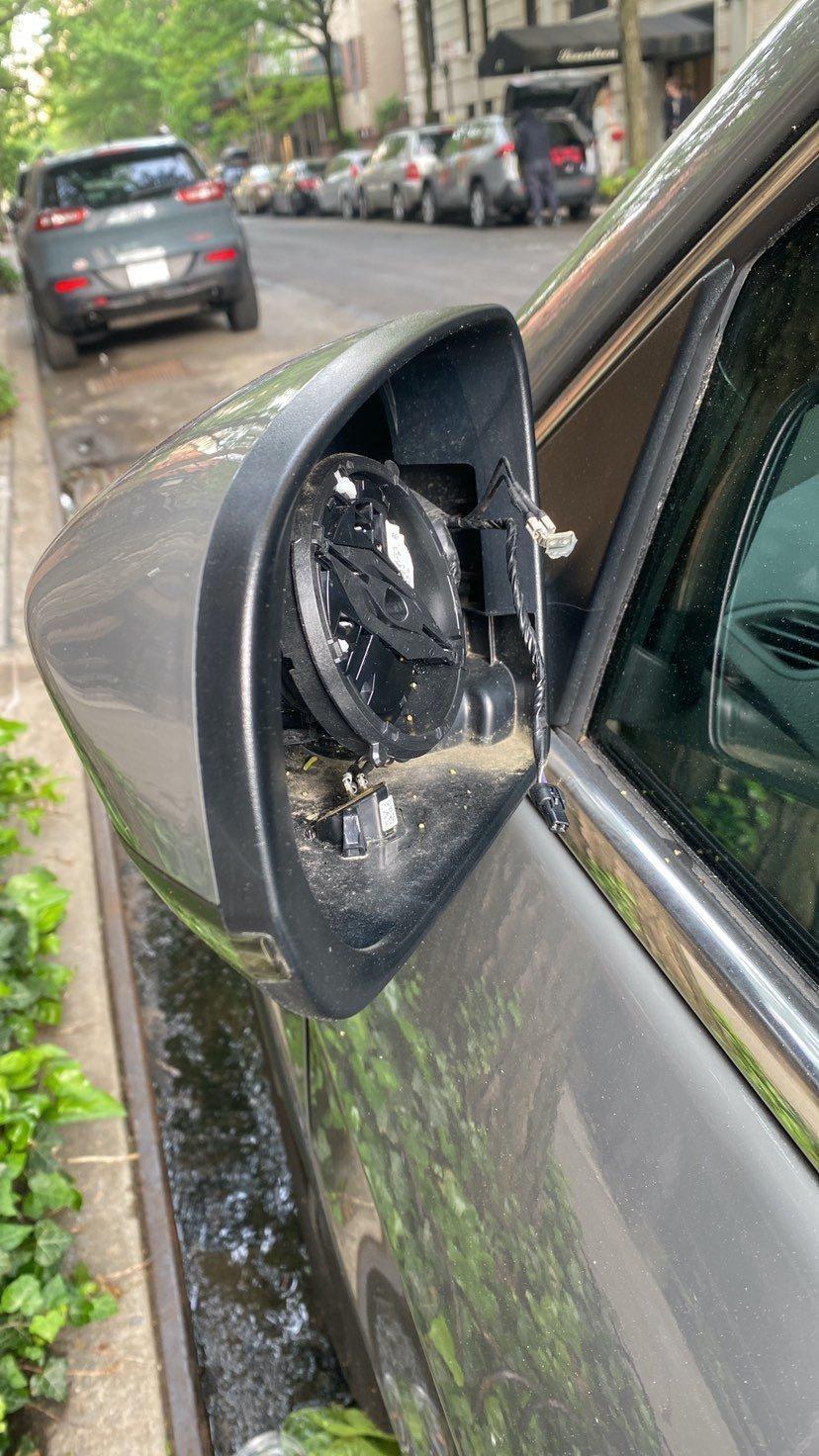 There have been several recent reports of stolen sideview mirrors throughout the neighborhood.

One reader contacted us to say that just this week, she'd seen three Jeep Cherokees (including her own) in the West 70s with both mirrors missing. She had to pay $388 just for replacements (she installed them herself, so she did not have to pay for labor).
Advertisement
A car belonging to Gregg "Opie" Hughes (of Opie & Anthony fame) was one of the targets, the radio personality shared in a video — during which he said he paid $1,350 to replace both mirrors.
"These parts are now subject to stealing because the mirrors house expensive sensory equipment to aid in-vehicle safety systems such as lane-departure warning, lane-keep assist, and blind-spot detection," according to a 2019 report by thedrive.com.
This apparently is not a brand-new neighborhood trend.
A New York Post report — also from 2019 — stated that there had been nineteen incidents "…in an eight-week period between March 1 and April 26 [2019], with 14 of the thefts on the Upper West Side, according to the NYPD."
There are products available which may help you prevent this from happening to your car, like this one, this one and this one. We don't know how well they work, so this is certainly not an endorsement.