A new restaurant has leased the space at 218 West 72nd Street, which was occupied by West Side Cafe until they closed during the spring of 2019. Shinbashi 72, a Japanese comfort food restaurant with a former location on East 48th Street, plans to open this spring. They're currently in their construction phase.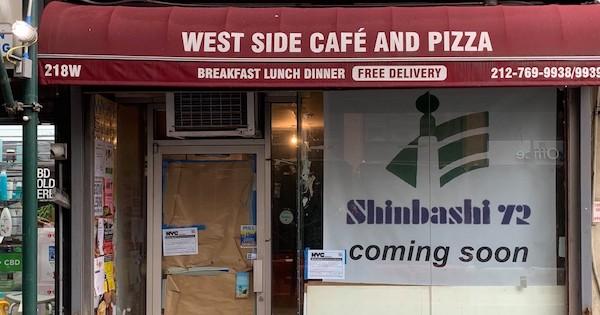 The new spot will be primarily focused on delivery and takeout, with limited seating.
Emiko Katayama told us that her grandmother, Fumiko Hosoda, was the founder of the original location, which first opened in 1974. The new Shinbashi will be run by her, her brother and their parents. Emiko has lived on the UWS since 1998 and is excited to bring the family's Japanese cuisine to the neighborhood.

Advertisement
Shinbashi 72 will be serving similar foods as they served at their original location (except for the sushi). Here are some teasers from their former
Instagram account
(actual menu items may differ).
Kaki-age don. Tempura onions, seaweed and Shishito peppers over rice: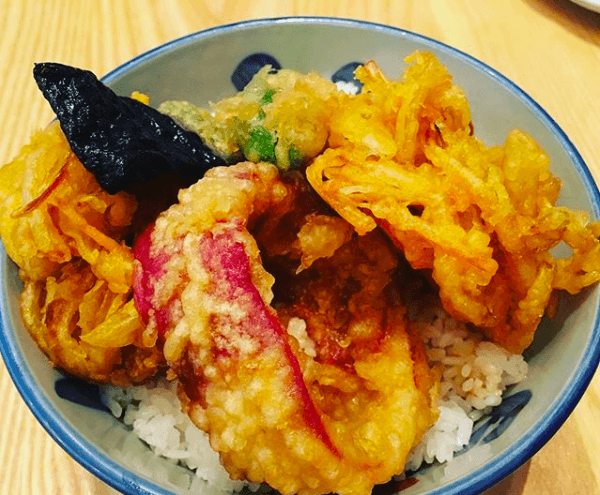 Shiratama Zenzai: mochi with red bean soup, served hot with a side of Japanese pickles:
Beef Negimayaki: scallions wrapped in thinly sliced beef with their in-house teriyaki sauce:
Eel avocado sushi pizza:
Green tea ice cream & red bean: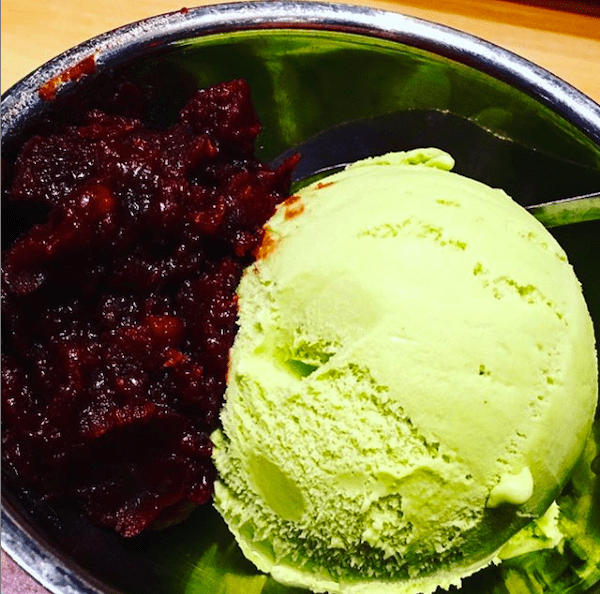 You can follow their new Instagram account @shinbashi72 for updates, and we'll of course provide more info once we get closer to Shinbashi 72's opening date.
Get the newsletter for updates: