They might be designed for kids, but Katie Dwyer's music classes are just as fun for parents. And it's more than just the songs which keep families coming back to "Katie's Corner"; it's the community she's built.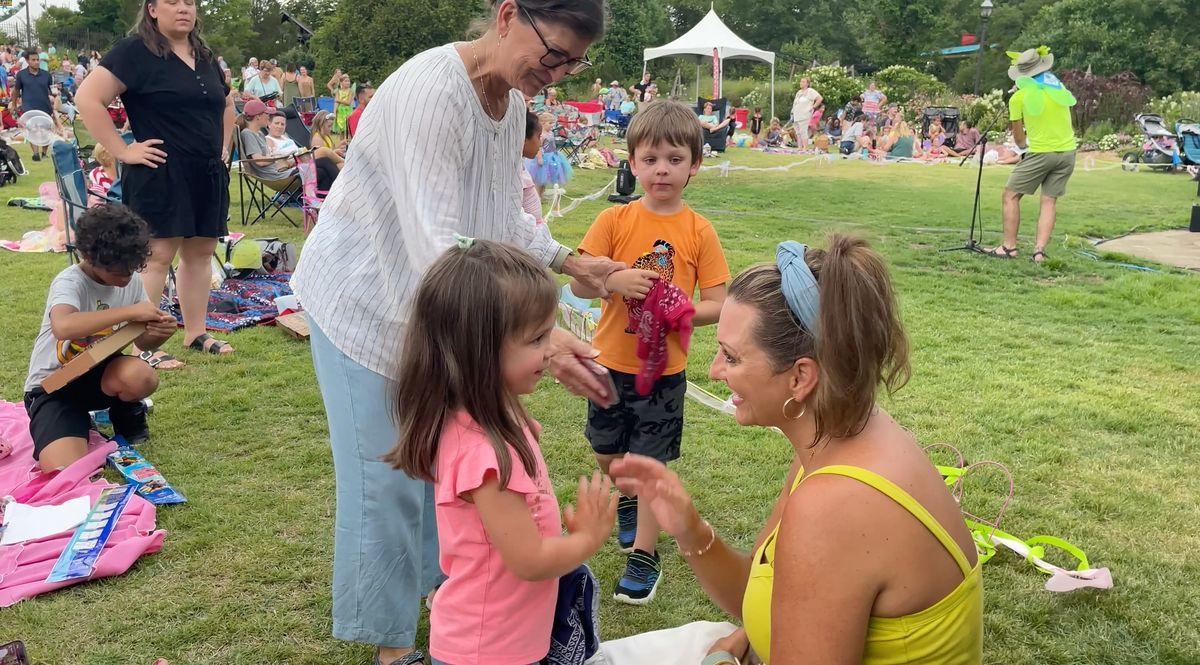 Dwyer is an acclaimed children's singer and pianist with over 50 original songs and two albums. She's also a bursting-with-energy Upper West Side mom, and her interactive music classes bring together both parents and kids who've created long-lasting friendships as a result.
Most classes take place at Adventure Lawn in Central Park (at the top of the hill at 69th and CPW), where spirited folks of all ages can be found singing and dancing Monday through Friday (there are separate classes for babies).
"Katie is warm, genuine and a magnet for little people. My daughter is obsessed with this music class – she absolutely adores Katie. The songs are cute, catchy and not annoying to adults." – Caroline D.

The classes are both fun and useful, incorporating crucial development skills like sign language, repetition, rhyming, call and response, instrumental play and more.
"The bonus is that this music class is how I actually found other mom (and dad) friends in the neighborhood!" – Kat N.

"Katie is so warm and caring, my son absolutely loves her, and greets her with a hug. We are also always one of the last to leave the class as he wants to stay. I love the incorporation of sign language, and we actually use what we've learned in class to communicate some things at home." – Tara V.

The fall semester began on September 12 and runs through November 18. Families interested in joining mid-semester will only pay for the classes they attend.
Dwyer also hosts a monthly concert at the Sunday Open Streets on Columbus Avenue, for anyone who wants to check it out before signing up. The next one will be on Sunday, October 9 at 11 a.m (at 76th and Columbus Avenue). Follow @katiedwyermusic on Instagram for updates.
To learn more about Katie Dwyer and her classes, please visit katiedwyermusic.com.