There are still more exciting conversations coming to The Lambert Center for Arts + Ideas this November. Check out the programs below and grab your tickets before they sell out!

Modern Loss
Wednesday, November 6th at 7:30pm
Rebecca Soffer, co-author of Modern Loss: Candid Conversation About Grief. Beginners Welcome, and special guests take to the stage for an evening of community and candid, Six-Word Memoir-style storytelling about the long arc of grief; the good, the bad, the ugly, and even the hilarious.
Live storytelling and musical performers include:
Michael Ausiello (author, Spoiler Alert: The Hero Dies)
Glynnis MacNicol, (author, No One Tells You This)
Ryan Langer (theatrical songwriter)
Shaina Taub (Award-winning singer/songwriter, Twelfth Night, The Suffragists, lyricist for the upcoming The Devil Wears Prada musical)
Steve Waltien (The Improvised Shakespeare Company, The Opposition with Jordan Klepper)
…and more to come!
What Everyone's Talking About with Abigail Pogrebin: "She Said"
Wednesday, November 13th at 7:30pm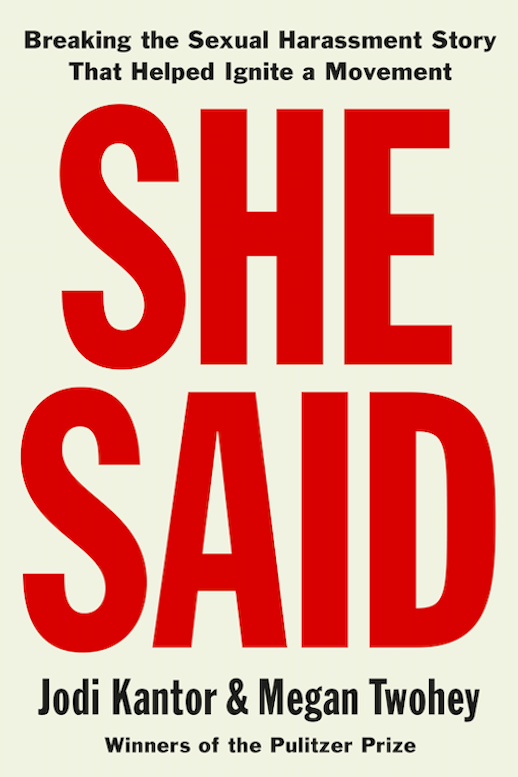 Jodi Kantor and Megan Twohey, the Pulitzer Prize–winning reporters who broke the news of Harvey Weinstein's sexual harassment and abuse for the New York Times, join us in conversation about the thrilling untold story of their investigation and its consequences for the #MeToo movement.