Though America may typically have the reputation of being football, baseball and basketball obsessed, there are numerous reasons why soccer is the most popular sport in the world. Not only is it straightforward, flexible and relatively affordable to play, it's particularly impactful for younger players: the beloved pastime helps teach crucial skills, including communication, collaboration and critical thinking. This is precisely why Super Soccer Stars, a staple for over 20 years on the Upper West Side, continues to nurture and inspire the next generation.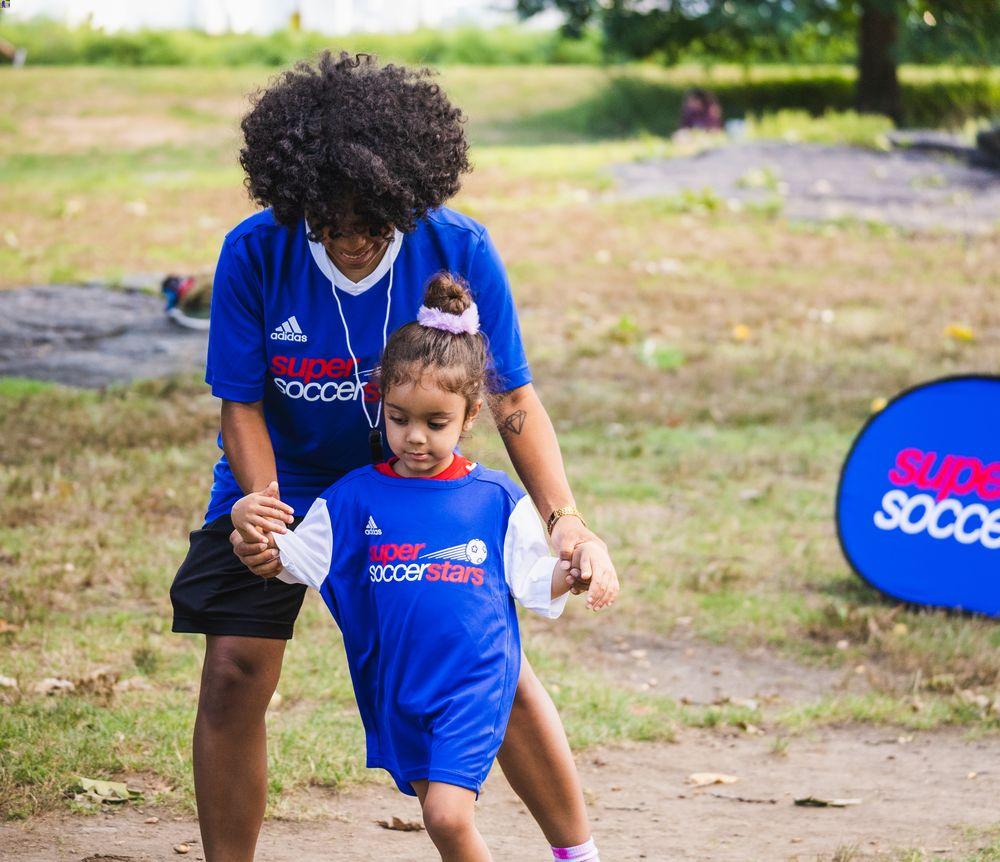 And now, they are back and better than ever for the spring season with a variety of youth educational soccer programming options for children ranging from ages 1 to 12+. Though Super Soccer Stars is now a massive organization with franchises across the country, their largest concentration of locations is right where they began: the UWS, with 12 outposts in the neighborhood.
Their flagship Soccer Stars Center, with an indoor field at 606 Columbus Avenue (between 89th and 90th streets) has recently undergone a renovation, solidifying their commitment to providing top-quality soccer classes, camps, birthday parties and adult rentals. Whether you're a long-time fan or new to the game, there are plenty of opportunities for kids to join in on the fun at the Soccer Stars Center.
The wide range of programs currently offered include weekly Parent & Me classes (designed for toddlers between 12 and 24 months), skill-building sessions (FUNdamentals and Development classes), Soccer Stars United Travel Soccer, seasonal camps, private classes and birthday parties. The age-specific curriculum ensures that each child receives training tailored to their specific level, so they can develop their skills while having a blast on the field.
Super Soccer Stars is constantly updating their repertoire, with new programming at the following locations:
The Jewish Center

(131 West 86th Street between Amsterdam and Columbus avenues): The playing surface has been upgraded thanks to new custom sports flooring, which will instantly improve safety and quality of play. Licensed, certified coaches lead development classes, which help to build technical and tactical elements of the game for future soccer stars.

Central Park

(at West 94th street)

& Riverside Park

(at West 72nd Street): As two of Super Soccer Stars' most popular locations, they are thrilled to be back, offering weekday afternoons (Central Park) and Sunday mornings (Riverside Park) classes for kids ages 2-10.

Shearith Israel

(at West 70th Street): If your kid is already well-versed in soccer, great news — Super Soccer Stars has teamed up with sister programs TGA Junior Golf and Little Rookies Baseball to add golf and baseball to their standard programming. Expect fun games, activities and expert coaches on hand to help children learn the basics of each sport.

Birthday parties

— No surprise here: Super Soccer Stars parties are some of the most coveted invitations in town. The new packages include an outdoor party option and a fully loaded hat-trick package at select indoor locations on the UWS (including deluxe party favors, food and catering, themed decorations, a party coordinator responsible for all set-up and clean-up and more).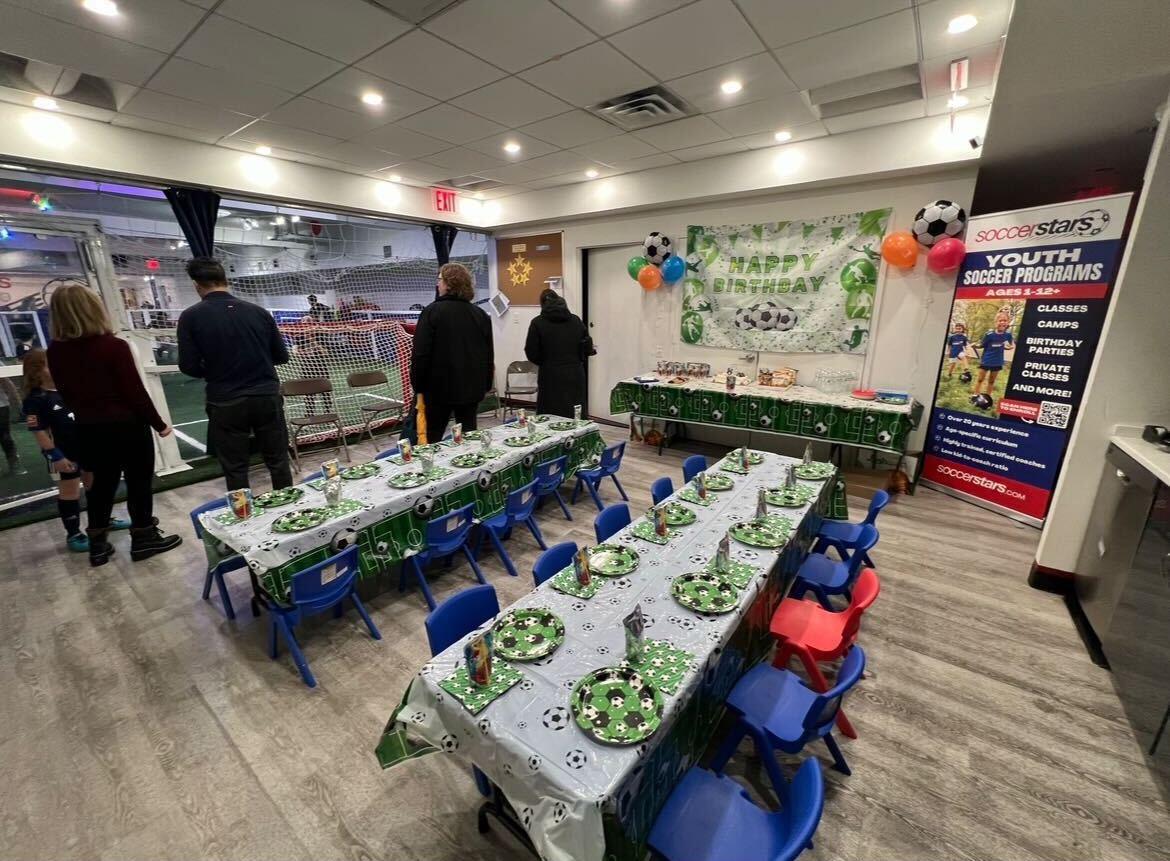 Designed to be an enriching, non-competitive environment, it's clear why Super Soccer Stars has nabbed the title of most popular soccer program for children ages 1 and up. Their philosophy is to allow soccer to build self-confidence through positive reinforcement and a low child-to-coach ratio. Above all, Super Soccer Stars is designed for everyone involved to have fun (and score a few goals in the process, naturally).
To sign up for a spring class, visit https://bit.ly/43rJxJM or email info@soccerstars.com for private group and rental requests. Save $35 with promo code ILOVEUWS at checkout!