When the drinks, staff, and atmosphere of a Manhattan bar all excel, it's like winning the lottery. At the Speakeasy Room at the Gin Mill, Upper West Siders can win the lottery once a week.

On Monday nights, James Yardley, musician and now bartender, transforms the Gin Mill, an unassuming Upper West Side bar into a league of its own. Along with Kevin McNaughton, Yardley serves a menu of craft cocktails while a live jazz band plays in the back.

Advertisement
The Speakeasy Room is located downstairs, underneath the main bar, and is open to the public. On other nights, the space is used as a private event room or perhaps sits empty. On Monday nights, when Yardley is at the helm and the lights are low, the room transforms into a space evoking the feeling of a decades-old den.
While plentiful in its array of sports bars and neighborhood watering holes, the craft cocktail scene on the Upper West Side is somewhat meager. Local options for cocktail geeks like The Owl's Tail or Aviary are often crowded, and live jazz isn't easy to find along Amsterdam Ave. The Speakeasy Room comes as a much-needed addition to the neighborhood.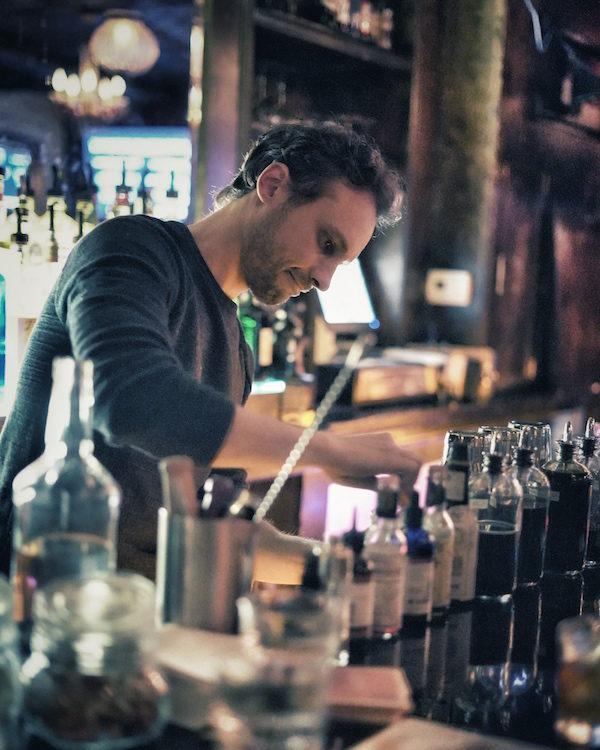 The Place
Although the Speakeasy Room is more dark and sophisticated than its upstairs counterpart, Yardley and McNaughton keep the atmosphere approachable. There are no gimmicks in The Speakeasy Room – no password required or dress code enforced. Simply walk downstairs and come as you are.

Advertisement
Young couples in their 20s and 30s sit at high-top tables with dim candlelight. Sweatshirts are welcomed as well as high heels. There are regulars, and some who stumbled in from upstairs by mistake, but chose to stay. Friends greet bartenders, who happily take off-menu requests, with hugs and warm conversation.
The live music commands an audience without overwhelming a conversation. On a given Monday evening, expect soulful renditions of familiar jazz tunes. On the third Monday of every month, a "big band" plays, with a large brass section along with rhythm.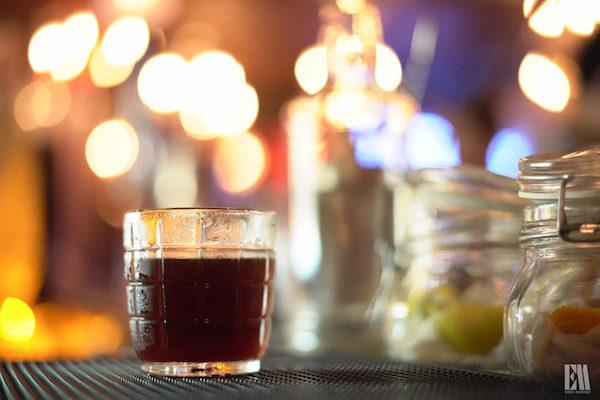 The Menu
All this and cocktails too. The menu features six cocktails, two shaken and four stirred. Entirely signature drinks created by Yardley, some are variations on classic cocktails while others are brand new. Designed to cater to all different tastes, the menu has everything from a tart punch ("The Blind Tiger") to a negroni-esque concoction ("Port In A Storm"). Yardley describes the "St James Infirmary", a gin drink on the menu, as medicinal – it has hints of lemon and honey that nod to a chamomile tea.
Yardley may ask for a liquor of choice, and if you'd like to try "Something refreshing?", he points to "La Ultima Palabra", a tangy tequila and pomegranate blend. The menu is thoughtful and varied. And new drinks are always in the works.
The Speakeasy Room at the Gin Mill is located at 442 Amsterdam Ave, New York, NY 10024. Open once-a-week on Mondays, with live jazz starting at 7pm.
Join the Upper West Side newsletter for more food + drink tips!