Stormy Daniels took the stage at Stand Up NY on Tuesday, May 7th at 7:30pm. Here's an update we wrote which describes what happened during this stop on Stormy Daniel's NYC tour!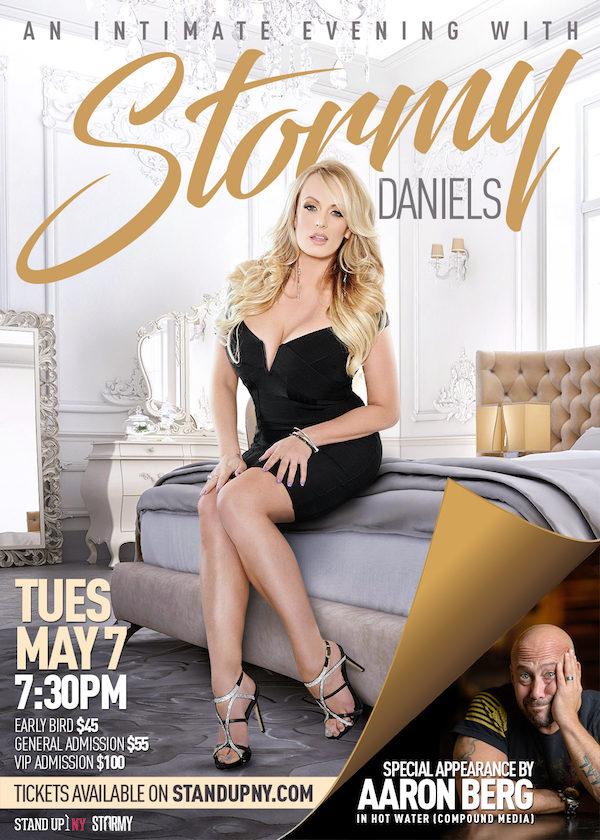 This is not Ms. Daniels' first appearance at a comedy club. Last month, she took the stage at the Joke Joint Comedy Showcase in Houston.
A Daily Beast article from March dissects her appearance, summarizing her spectacle as "little more than a book tour dressed up as a comedy showcase".
Stand Up NY and the Daniels Team is not promoting her upcoming appearance as a stand up comedy show. However, her team did mention that she'll be telling stories from her life and career that haven't been heard before publicly.

Advertisement
We spoke with the owner of Stand Up NY, Dani Zoldan, who stated:
We are really excited that this fell into our lap! An Intimate Evening of Storytelling with Stormy Daniels will be one for the books for our storied stage. It's been hard not to think about it. Our team did a lot of research of her early work and the consensus is that it should get a standing ovation. 
If you're interested in going (and it hasn't sold out yet; I have a feeling it will quickly), ticket prices range from $45 to $100. The $100 VIP ticket also gets you access to Stormy's appearance on Dark Horse Sessions prior to the show – which is Mr. Zoldan's podcast.
Stand Up NY is located at 236 West 78th Street, between Broadway and Amsterdam Avenue.
Get more Upper West Side events sent to your inbox: