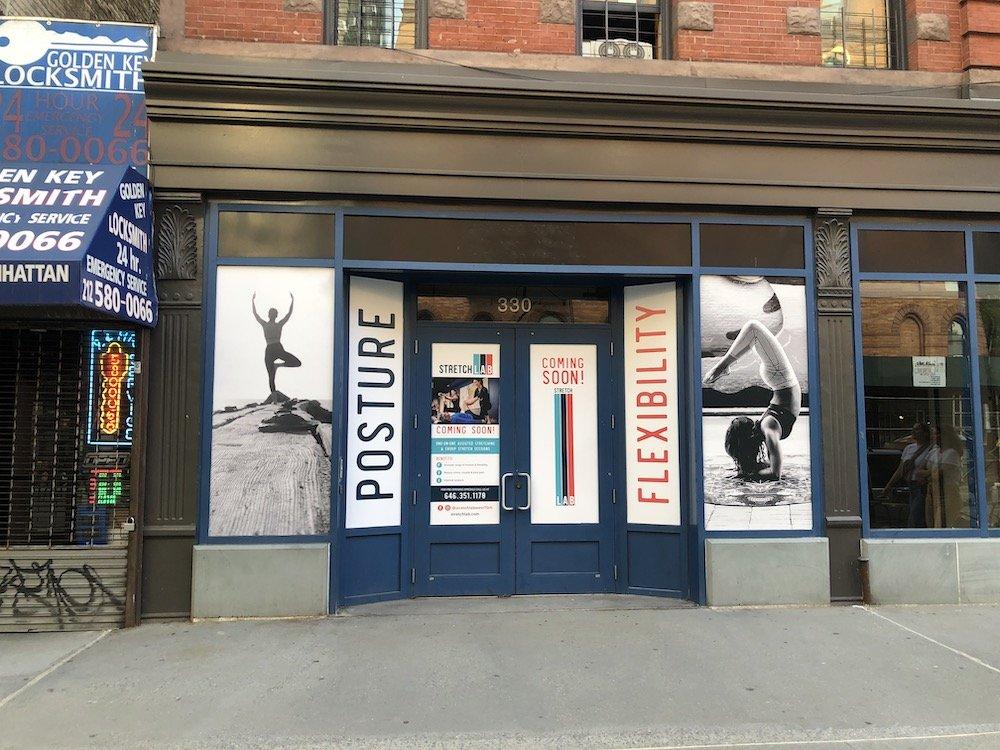 StretchLab — the nation's largest assisted-stretching franchise, which just opened its 200th location in California last week — is preparing to let it loose at 330 Columbus Ave. between West 75th and 76th streets.

Advertisement



Founded in 2015 in Venice, California, StretchLab offers two programs in 25 and 50 minute sessions. The first is a One-On-One Stretch, during which a Flexologist will speak with you about your mobility, if you're dealing with any past or current injuries and pain, and what areas of your body you'd like to focus on. "Stretches are performed on one of our custom designed benches. Your stretch won't be painful, but your Flexologist will communicate with you throughout your stretch to gauge your comfort level," according to the StretchLab website, which also notes that visitors are required to wear grip socks for "your safety and hygiene."
Group Stretch sessions have a maximum of six participants. "You will have your own bench and a Flexologist will guide the group through a series of static (holding), dynamic (stretch with motion) and PNF (push and release) stretches as well as utilizing stretching tools like stretch straps and foam rollers. Don't worry about your level of flexibility — you don't have to be able to do the splits to join! Each stretch can be customized to either increase or decrease the level of difficulty to make sure we have something for everyone!"
StretchLab touts that its sessions will improve sports performance, increase range of motion and flexibility, reduce muscle and joint pain, improve posture and reduce stress.
Advertisement



In 2017, StretchLab was acquired by Xponential Fitness. The publicly traded company (NYSE: XPOF) is the largest global franchisor of boutique fitness brands, according to its website. Their portfolio of brands spans across fitness verticals including Pilates, indoor cycling, barre, stretching, rowing, dancing, boxing, running, functional training and yoga.
The owner is aiming to open this location by August or September. They'll be offering 50 minute intro sessions for $69. For more information, visit stretchlab.com.