There are six upcoming cooking classes at the JCC, each focusing on a different cuisine. If you're a local foodie, this is the perfect opportunity to sharpen your skills and expand your culinary horizons while having a blast with friends and loved ones.

Pescatarian Indian Dinner
With Chef Jennifer Abadi
Tuesday, July 9th from 7-9:30pm
Indian flavors complement special occasions, holidays, or Shabbat dinners with exotic spice blends and gorgeous colors. Menu may include green mango salad with green chilies, mint, coriander, and dates; rice with coconut milk and grated coconut; spicy cauliflower with tomatoes, coriander, chili peppers, and fresh ginger; fried fish with tamarind, ginger, garlic, and red chili pepper sauce; and toasted chickpea flour macaroons with cardamom.
Sign Up
Thai Street Food
With Chef Jay Weinstein
Thursday, July 11th from 7-9:30pm
Students attending this class will explore Thai cooking's unique ingredients and simple techniques to create an explosion of flavor in every dish! You'll marry essences of lemongrass, kaffir lime leaves, star anise, and spicy galangal (a relative of ginger) as you create green, red, and yellow Thai curry pastes from scratch, then prepare dishes with each of them, including vegetarian pad Thai; pickled cucumbers with sweet chili sauce; eggplant with green curry; spicy fish cakes with honey chili sauce; golden curry chicken with jasmine rice; Asian greens; and seitan satay with Thai peanut sauce.
Sign Up
Sushi Rolls + Poke Bowls
With Chef John Scoff
Tuesday, July 16th from 7-9:30pm
Learn the art of preparing delicious sushi rolls and the secret of their delicate flavors and beautiful appearance. After this class, you'll not only be able to prepare perfect sushi rice, a variety of sushi rolls, and poke bowls, but you will also know how to select the best ingredients and understand the philosophy of traditional presentation.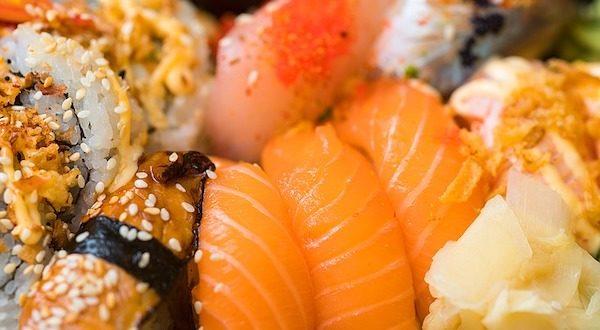 Sign Up
Summer Vegetarian Entertaining
With Jenny Matthau
Thursday, July 18th from 7-9:30pm
Vegetarian fare can be every bit as elegant and sophisticated as its carnivore-friendly counterpart. Learn to prepare scrumptious dishes using a variety of cooking techniques with an emphasis on presentation. Menu may include yellow and green zucchini soup with garlic herb pesto; white bean, vegetable, and polenta napoleons with creamy tomato sauce; Caesar salad with herbed croutons; colorful vegetable bundles; skewered fruit with chocolate sauce; and almond cake with strawberry compote.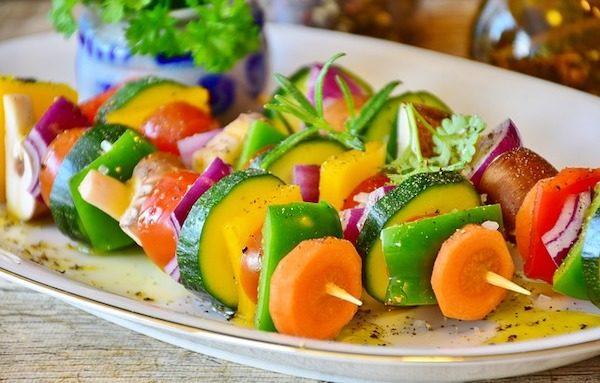 Sign Up
Knife Skills
With Chef Shaya Klechevsky
Monday, July 22nd from 6:30-9:30pm
Being comfortable and skillful with a knife can change the way you cook. Knife skills are a confidence booster and will lead to more productive time spent in the kitchen. Chef Shaya will break down everything you need to know in detail, from knife anatomy and selection to how to hold a knife, sharpening, and many cutting and slicing techniques.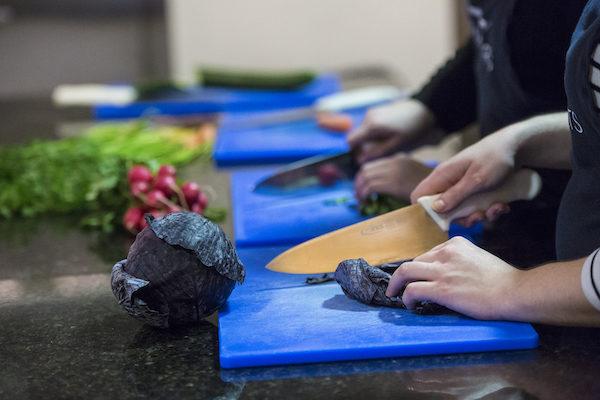 Sign Up
Light and Easy Mediterranean Meals
With Jackie Topol, MS, RD, and Nutritionist
Thursday, July 25th from 7-9:30pm
You've probably heard that the Mediterranean diet is a great way to lose weight, improve heart health, and manage blood sugar, but what does this diet actually look like? Join Jackie Topol for an inspirational class featuring delicious summer dishes that will help you feel great without feeling deprived! Menu may include lemony butter beans with tarragon, eggplant, walnut, and honey dip; baby greens with shaved fennel, toasted pine nuts, and balsamic vinaigrette; lemon mushroom pappardelle with basil-kale pesto; salmon burgers with cucumber-yogurt-dill sauce; saffron chickpeas and bitter greens with quinoa; summer peach crisp; and sparkling pomegranate sangria.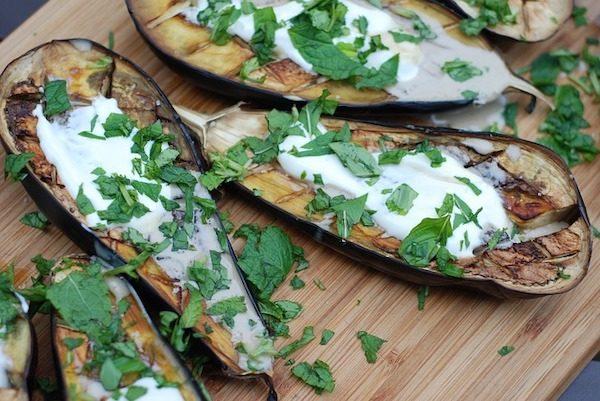 Sign Up
Classes will be held at the Marlene Meyerson JCC Manhattan, located at 334 Amsterdam Avenue (at 76th Street).
For additional classes, click here!