Summer on the Hudson 2019 begins on April 27th and runs through the end of summer. The free outdoor arts and cultural festival has tons of West Side events taking place between 59th and 153rd Streets along the Hudson River. These will include concerts, dance parties, exercise classes, events for kids and more! Read on to discover some of the events we're most excited about!

Irish Dance Festival
Sunday, May 5th from 1-6pm
At Pier I in Riverside Park South
The Irish Dance Festival will feature hundreds of dancers! And if you're feeling it you can join in too. This event will be brought to us by the Irish Arts Center.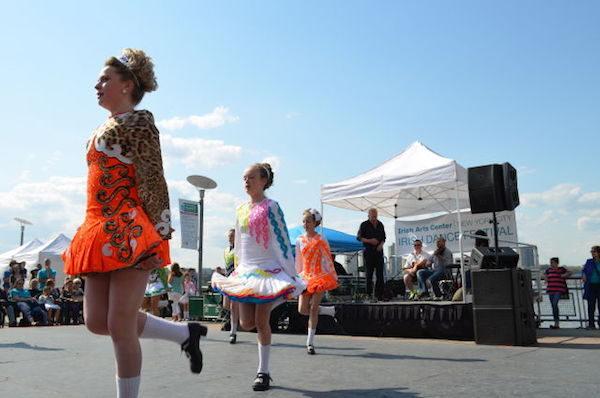 Event Page
Advertisement
Locomotive Lawn Live!
Every Thursday between May 9th and June 27th from 10:30–11:15am
At the Locomotive Lawn in Riverside Park South
Locomotive Live Lawn is an awesome Upper West Side event for kids that are up to five years old. The concert will be led by Moosiki Kids Musical Storytime. The children's performance group is all about bringing musical stories to life through the power of creative songwriting. They'll perform each song with tons of enthusiasm while also making the little ones sing along. The event takes place by the big locomotive lawn. The outdoor venue is spacious and perfect for kids and also their parents. Remember to also make sure to bring some sunscreen and sunglasses to keep them safe from the sun's rays!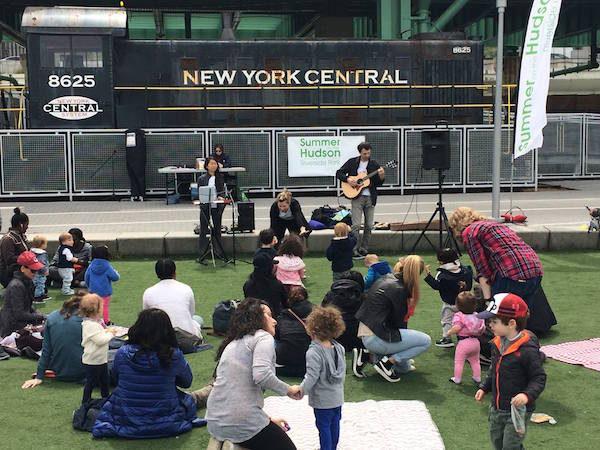 Event Page
Make Some Noise: A Celebration of Women and Music
Saturday, May 18th from 5–8:30pm
At Crabapple Grove North (91st Street)
"Make Some Noise" is a concert co-presented by Barnard College in Morningside Heights. The outdoor concert will focus on performances that also celebrate the influence of women in music. The best and most talented singers from the city's colleges and universities will all head to Riverside Park for the special occasion.
Event Page
Yoga Flow
Every Thursday between May 23rd and October 31st from 6:30-7:30pm
At the Lawn at 74th Street
Are you in need of some down time? If so, come out to "Yoga Flow" and let your mind enter into a state of total trance. Yoga is an exercise that gives your body a full workout while also uplifting your mind. It also incorporates some aspects of meditation. The session will be led by yogi veteran Nina Semczuk. She'll teach you how to find your strength while also boosting your flexibility and inner balance. Make sure to bring your own mat and a positive state of mind in order to make the most out of the experience.
Event Page
Mamapalooza
Sunday, May 26th from 12-5pm
At Pier I in Riverside Park South 
The celebration of motherhood is the theme for this popular annual festival, featuring music, wellness activities, arts and more.
Things to get excited about:
Gymboree play area
Chair yoga
Sun-gazing with the Amateur Astronomers Association
Live music and entertainment
Event Page
Advertisement
Sun Gaze
The last Sunday of every month between May 26th and September 29th from 1-4pm.
At Pier I in Riverside Park South 
Safely stare into the sun with solar telescopes with the Amateur Astronomers Association.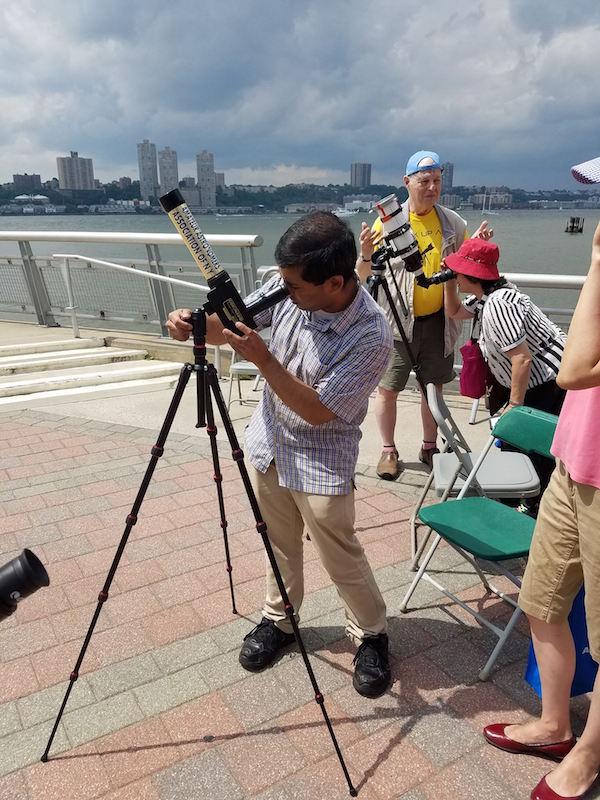 Event Page
Silent Disco
Saturday, June 1st from 6-10pm
Saturday, July 6th from 6-10pm
At Pier I in Riverside Park South 
It's a dance party with headphones! Three live DJs will spin music of different genres, which you can switch between.  Headphones are provided on a first come, first serve basis. This will probably look pretty weird to anyone who doesn't know what's going on.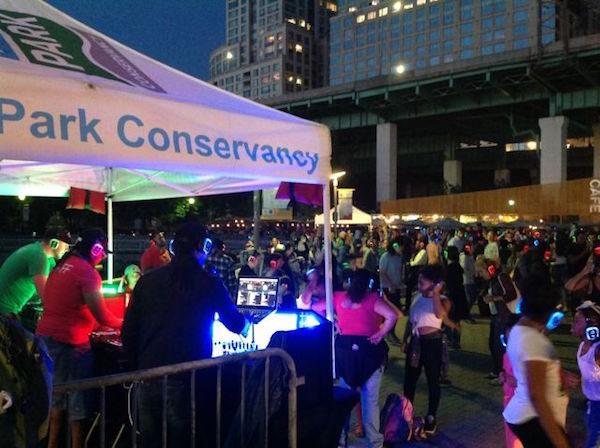 Event Page
#TotallyPublicKaraoke
First Friday of every month between June 7th and September 6th, from 6-10pm.
At Pier I in Riverside Park South
Karaoke by the water! Perform for the crowd and see if your voice can reach New Jersey.
As this is a high-demand event, you'll have to sign-up beforehand. So you might want to show up early! And they also limit it to one song per person, alternating between kids and adults.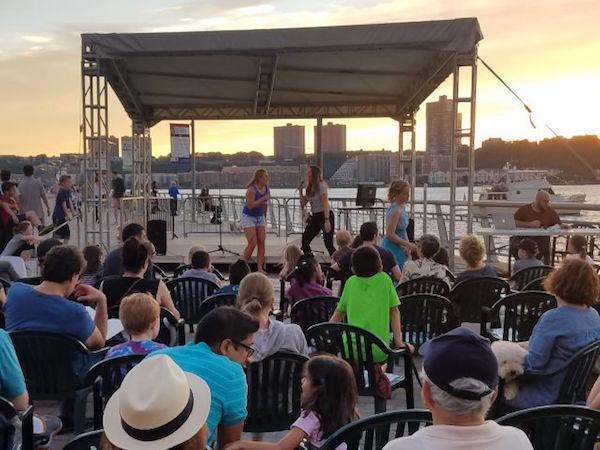 Event Page
Summer Concerts at the Riverside Clay Tennis Courts
Every Saturday between June 15th and August 17th from 7-9pm
At the 96th Street Tennis Courts
An evening picnic and dance with live musical performances. Each week will present a different genre of music (jazz, flamenco, salsa, Middle Eastern and more).
Check out the event page below the image for a full calendar.
Event Page
Advertisement
Make Music New York
Friday, June 21st from 5–7pm
Pier I in Riverside Park South
This one-night concert will showcase duet piano performances by both kids and adult professionals.
Event Page
Amplified Sundays
Every Sunday in July, from 7-9pm
Pier I in Riverside Park South
Get ready to dance to a different style of music every weekend in July! Check out each link below to learn more about the bands.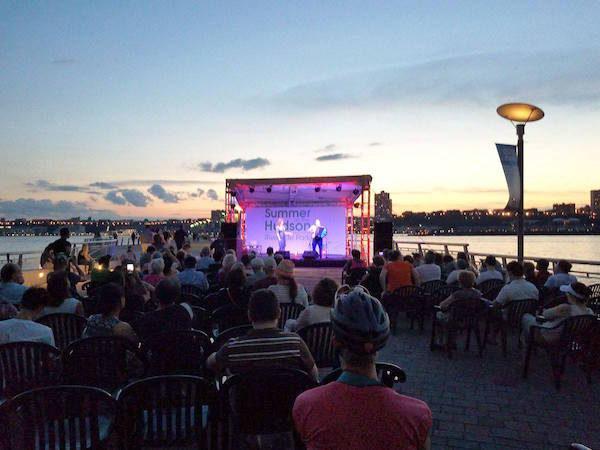 Event Page
Pier I Picture Show
Every Wednesday from July 10th-August 21st (seating opens at 6:30pm)
Pier I in Riverside Park South
Seven nights of outdoor movie viewing.
July 10th: "O Brother, Where Art Thou?"
July 17th: "The Darjeeling Limited"

July 24th: "Ferris Bueller's Day Off"

July 31st: "Little Miss Sunshine"
August 7th: "Kubo and the Two Strings"
August 14th: "Life of Pi"
August 21st: "The Secret Life of Walter Mitty"
Event Page
Children's Performance Series
Every Thursday between July 11th and August 1st from 10-10:45am
Pier I in Riverside Park South
Varied performances for little guys and gals up to age 7!
Event Page
Advertisement
Sweet Spot Festival
Saturday, August 3rd from 3-9pm
West Harlem Piers (125th Street)
Presented by Summer on the Hudson and Kindred Arts, this music festival will be a blast for everyone. Genres include reggae, soulful house, disco, and Afro-beat spun by some of the most-renowned DJs in the country.
Event Page
FlyNYC
Saturday, August 17th from 12-5pm
Pier I in Riverside Park South
Fly kites while listening to great music by the river! Kites are provided to children for free, but all are welcome to bring their own.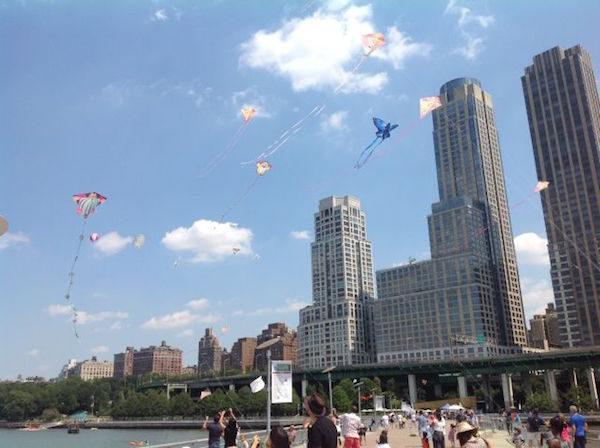 Event Page
West Side County Fair
Sunday, September 8th from 1-6pm
Pier I in Riverside Park South
One of the most popular and highly anticipated events of Summer On The Hudson, the family-friendly outdoor extravaganza includes live magic, music, carnival rides and games, local food and vendors, and the Grow NYC Stop 'N' Swap (bring in something you don't need and get a gift in return).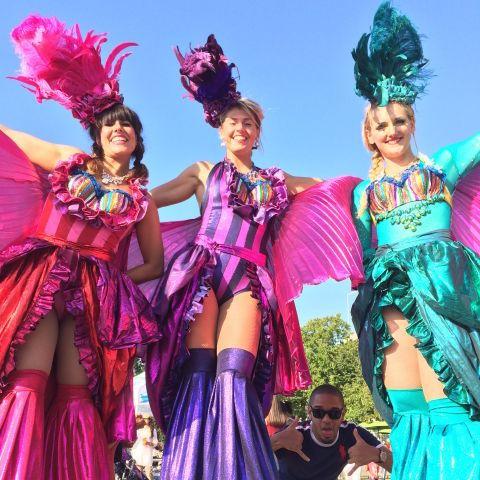 Event Page
Dance Safari!
Saturday and Sunday, September 21st and 22nd from 5-6:15pm
Meet at the 59th Street entrance
Explore the park on a guided safari walk that searches out site-specific dance performances. Wear comfortable shoes.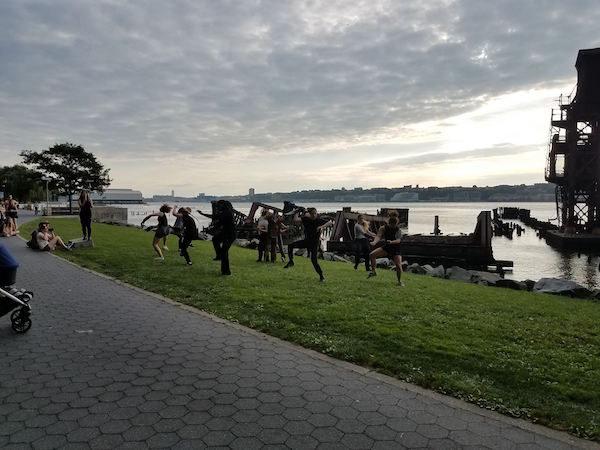 Event Page
VIEW THE FULL CALENDAR
Advertisement
More Summer Fun: