The comic book inspired exhibit, Superpowered Metropolis: Early Learning City, is now open at the Children's Museum of Manhattan.  The exhibit highlights the executive functions of child development including self-control, working memory, and mental flexibility.

The pigeon characters Zip (self-control champion), Zap (working memory master), and Zoom (mental flexibility guru), each embody a superpower executive function and can be used as tools when kids are trying to remember and practice their developing skills.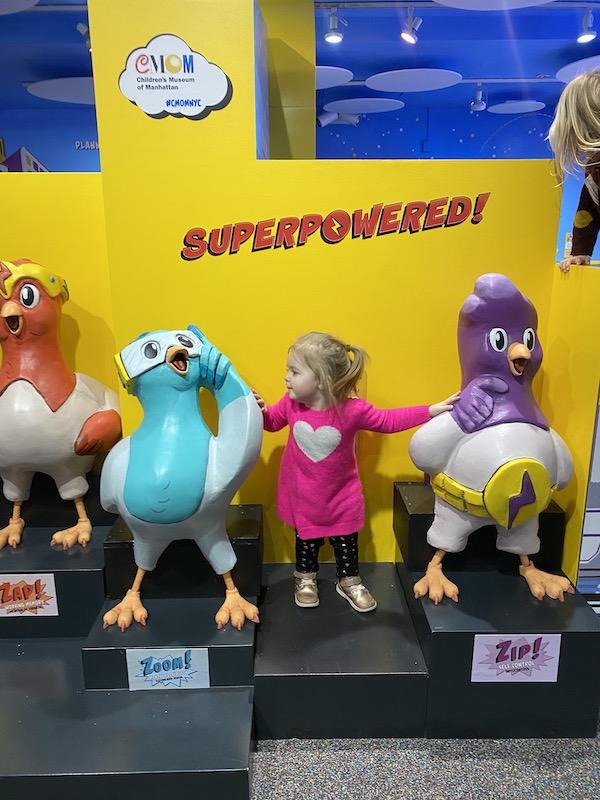 The Superpowered Metropolis exhibit is designed to make you feel right at home on the streets of NYC. The tagline is "building the brainpower of the city one child at a time." Lizzie Martin, the exhibits curator, gave us a full tour of each of the exiting parts of the exhibit.
"The idea is that our city can be an early learning city. The whole exhibit is designed for families to feel that like, wow, we can superpower our children!" said Lizzie.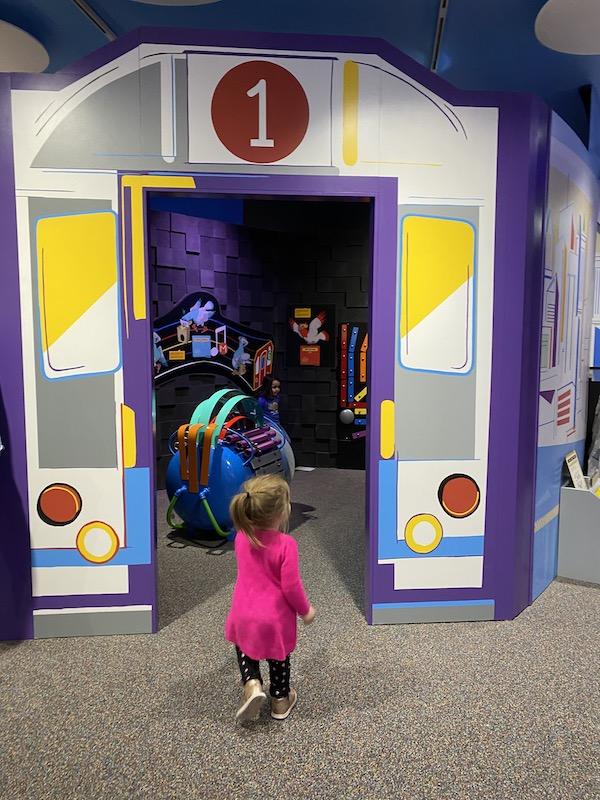 That's where the pigeons come in. Team Z are there to navigate the way and highlight all the important skills for kids. Lizzie explained that they used a comic book style approach to help children develop cognitive, emotional and social skills.
The program encourages kids to think outside the box while problem solving. The pigeon Zoom, is in charge of mental flexibility, and has goggles that extend to see the world upside down and inside out.

Advertisement
I asked how they came up with such a creative idea to address the important issues of child development.
"We had many different consultants. We had brain researchers; we had partners from Barnard and Columbia University, to NYU executive function researchers. They helped to inform which areas we should focus on.  We also worked with Marvel comic executives. We really were trying to pull all the genius [minds] in New York."
The physical lay out of the space is so much fun for kids. The museum worked with a 3D designer who was able to make everything from a train table to a cave. There is a high-flying fountain where kids can run around and grab flying scarves to practice self and body control.
Music is another important part of the exhibit. There is a subway-inspired area that is filled with musical instruments. Lizzie explained that music helps express emotions. The subway in NYC is full of sounds, and this part of the exhibit serves as a wonderful symbolic way for kids to tie their enjoinment in with new skills they are learning about.
On top of the tree house is the headquarters area. The pigeon, Zoom is there to help navigate the way with a map. Under the tree house, is an area for kids to explore and learn about animals that live in NYC.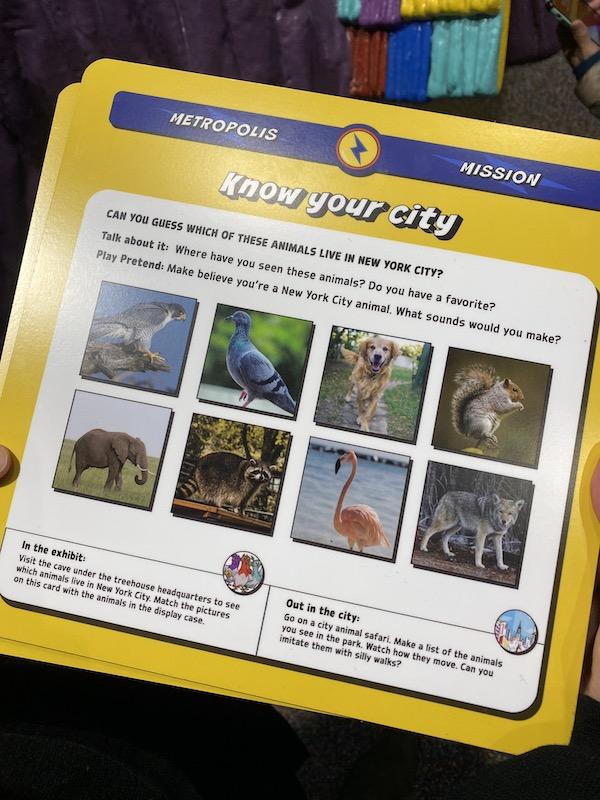 Next up is the Baby Central Station. This space was crated as a separate environment for younger children so they can feel space, specifically for ages 0-2. There is a "comic stand" inside where babies can climb all around. "And then you have a quiet space to encourage the brain to take it all in and kind of pause. This space is like a little New York City for them," said Lizzie.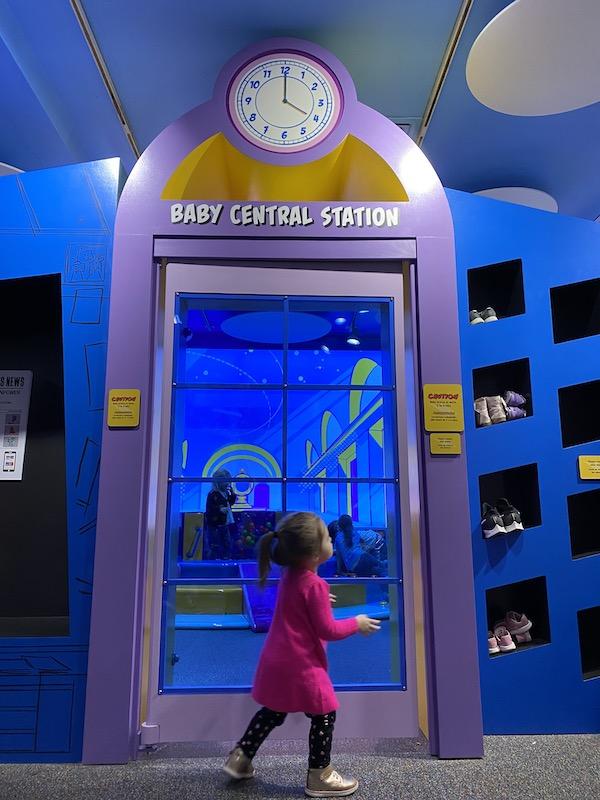 For parents who are curious about how to help develop these important skills in their kids, I highly recommend checking out the Superpowered Metropolis Exhibit at CMOM. On my way out I spoke with Emily Munro, CMOM's Communications Specialist and Grants Associate said, "I just think that it's a really great exhibit, and that there's really something for everybody."
There are a number of exiting events coming up at CMOM which you can find here: http://cmom.org/events/