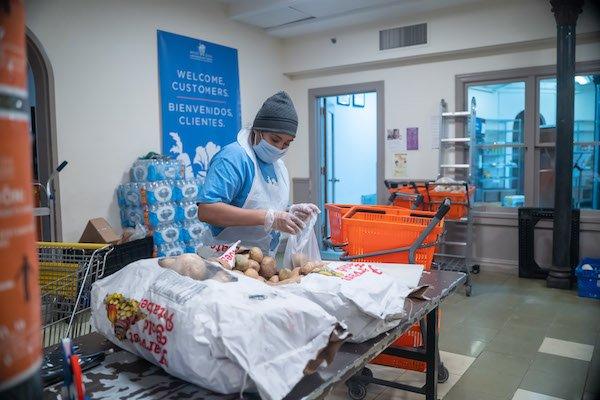 West Side Campaign Against Hunger is one of the largest Emergency Food Providers in New York City and has been at the forefront of innovation for 41 years, ensuring food insecure New Yorkers have access to healthy food. WSCAH prides itself on its commitment to distributing healthy food and fresh produce.
WSCAH's mission is to alleviate hunger by ensuring all New Yorkers have access, with dignity, to a choice of healthy food and supportive services.
WSCAH, whose main office is located on West 86th Street, in the basement of St. Paul and St. Andrews Church, works at 21 sites across Manhattan, The Bronx, Brooklyn, and Queens.
WSCAH's work makes a long-lasting impact.
Last year, WSCAH distributed 2.2 million pounds of healthy food, 47% of which was fresh produce.

WSCAH served over 20,000 households this year, reaching over 35,000 individuals

Every year, WSCAH has a fall annual benefit to support the innovative work they do across the city. This year, WSCAH will host a free virtual event in the hope that more community members will attend to learn about this incredible organization.
The main event will begin at 8pm, where key leaders of the organization will discuss the importance of their work and programming.
The special guest speaker for the main event will be Rabbi Robert Levine of the Upper West Side's Congregation Rodeph Sholom. Levine is a published author, an inspiring speaker, teacher, and counselor to congregants and community members alike. A clear thinker with a terrific sense of humor, he is a sought-after speaker and media guest on national radio and television programs.
Please join the community at this important event. Register for West Side Campaign Against Hunger's Harvest Dinner, please visit wscah.org/harvestdinner2020.