We're highlighting some black owned restaurants (and a bakery) on the Upper West Side. We've had the chance to speak with some of the owners, who've given us updates on their current hours and services. Aliyyah Baylor, owner of Make My Cake, located at 775 Columbus Avenue (between 97th and 98th Streets), spoke to me about the challenges of running a business during the pandemic, and the current movement, including the protests on the streets of NYC. Through it all, this beloved bakery has kept their doors open, serving up southern style comfort goodies to customers who are looking for something to sweeten their day during this challenging time. Make My Cake opened its UWS location in the spring of 2018.

"We are the only small business on the corporate block," Aliyyah said, noting that her store is near Home Goods and Michaels. Aliyyah noted that her customers frequently tell her that they discover her shop when coming to do their errands. "People would come by randomly looking for their bank, or to pick up school supplies at Michaels. We have really missed the foot traffic."

When the pandemic hit, Aliyyah said they had to scale back on staff and hours. Like many small businesses, she said this has been a really challenging time.
"We had to modify our menu, but we still focus on birthday cakes, cupcakes, and slices of cakes. It has really been enduring for us to be able to be open. I didn't want to take our shop away from this community. We have stayed open despite the entire block being closed."
Other Make My Cake specialties include banana pudding, sweet potato cheesecake, carrot cake and buttercream cake.
Aliyyah was preparing to ramp up her store for reopening, just as the black lives matter movement has took to the streets of NYC. "As a black business owner, a small business owner, a mom of two, and the sister of four brothers, I can say, this is the temperament of the community and the state of the world," Aliyyah said.
Aliyyah explained that she believes the movement was inevitable and bound to happen. "I feel like we couldn't control the coronavirus, but we can control how to treat another human being." On Tuesday night when she left her store, Aliyyah said she felt anxious. She decided to put a sign up that stated it was a black owned restaurant, and also a woman owned small business, in hopes that no harm would come to her shop.
Despite the challenging times, Aliyyah is determined to stay open and will not be deterred by the unknown.
"The way I've always looked at our situation is that it's important to focus on being part of the community. We have to remain resilient, and have to remain open minded and considerate. We also have to be able to receive. And when I say receive, I mean receive information. Receive understanding, receive emotions, because everyone has a story."
Aliyyah said that she was nervous when she saw the big stores around her shop getting boarded up. She wondered if everything would be ok. She wondered if she should follow their lead. "I did not feel like that was my path. I'm going to remain open for as long as I can. I want the Upper West Side to know that you have a bakery here as long as I can manage. I really am grateful for that opportunity to be here."
You can visit Make My Cake at 775 Columbus Ave between 97th and 98th Streets. View on map
Current Hours:
8:00am – 4:00pm, Sunday – Wednesday
8:00am – 6:00pm, Thursday – Saturday
www.makemycake.com | (212) 280-2253
Here is a list of other black owned restaurants on the Upper West Side – including Morningside Heights and Manhattan Valley. Please note the times and openings are subject to change. Also, if we may have missed any, please feel free to notify us in the comment section below!
Bodega 88
573 Columbus Avenue (between 87th and 88th Streets). View on map
Current Hours: 3:00pm – 8:00pm, Wednesday – Sunday
In 2016, David Arias turned his family's former bodega – New Day Market – into a chic neighborhood bar which would quickly become popular for sports, cocktails and light bites. Arias grew up on the block, and in an interview with the NY Post, made it clear he wasn't leaving. He was determined to find a way to reinvent his business.
"[The drugstores] were swallowing us up. I was drowning slowly — the Upper West Side has changed so much. I have to stay with the times. I was born and raised on this block."
www.bodega88nyc.com | (212) 799-1602
Uptown Poke
506 Amsterdam Avenue (between 84th and 85th Streets). View on map
Current Hours: 11:00am – 8:00pm daily
Uptown Poke is black, woman and Latinx owned. They serve a variety of Hawaiin poke bowls which you can build yourself or order as is, while also offering burritos and bubble teas. They first opened in August 2018, and are open now for contactless pickup and delivery.
www.uptownpokenyc.com | (212) 787-1123
Snooky's Custom Cakes
Dana Alexander is the owner of this home-based bakery which began over 70 years ago, offering special occasion cakes that are intricately hand made and gift cakes that are purchased by companies and individuals – including celebrities like Jennifer Lopez, Wendy Williams, Madonna!
Dana tells us that before the COVID-19 crisis, clients would come to her apartment to pick up their cakes, but for now, she's meeting them in her lobby for for pick up orders.
Deliveries are also available through her website. Some specialties include her carrot and red velvet cakes.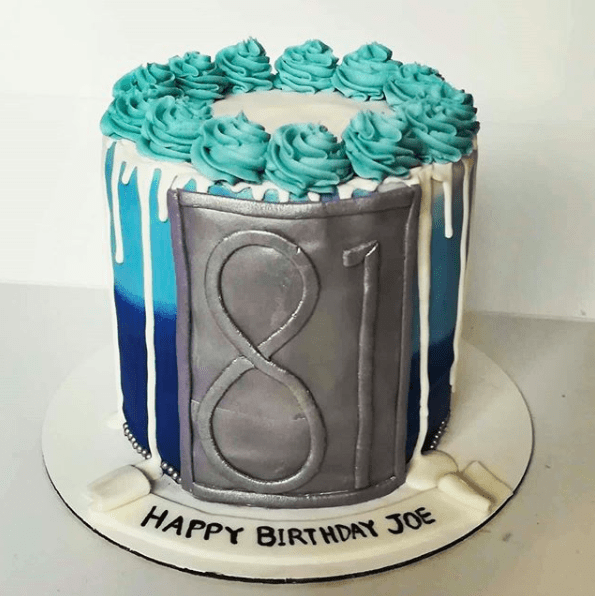 www.snookysoven.com | (212) 665-0990
Massawa
1239 Amsterdam Avenue (121st Street). View on map
Current Hours: 1:00pm – 7:45pm, Monday – Sunday
Massawa is a family-owned business founded by Almaz Ghebrezgabher and Amanuel Tekeste. Massawa has served up authentic East African food to the UWS and Harlem since opening their doors in 1988, making this NYC's oldest African restaurant. They are best known for their split pea shiro and great service. There are many vegan-friendly dishes as well as Ethiopian and Eritrean classics. The space is modern and relaxed, great for large groups and special events.
www.massawanyc.com | (212) 663-0505
Awash Ethiopian Restaurant
947 Amsterdam Avenue (between 106th and 107th Streets). View on map
Current hours: 3-9pm daily
This Ethiopian restaurant uses traditional cooking techniques. They opened in NYC back in 1994, and were motivated to do so by the lack of Ethiopian options in the city. Some popular menu items include Sambusa (Pastry shells with your choice of stuffing served with dipping sauce), their avocado salad, and the Doro Wat Tender (chicken simmered in a stew prepared with berbere, an Ethiopian space, and served with a hard-boiled egg).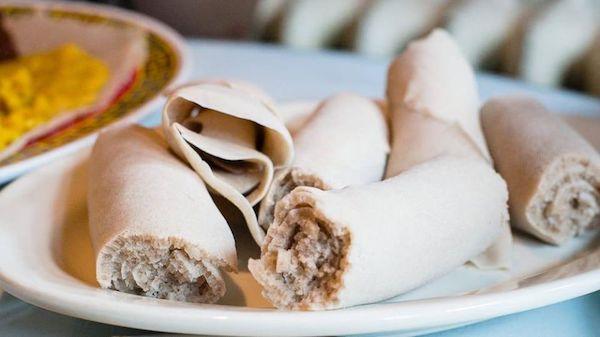 awashny.com | (212) 961-1416
Miss Mamie's Spoonbread
366 West 110th Street (between Columbus and Manhattan Avenues). View on map
Currently closed, but will reopen soon.
I spoke to the owner, Norma Jean Darden, who let me know about the status of the store.
"While we have been closed, we decided to make good use of our time. We are feeding the poor, the hungry, and the people who are out of work." Norma said she has a small staff putting out between 200-300 meals each night. And not just any food, Norma told me they are getting, "the best food imaginable because we put our whole hearts into it, they're not getting any come down food, they're getting the real deal. And we're also doing care packages for people who are cooking their own food."
Norma told me she misses her regular customers and looks forward to seeing everyone at her restaurant again soon.
spoonbreadinc.com | (212) 865-6744
Freda's Caribbean & Soul Cuisine
993 Columbus Avenue (between 108th and 109th Street). View on map
Plans to reopen in June.
Known for their delicious West Indian food, including a plate which has oxtail, coconut-y garlic-charged callaloo and fried sweet plantains, you will want to make sure you get your order in fast! Everything is fresh and they are popular so tend to sell out.
View this post on Instagram
fredasnyc.com | (917) 409-3689
Ashford & Simpson's Sugar Bar
254 West 72nd Street (between West End and Broadway). View on map
Closed right now
While there are currently closed, Sugar Bar is streaming events on their Facebook page. The latest post is as follows:
"Hi there Sugar Bar Family & Friends!


Join us this Thursday Night for the 4th episode of our Virtual Open Mic series. We're bringing the vibes of our legendary Thursday nights to your screen.
From 8-10pm 6/4 check us out on Sugar Bar FB Live Hosted by : JNyse @jayandre18
Also if you're interested in signing up for our open mic showcase send us your links of you performing in our inbox.
Join us Thursday on Facebook Live. @sugarbarny Ashford & Simpson's Sugar Bar FB Page. See you there!!!"

sugarbarnyc.com | (212) 873-2272
If there are other UWS black owned restaurants, bakeries or bars that you'd like to support (or any other type of business), please let us know in the comments below!