A festive block party will be taking place on 111th between Amsterdam and Broadway on Saturday, July 10 from 12 to 8pm. And, the special guest will be Suzanne Vega! She'll be performing an a capella version of "Tom's Diner," her 1987 tribute to the Morningside Heights restaurant she grew up just steps from.

Here's Vega describing the song's meaning in a video from 1994 (she starts singing at about 1:25).
And here's the official music video (remember this? remember music videos?!).
Advertisement



The day will also feature art, food, street games, and a neighborhood restaurant cooking competition.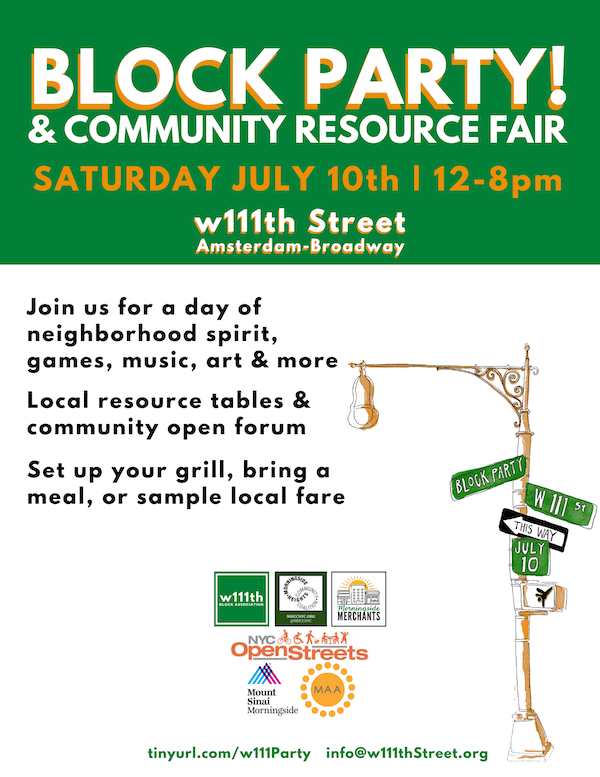 The block party is being coordinated by the West 111th Street Block Association; Morningside Heights Community Coalition; Morningside Heights Historic District Committee; Morningside Area Alliance; Morningside Merchants; and NYC's Open Streets initiative.
That's a whole lot of groups!
All are welcome to attend. Just go!