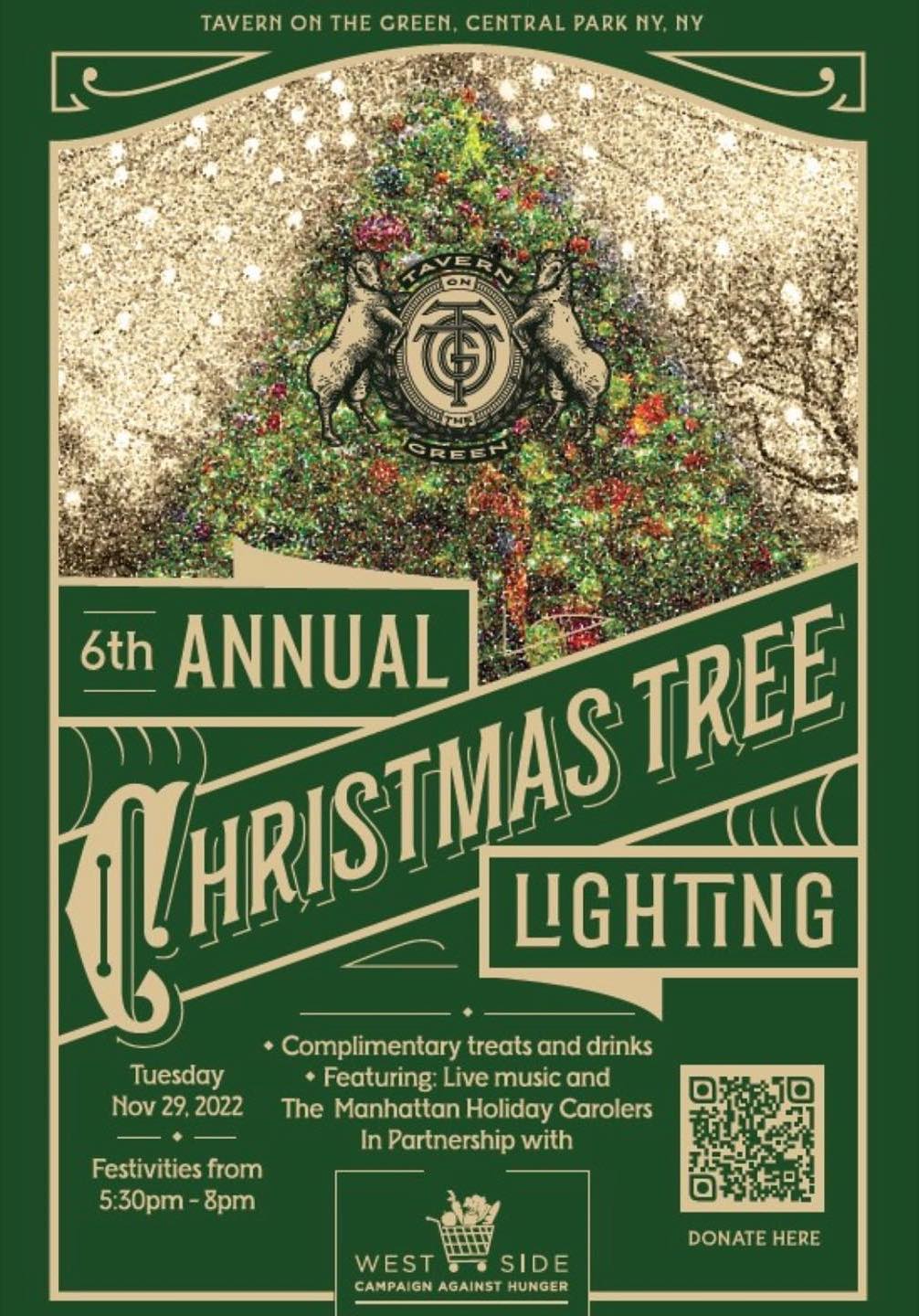 Tavern on the Green's annual Christmas tree lighting will be taking place in the restaurant's courtyard for the sixth year on Tuesday, November 29 at 7 p.m.

Festivities will also include performances from DJ Tweed, The Manhattan Holiday Carolers, and a special surprise Broadway performance to spread holiday cheer and create long-lasting memories for guests. Tavern on the Green will offer complimentary apple cider, hot chocolate, soft drinks, and sweet and savory treats for New Yorkers, tourists, and families.
Advertisement



Tavern on the Green is also partnering with West Side Campaign Against Hunger to host a food drive to ensure that all New Yorkers have access to food this holiday season. Attendees at the event can directly donate to the organization, which will be delivered directly to West Side Campaign Against Hunger.
Schedule:
5:30-6:00 p.m. – Complimentary apple cider, hot chocolate, soft drinks, and treats
6:00-6:30 p.m. – Speeches
7:00 p.m. – Tree Lighting
7:00 – 8:00 p.m. – DJ Tweed, Holiday Carolers, and Broadway Performances
8:00 p.m. – Event Wraps