The Cashmere Sale has set up shop on the Upper West Side for its fifth consecutive year – which means an assortment of cashmere products are now available at heavily discounted rates (mostly at 50% off), just in time for holiday shopping season.
Now open at 348 Amsterdam Avenue between 76th and 77th Streets (the former Modell's), The Cashmere Sale will be open through Sunday, December 12.
Store managers Paula and Lisa – also UWS moms – are ecstatic to be back and can't wait to see their customers from previous years. They would love you to come in and say hello!
An extensive inventory of women's products can be found in the store, and a line of items for men are expected to be available by the first week of November. This will include men's cardigans, pullovers, sweatpants, hats and gloves (as well as a men's hoodie – heavily discounted to $138).
Cashmere pants are always a popular item, and this year, The Cashmere Sale has added an extensive line of matching bralettes, camisoles, cardigans and pullovers.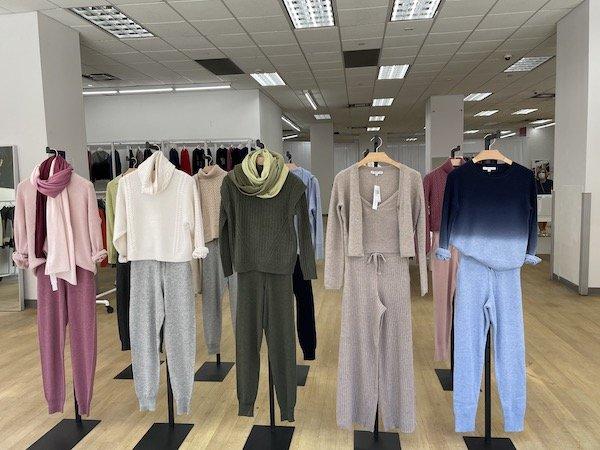 Cardigans, wraps and ponchos are also perfect for outdoor dining as the weather turns cooler.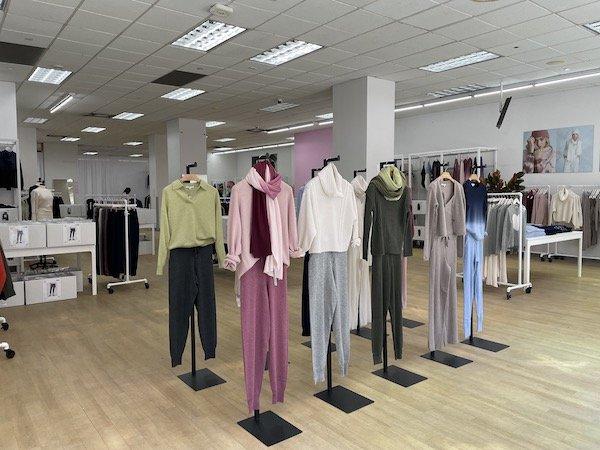 These high-quality products are made from double-ply cashmere, "more sturdy, softer, and warmer" than the single-ply alternative, and there are items available for all seasons.
The Cashmere Sale is open at 348 Amsterdam Avenue from Monday-Saturday between 11am-6pm and on Sundays from 12pm-5pm.