Ever since completing my recent article about The Claremont Stables, I've been thinking about horses as well as a quote associated with Winston Churchill: "No hour of life is wasted that is spent in the saddle."

For those who are unable to have access to a horse, perhaps it would be fun to go to the Carousel in Central Park – located mid-park at 65th Street – and spend time in the saddle of a merry-go-round horse.
The Carousel has been around "for nearly 150 years. Fifty-seven hand-carved and painted horses—plus two chariots—'gallop' along to Calliope music played by a mechanical organ."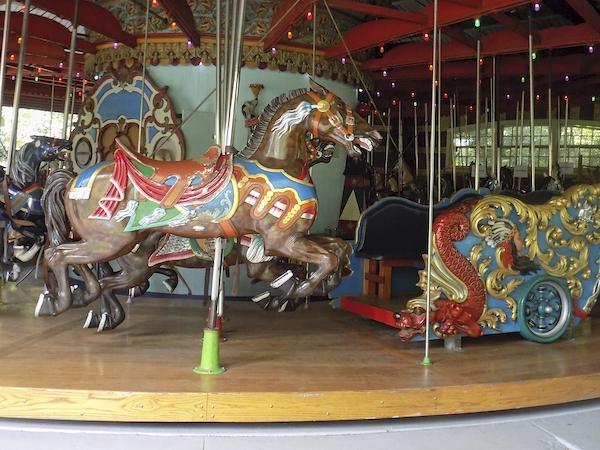 Evidently, "about 250,000 people take a ride on the Central Park Carousel every year… At first, the Carousel was not received positively; the park commissioners objected to having commercial enterprises in the park, … the first Carousel remained in operation until 1924. It was powered by a mule and horse who walked in a hidden compartment underground below the attraction. The animals were trained to start and stop with a foot tap from the ride's operator above ground."
[adrotate banner="83″]
Park officials concur, and it has become public knowledge, that the horses and two chariots were hand-carved and painted in the Williamsburg studio of Russian immigrants Sol Stein and Harry Goldstein.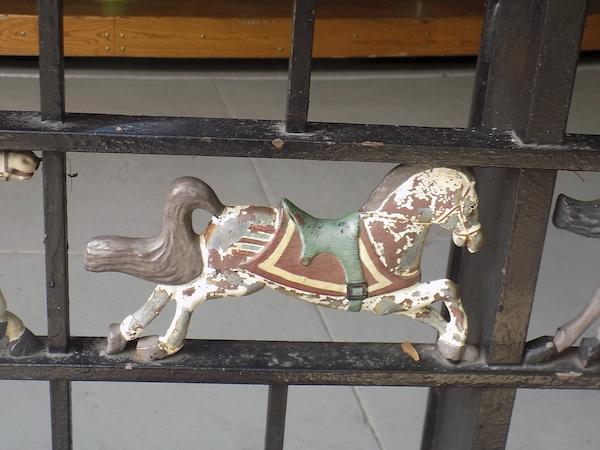 This merry-go-round is officially named for The Michael Friedsam Memorial Carousel, in honor of the philanthropist.
The Carousel's brass ring has been a memorable feature for many riders, including author J. D. Salinger, who references it towards the end of his classic novel, The Catcher in the Rye.
Towards the end of novel, Central Park's Carousel makes an appearance when the novel's protagonist, Holden Caulfield, watches Phoebe (another character in his story) ride it and attempt to grab the merry-go-round's golden brass ring.

This golden ring has been widely interpreted "as hope, something Holden realizes all children have. This significant scene has inspired many Salinger fans to pay a pilgrimage and emulate Phoebe's experience on one of the painted horses."

Advertisement
Holden Caulfield's Manhattan goes well beyond The Carousel and includes a number of the Upper West Side's most beloved places.
As for The Michael Friedsam Memorial Carousel, television personality Kelly Ripa has given a brief talk about its history. It includes a few of the facts I've mentioned here and some other truisms.
Ms. Ripa concludes her discussion by encouraging others to take advantage of this merry-go-round that we have in our midst, as do I — but don't hope to grab the brass ring, the carousel that Salinger described burned down in 1950. The new one never had a gold ring and still doesn't.
The cost is $3.25 per person per ride and its hours of operation are daily from 10AM – 6PM (Weather Permitting), but it is suggested one call the merry-go-round at (212) 439-6900 Ext.12