I dropped into the Hoptimist on Friday to check out the scene and the selection of the newly opened craft beer and bottle shop that also doubles as a bar. The Hoptimist can be found at 422 Amsterdam Avenue, between 80th and 81st Streets (the former home of Beer Shop).

With indoor and outdoor seating, when you walk in you'll notice globe lights hanging over spaced out tables.
The bar is in the middle of the room where you have the option to order from The Hoptimist's list of draft beers on tap.

There's a chalk board with everything available. Sizes include pints, 10 oz. glasses and growlers to go, which come in 32 and 64 oz. sizes and have "The Hoptimist" inscribed on them.
If you make your way up the stairs in the back you'll find two big refrigerators and shelves with craft beer selections from all over New York State. Particle Physics Pale Ale, Fifth Hammer -Strudel Goblin and Alewife Brewing – Simcoe Psychonaut caught my eye for pints to take home. Customers have the option to buy the craft pints and walk out or stay and have them opened for an additional $3 to drink inside.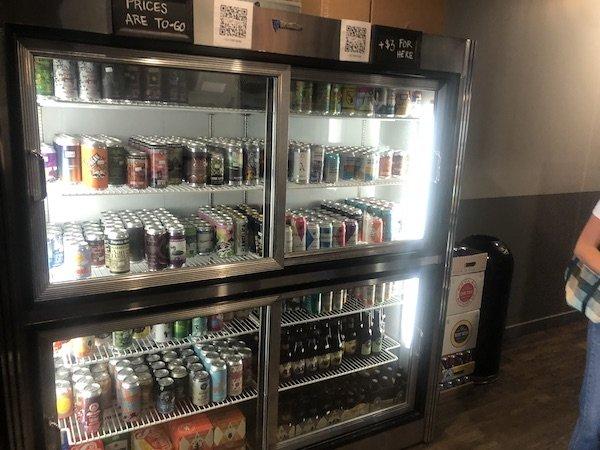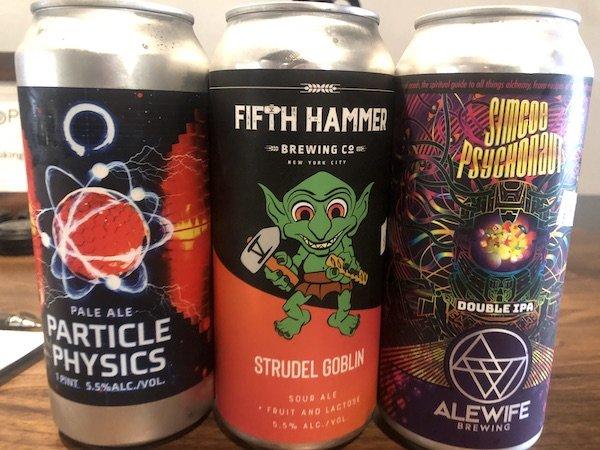 I spoke with Austin, the Hoptimist's beverage director who said for the time being they're exclusively bringing in the best from New York State's breweries. For their opening last Friday, Alewife Brewing gifted them the first ever keg of Simcoe Psychonaut, an imperial, double IPA beer. I'm told The Hoptimist welcomes suggestions from customers for beers they would like to see carried as they plan to expand their selection based on the taste of its patrons. That includes out of state beers as well.
There's food too, from right next door. The Hoptimist partnered with The Caledonia and share the same menu. Austin recommends the fish and chips, scotch egg and pulled pork sliders.
Before leaving I asked Austin for a drink recommendation to enjoy at the bar. I said I was pretty opened minded to anything even though I'm not totally into fruity beers, I'm more of a stout man and with the heat of summer amidst, I was looking for something refreshing. In came a Punch Up from Resurgence Brewing Company, delicious.
Learn more and view the full beer list at www.hoptimistbar.com.