From early January to late February, a bevy of discussions and performances will take place at the Lambert Center for Arts + Ideas. Check out the winter season events below, or click here to view all programs in more detail.

Mames Babegenush: A Danish Klezmer Concert 
Mon, Jan 13, 7:30 pm
$20/25
East meets North as strong Scandinavian roots merge with the vibrant dance music of Eastern Europe. You won't want to miss this award-winning Danish klezmer band during their limited New York engagement.
What Everyone's Talking About with Abigail Pogrebin: Small Fry by Lisa Brennan-Jobs
Wed, Jan 15, 7:30 pm
$20/25
Lisa Brennan-Jobs joins us to discuss her memoir, which has landed on The New York Times and The New Yorker's Top 10 Books of the Year lists. It's an intimate and heartbreaking coming-of-age story from the daughter of Steve Jobs.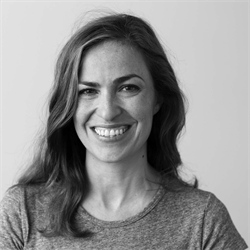 Moments in Progress by Tectonic Theater Project
Mon, Jan 27, 7:30pm
$18
From the creators of The Laramie Project. Led by Founder and Artistic Director Moisés Kaufman, Tectonic Theater Project works for two to three years from the formation of an initial idea to premiering a play on stage. An essential part of this creative process is gathering feedback from audiences along the way. Moments in Progress is a peek behind the curtain at Tectonic's new plays in development. Guests will be welcome to stay after the performance for an informal discussion.
How We Watch in the Age of Social Media:
Andrew Marantz + Emily Nussbaum in Conversation
Wed, Jan 29, 7:30 pm
$20/25
The New Yorker's Andrew Marantz and Emily Nussbaum address how social media has changed the way we watch television and presidential debates, as well as the parallels in each of their new books, Marantz's Antisocial: Online Extremists, Techno-Utopians, and the Hijacking of the American Conversation and Nussbaum's I Like to Watch: Arguing My Way Through the TV Revolution.
The Nickel Boys: Colson Whitehead in conversation with Ruth Messinger
Wed, Feb 5, 7:30 pm
$20/25
Pulitzer Prize–winner Colson Whitehead (The Underground Railroad) is joined by Ruth Messinger, former Manhattan borough president and global ambassador for American Jewish World Service, to discuss his latest New York Times best seller, The Nickel Boys, in which he dramatizes a strand of American history through the story of two boys sentenced to a hellish reform school in Jim Crow–era Florida.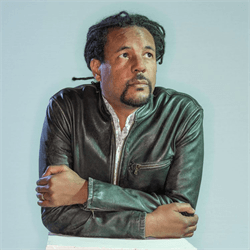 Person Place Thing with Randy Cohen: Larry Kramer
Wed, Feb 26, 7:30 pm
$20/25
Larry Kramer is an American playwright, author, film producer, and LGBTQ+ rights activist. He wrote the acclaimed play The Normal Heart and was the founder of Gay Men's Health Crisis and ACT UP (AIDS Coalition to Unleash Power). Kramer's latest book, The American People Volume 2: The Brutality of Fact, released in January 2020,  is a radical reimagining of this country's history.
Person Place Thing is an interview show hosted by Randy Cohen, in which one amazing guest tells three insightful and often hilarious stories about a person, a place, and a thing. The live event includes music and audience interaction.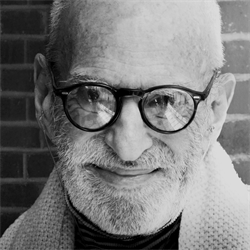 #HereToo, a play reading
Developed by Barbara Pitts McAdams and Jimmy Maize of the #HereToo Project
Presented in collaboration with Tectonic Theater Project
Mon, Mar 16, 7:30 pm
$18
The #HereToo Project uses collaboration and theater to share true stories of young activists and survivors of gun violence. Exploring questions like "What is up with America and its Second Amendment crisis?" and "How do we invite 'the other side' in instead of calling the other side out?" this new play will have us all asking how gun culture impacts our community. It happens #HereToo.
More About the Project
After the March For Our Lives on March 14, 2018, longtime Tectonic Theater Project company members Barbara Pitts McAdams and Jimmy Maize began interviewing young activists around the country. They soon enlisted young theater makers at Western Washington University and Penn State to conduct interviews with activists and survivors of gun violence in their communities.
Check out the full winter season here!