Mama's Too rolled out a brand new meatball parm sandwich on Wednesday. It was unclear whether it would be a one time thing, or if it would come back … but they just announced it will be available again on Saturday, January 18th beginning at 12pm!

This comes as the result of many requests for more meatball.
As the first round got snatched up quickly, they're advising all eaters to show up early.
The owner of Mama's Too also told Gothamist that his plan is to put sandwiches on the regular menu. So hopefully that means that in the very nearby future, we won't be constrained by time.
I got the meatball parm sandwich on Wednesday, and it was insane.
The line was out the door when I got there (even though it was noon on a Wednesday).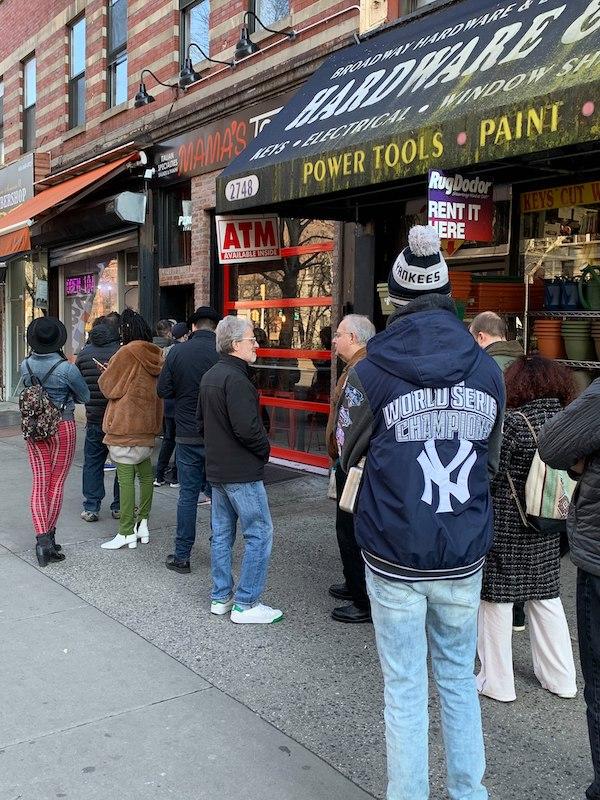 And the hungry meatball monsters packed themselves into the tiny space, anxiously awaiting their treats (though I did see some people ask for pizza, which seemed to be highly inappropriate on a day like this).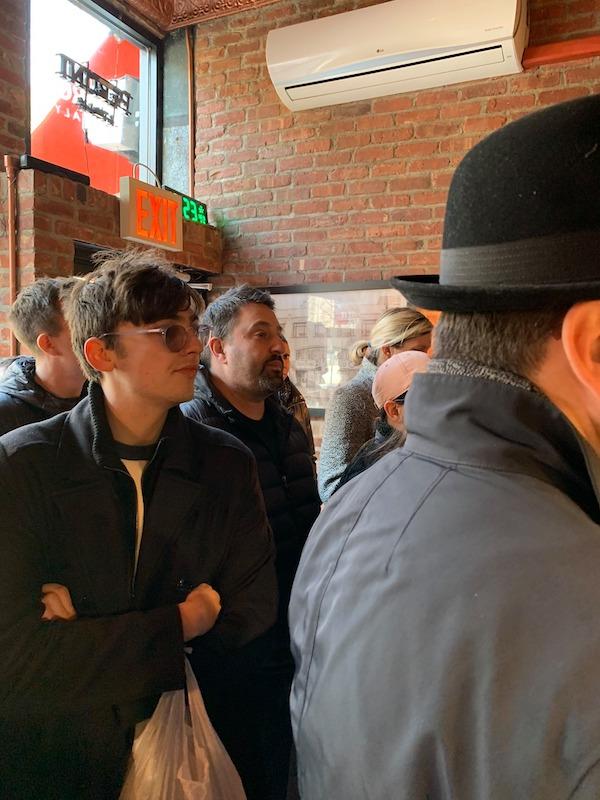 But it was well worth enduring the crowds. Everything about this $9 meatball parm from Mama's Too was perfect.
The meatballs are pan-fried, the sauce is made with San Marzano-style tomatoes with rosemary and carrot, the mozzarella oozes just the right amount, and it's served on a thick yet light focaccia seasoned with garlic olive oil, parmesan, pecorino and mozzarella.

Advertisement
According to Gothamist, Mama's Too is planning to roll out several other sandwiches: a roast pork with rabe, a chicken parm, and a Jamon Iberico with cheese and roasted peppers.
Follow Mama's Too on Instagram for more updates!
Get the newsletter for more food + drink: