We recently got an email from the Riverside Park Conservancy about an exciting new movie centered around a bench in Riverside Park. Entitled The Riverside Bench, the film is based on a true story of a local family dealing with the ups and downs of life. Riverside Park is not only the setting, but a pivotal part of the character's lives.

The writer and director is Austin Tsung-Fu Chang. He spent lots of time in the park with this late father, whose memory is now celebrated with a plaque on the bench they sat on. Much of the film was written during these visits, during which he gained a deep appreciation for the park.
The lives of the family members are interwoven with those of other Upper West Siders and park goers. Various short scenes depict locals to represent the diversity of people who visit Riverside Park.
The Riverside Bench was filmed during 2017 and 2018. Footage was captured from all seasons and through all types of weather.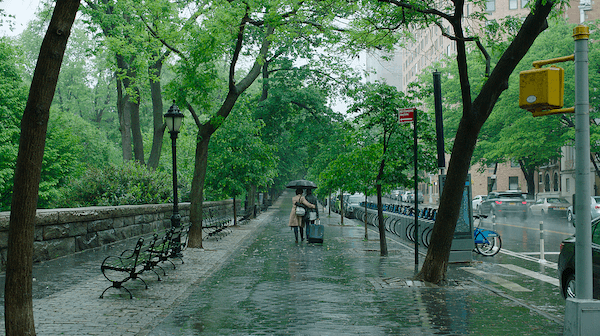 Chang's approach was to film the movie under a low profile in order to deliver as much authenticity as possible.
We tried our best to keep as low a profile as possible as we filmed, allowing the film to be infused with the park's own energy, rather than imposing the film on the park. We viewed the park not just as a landscape but a central character.