In some ways, the avenues and side streets of the Upper West Side during the mid-1940s resembled a village. The owners of many stores on Columbus and Amsterdam Avenues lived near, above, or behind their businesses, and often employed multiple relatives.

Advertisement



The children of the store owners, like Herb Grossinger, played on the streets and sidewalks. They were very much aware of the other businesses, and of the stories of happiness and drama of their owners and families.
"Many of the older folks would sit in front of the building commenting on everybody and everything that went by," says Grossinger, who not only grew up in the neighborhood, but worked as the baker for many years at the West 76th Street family bakery he later owned.
Now, although he has lived in New Milford, NJ for 40 years, he can effortlessly conjure up street scenes of the Upper West Side during the years of WWII. Apartment houses lined Central Park West, West End Avenue and Riverside Drive, and stood at various locations between.
But most buildings on Amsterdam, Columbus and the side streets were four story brownstones or five-to-seven story brick buildings that dated from the late 1890s to the early 1900s.
Advertisement



In these days before air conditioning, windows were often left partly open, and calling up from the street or down from an upstairs window was pretty usual. Even tossing down some change, or a forgotten key, was common.
READ MORE: Early 1980s Stories of The Ansonia
"Yes, we lived above the bakery. It was a seven-story building with two elevators. One was like an antique circular hand driven with a cage that you had to close. The other was a regular style elevator. The building was called the Alysmeer, sometimes spelled Aylsmere, which I recently found out was the name of the largest flower market in Holland."
"As kids we used to draw with chalk on the street, and my older brother Eugene and his friends would play stick ball at the length of the side street, Columbus Avenue to Central Park West. My friends and I would play stoop ball, throw a Spaulding ball hard against the brownstone steps and the other group would try and catch it. A home run would go into someone's garden across the street; if it hit a car, it was a double."
Clearly, street sports were an important part of an urban boy's life.
Grossinger continues, "Up by the NY Historical Society we would play Chinese handball. Sometimes we had about ten players. Afterwards, we would go into Central Park and play Ringo Levio, a sort of hide and seek game. However, the major league stick ball was played on the other side of the NY Historical Society building on 77th Street. We would play stick ball every day in the summer. I remember Steven Bochco (LA Law) was much younger and wanted to get into our game, but we said 'you're too little!'"
Asked about the WWII years, Grossinger again remembers events with cinematic clarity.
"Well, I remember that there were air raid drills and they used to come around and make everyone turn out our apartment lights. However, we would look out my parents bedroom window at the air raid wardens and forget that we'd left the dinning room light on. The air raid warden would yell with his megaphone, 'TURN OFF THOSE LIGHTS ON THE FOURTH FLOOR!' The kids from across Columbus Avenue, we called the Columbus gang, would throw firecrackers and matches out the window to harass the wardens.
Advertisement



"Sheep Meadow in Central Park had Army maneuvers and as kids we used to watch them. During the war years, peddlers would come around yelling 'I cash clothes.' People would go down to the street to sell old clothes to the peddler who would later resell them."
"The ice man cometh," jokes Grossinger, recalling that kids were always fascinated with the delivery of blocks of ice hauled up to apartment kitchens where they were stored in wooden icebox cabinets.
TAKE OUR QUIZ: The 1980s vs. Today
A Grossinger family heroine was Herb's Aunt Blanche. A favorite story that is part of the family's history goes like this:
"My father's sister was working in the bakery and then when the war broke out, she went to work at the Draft Board. Then she decided to join up after the fighting became full blown. She was one of the first combatants on Omaha Beach in Normandy with an ordinance unit.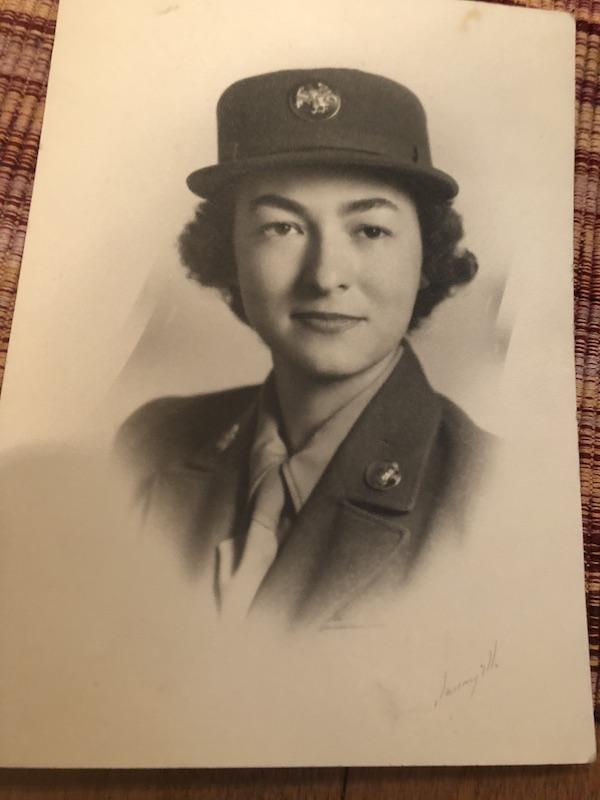 "Blanche came home, but decided to go with a friend from the Service to settle in Denver, Colorado! My father could not get over the 'crazy' decision. My grandmother was besides herself. My father commented, 'Why Colorado? There are only cowboys and Indians living there!' My grandmother said, 'Blanche must find a lawyer because nobody could manage her.' My aunt met and married Sam Berman, a LAWYER!"
Herb's father Ernest baked the wedding cake in 1947, bringing it out on a plane and putting it together in Denver.