Upper West Sider and fancy hat enthusiast Elizabeth Sobieski has recently self-published "The Masked Hatter, Pandemic Style on the Upper West Side" – all while using the beauty of Manhattan and the Upper West Side as the backdrop for her colorful photos.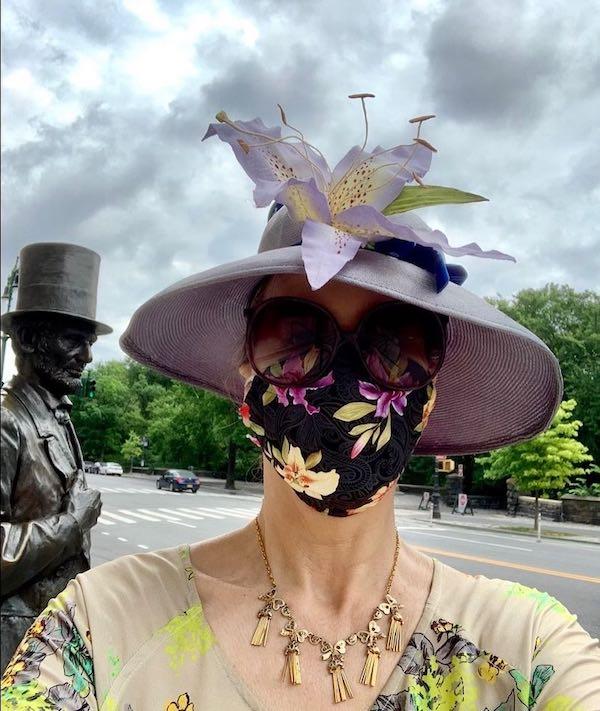 Sobieski chronicles her time amidst masking and social distancing with write ups and photographs that highlight the Upper West Side, including iconic stores and cultural centers including Zabar's, Citarella, the American Museum of Natural History and Lincoln Center.
Advertisement



In her 'My Upper West Side' introduction, Sobieski writes, "Manhattan's Upper West Side is my neighborhood and by that I mean that it is very much a neighborhood; the heterogeneous population I pass on Broadway from the 60s to the low hundreds seemingly consists of mostly locals," going on to explain she's never been asked for directions to the UWS at Penn Station or Grand Central.
While that obviously doesn't mean we're tourist free, the Upper West Side is chock full of great attractions and celebrities which she goes on to name drop.
Sobieski's Instagram account showcases her wide range of hat and mask styles at various UWS locations.
One of my favorites is this set up, which gave me flashbacks to Jim Carey's The Mask.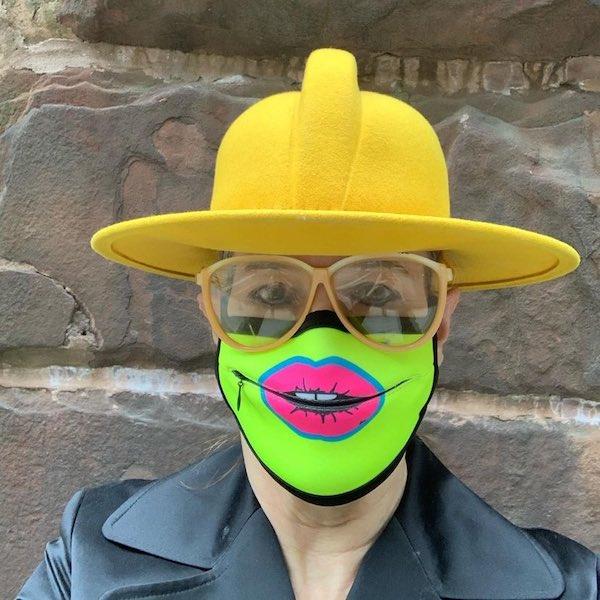 Get The Upper West Side Newsletter
This June 2020 photo features Sobieski in front of the Apple Store on 67th and Broadway after it was 'matted' to prevent looting.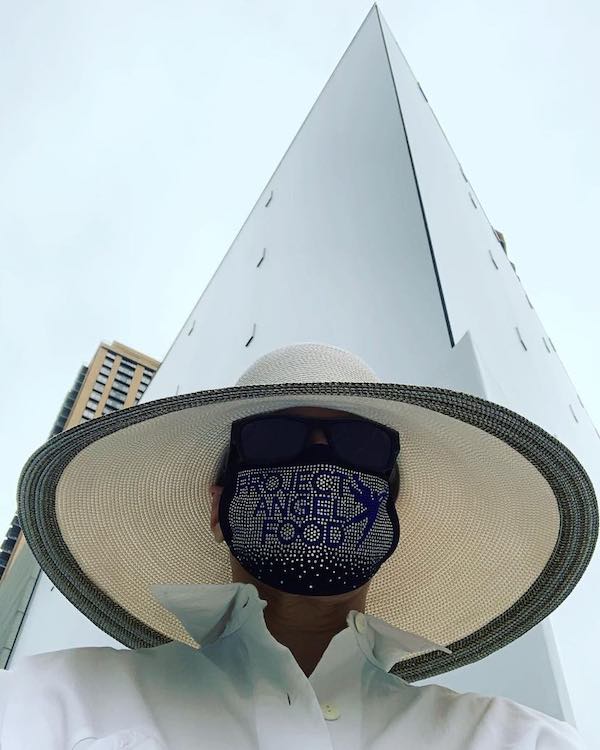 Here's Sobieski wearing a "watermelon by the water" in a post from last summer.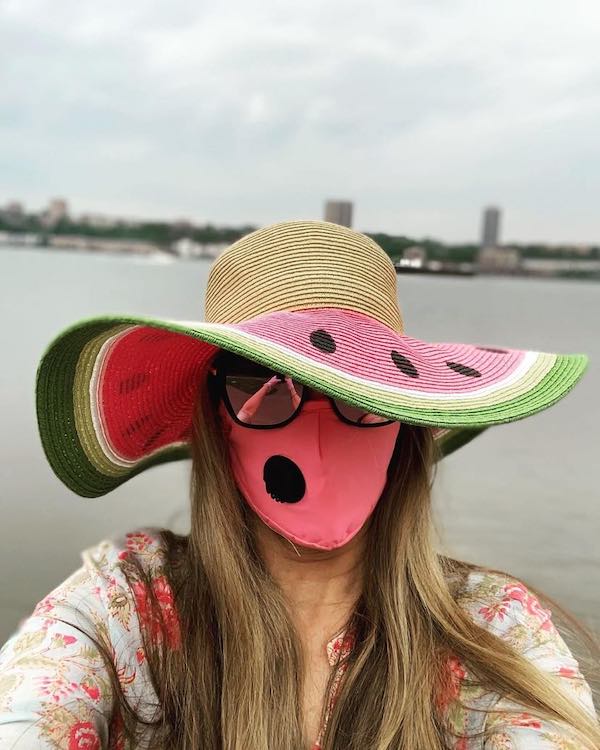 And personally, I'm picking up some serious Clockwork Orange vibes in this shot taken in front of The Church of St. Paul the Apostle.
When she's not The Masked Hatter, Elizabeth Sobieski works as a freelance writer focusing on the arts. Her credits include The Huffington Post, The New York Post and New York Magazine.
Her book can be purchased here.