Black Friday is coming up this week, and it's time to start shopping! I've complied a list gifts that you can find on the Upper West Side. It's tempting to sit at home and order things online, but getting out to support your local stores is more important than ever. Many of these stores are offering in store promotions that you won't want to miss. If you are looking for clothing, sweets, cards, or experiences, this Upper West Side holiday gift guide has you covered!

To Wear
Patagonia
426 Columbus Ave (between 80th and 81st Streets)
One of my favorite brands is Patagonia because they believe in their products so much they come with a lifetime warrantee. Your purchase also contributes to their Action Works charity that protects the environment. This holiday season if you are looking for a new jacket, or any outdoor wear to gift, consider this brand. Super high quality and durable, their products will be the gift that keeps on giving.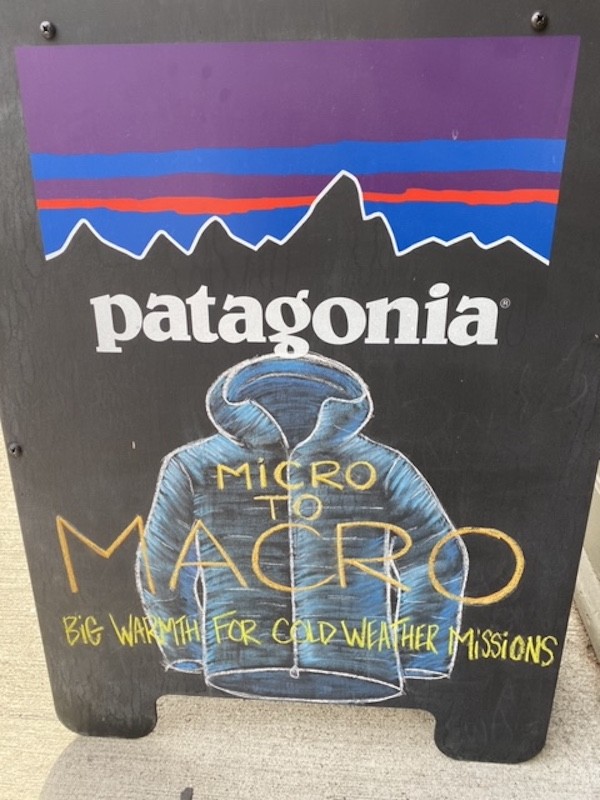 patagonia.com/patagonia-nyc-upper-west-side

Advertisement
Swatch
100 West 72nd Street (corner of Columbus Ave)
My first watch as a kid was a Swatch. Founded in 1983, this Swiss watchmaker has cute and classic styles at affordable prices.  The UWS store is bright, has a great selection, and a friendly staff to help you select what you are looking for. They have watches for all ages, and all different styles. There are watches with characters your kids love, the perfect holiday sparkly watches, and also classic watches to wear everyday. I am putting a Swatch watch on my personal list of things I want this year!
Monica and Andy's
410 Columbus Ave (between 79th and 80th Streets)
For the softest, organic, and on trend baby clothing this is my go to spot to shop. I have gifted many of my friends with this brand over the years. With an ever-changing assortment of designs such as pizza party, winking unicorns, and new Christmas lights inspired pattern, you will be sure to find something that speaks to your recipient.  I recommend this brand because they are earth friendly, and heirloom quality, which is what you want for little ones.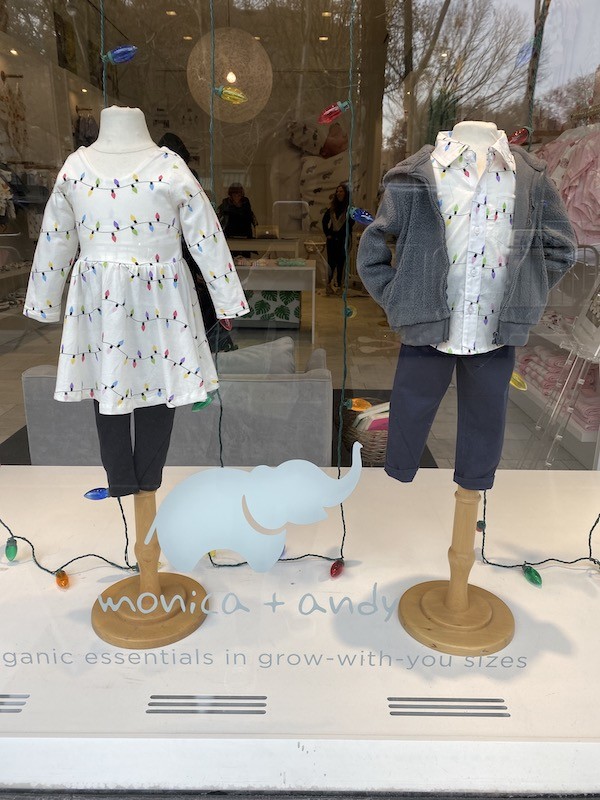 Liana
324 Columbus Ave (between 75th and 76th Streets)
Need a beautiful holiday dress? This is my go to shop. On the UWS since 1982, this store is a UWS staple. They are known for their personal styling services and curated collection. If you shop here, you won't be wearing the same dress that everyone bought at Zara or J Crew, you will stand out in something great. Looking for a gift? The helpful sales associates can direct you to unique looks that will become stand out pieces in your recipients closet.
Advertisement
To Eat and Drink
Levain Bakery
167 West 74th Street (between Amsterdam and Columbus)
351 Amsterdam Ave (between 76th and 77th Streets)
No holiday gift guide can be complete with cookies. And when someone shows up at your apartment with a box of Levain cookies, you feel like you have won the gift lottery! There is nothing as good as a Levain cookie to satisfy a sweet tooth. I recommend the signature cookie assortment box. This box can come with 4, 8, or 12 cookies. My favorite cookie is the oatmeal raisin cookie. Their chocolate chip is great, but don't forget it comes with walnuts, they do not make a plain chocolate chip cookie.
Related: Levain Bakery Planning National Expansion
Juice Press
239 Columbus Ave (corner of 71st Street)
For your health conscious friends, or if you are looking to detox from your holiday meals, Juice Press is my go to stop. The city is now filled with juice options, but Juice Press is tried and true, and tastes the best. There are premade juice options, as well as soups, and salads you can grab and take with you. If you are considering giving a healthy gift, they offer gift cards, as well as delivery services that can deliver juices to your recipient.
Billy's Bakery
410 Columbus Ave (between 79th and 80th Streets)
Billy's is relatively new to the UWS, and if you have not gone in to visit yet, you should! A box of these delightful cupcakes will make anyone smile. I have had them make custom cakes for parties and they were a huge hit. Billy's also carries a selection of cookies, pies, and other sweets. If you are looking for something cute and yummy, this is a great place to check out.
Also, be sure to ask about these fall favorites from Billy's!
billysbakerynyc.com/upperwestside
Pour
321 Amsterdam Ave (corner of 75th)
Wine is always a safe and appreciated gift. If you are looking for something unique, check out Pour. They have a beautifully curated selection and the staff will listen to what you are looking for, then help you find it. The shop also offers hours of free tastings everyday, Monday-Friday from 5:30-8:30pm, and Saturday and Sunday from 2:30-8:30pm. With all of that time to taste, you are bound to find wine as a gift, or even a nice gift to yourself.
Advertisement
To Decorate
Paper Source
309 Columbus Ave (between 74th and 75th Streets)
Paper Source had its grand opening on the UWS in 2012 … and it's hands down my favorite place to shop on the UWS. While you head here to buy wrapping paper and cards, you might be surprised at the extensive gift selection they have. I can do all of my holiday shopping for everyone on my list at Paper Source alone. The UWS is particularly great because there is a crafting station where you can work projects and designs that are specific to your needs. The staff is super friendly and always willing to go the extra mile to help. The card selection is wonderful. They have a modern, culturally relevant and witty selection that friends and family will love. I highly recommend stopping in this holiday season.
papersource.com/nyc-columbus-ave
Claire's
2267 Broadway (between 81st and 82nd Streets)
Need stocking stuffers? This is the place to go. I have a little girl, so I have spent quite a bit of time here, and I can attest that you can find everything their heart desires. Claire's special holiday selection is so much fun only a Grinch wouldn't have a blast shopping in here. They also have a Frozen selection of jewelry, dress up and makeup that every little girl will love. The prices are right and they always have promotions and sales. If you need some fun gifts, stop by and I'm sure you will leave with a bag of treasures.
To Experience
Barber Shop Museum
290 Columbus Ave (between 73rd and 74th Streets)
My husband isn't exactly the spa type, but he does enjoy a nice haircut and shave! This little gem opened its doors during the summer of 2018, and offers all the traditional services in a very unique space. Maybe you have walked by it a few times, but I encourage you go inside and it will feel like you went back in time. There are different haircut and shaving packages to choose from and are performed by Arthur Rubinoff, a 4th generation Master Barber. This is an experience that won't be forgotten.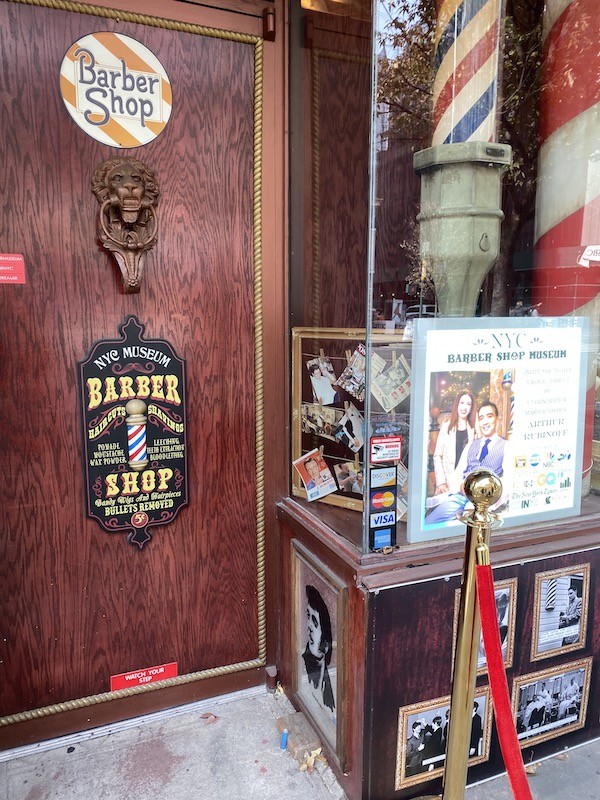 Advertisement
Blowout at Drybar
69 West 71st Street (between Columbus and Central Park West)
Now that we covered men's hair care, us ladies love a good hair day as well. If you haven't considered this as a gift for your friends, you should. It's one of those gifts that will come in handy when she just wants to look good, has an important meeting, or even a special event. Drybar offers gift certificates and also packages that come with discounts. You can also purchase hair care products in the store that are great for stocking stuffers or full gifts! I've never known anyone who was disappointed with this gift.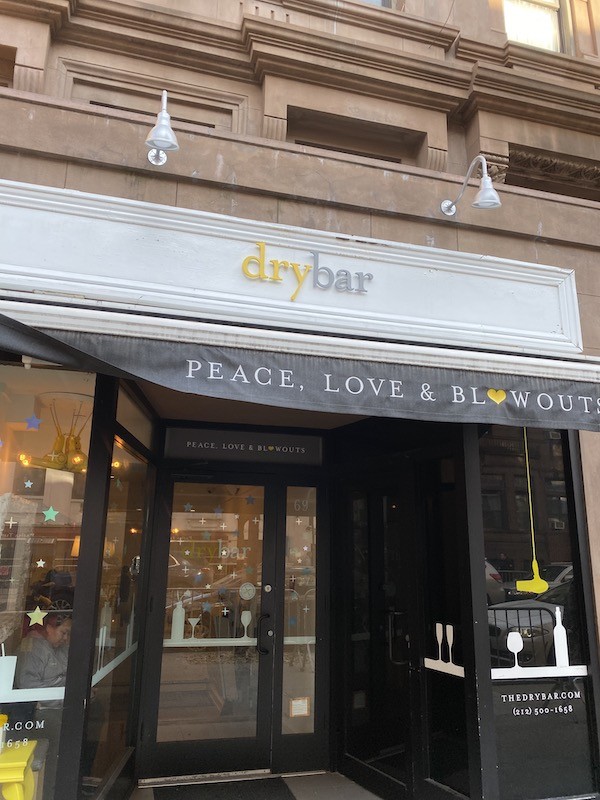 thedrybar.com/71-street-in-upper-west-side
Tickets to a Show
Lincoln Center, The Beacon Theater, and comedy clubs are all around us on the UWS. Looking to create memories? Then check out what these places have to offer! My suggestion is to check out the classic The Nutcrakcer at the ballet, but don't miss out on the Opera this season. The Beacon will be hosting Bob Dylan, Allman Family Revival and Gov't Mule in the coming weeks. There's always something to do or see, and if your friends doesn't need more stuff, a ticket to a show the way to go.
Two other exciting shows to catch include a live concert rendition of Harry Potter as well as a singalong to White Christmas!
A Cut Above Dog Grooming
143 West 69th Street (between Broadway and Columbus)
Looking for a gift for a dog lover? Look no further than A Cut Above Grooming Salon. They offer gift certificates! Enough with the new toys (where to even put them) and treats that might not agree with a dog you don't live with. This is the ultimate gift for someone who you love, who loves their dog! And my dog REALLY loves this place.
I hope you found some inspiration from this list. Happy Shopping!