In New York City, fine dining is plentiful. You don't need to travel far to find a fancy restaurant serving the latest highbrow dish with a hefty price tag. But sometimes, what every New Yorker needs is a timeless diner. The Viand – at 85th and Columbus – opened in 2018 as a modernized sequel to Viand Cafe, which has been running at 75th and Broadway for about 20 years. The family-operated business has also had a location on the East Side for about 44 years!

Their newest spot is perfect for those seeking both a charming diner and an upscale eating experience. More importantly, they're delivering some outrageously delicious fare (which you're about to see) at very affordable prices.
And while there's nothing wrong with those GIANT diner menus we're all used to (you know what I'm talking about), The Viand has narrowed it down to their very best – never, ever skimping on the quality of their ingredients.
The all-day haven comes with cozy leather booths, sizzling grills and an overall happy atmosphere. The decor evokes a retro flair of classic New York institutions, while still remaining a modern, clean and comfortable restaurant.
Open Monday through Friday from 8am to 11pm – and from 7am to 11pm on weekends, The Viand hits the spot at every hour of the day.
Starting with breakfast, they offer omelette choices for any style of eater. For those seeking a healthy option, the menu comes with a California Omelette with avocado, goat cheese, and grape tomatoes, or a Vegetable Garden Omelette with broccoli, onion, peppers, spinach, and mushroom. There are also creative options like shakshuka, huevos rancheros, and eggs benedict.
Pancake lovers rejoice – the pancakes at The Viand come steaming hot and stacked high. Kids will love the Nutella pancakes, topped off with whipped cream, bananas, walnuts, and Nutella drizzle.
The Nutella French Toast is a great breakfast option too! Thick cut and served with whipped cream, fresh bananas and walnuts.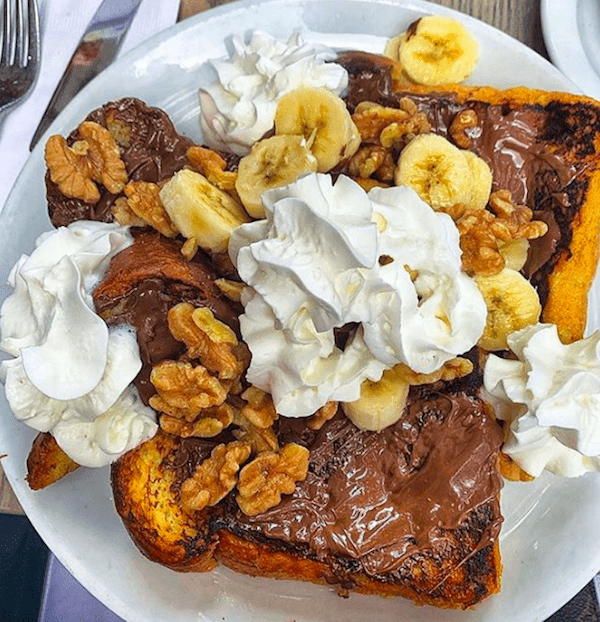 Can't decide between sweet and savory? Try the chicken and waffles for brunch (along with one of their special $8 brunch cocktails!).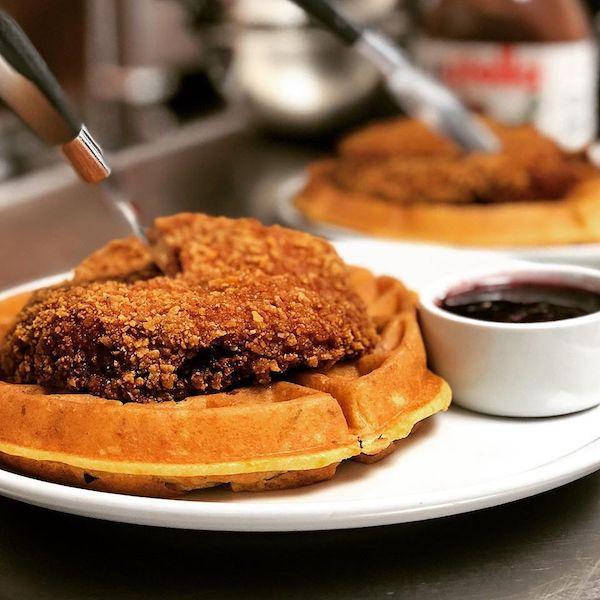 The celebration continues at lunch. Check out these gigantic, mouth-watering sandwiches!
Many Viand fans claim their Cobb Salad is the best in the city! It comes with grilled chicken, avocado, egg, pecan smoked bacon, crumbled blue cheese, tomato and corn over mixed greens with a balsamic vinaigrette!
Another premium lunch option is The Viand's Mediterranean Chicken Salad – with shredded roasted chicken, spinach, onions, olives, radicchio, dill, tomato & cucumbers.
The Viand has also earned very easy spots on our best-of-lists for their amazing mac + cheese and grilled cheese.
In addition, they've grown a bit of a cult following for their roast turkey. Whether you prefer it on a club or as a platter, you're about to understand why this cult following has emerged …
This is also an excellent evening option.
Try one of their delicious cocktails like their "Twisted Beans" with bourbon, white lightning, vanilla, maple, coffee, and cream. Or the "Honey and Gin" with fig-infused gin, pear, rosemary, clove, honey and lemon!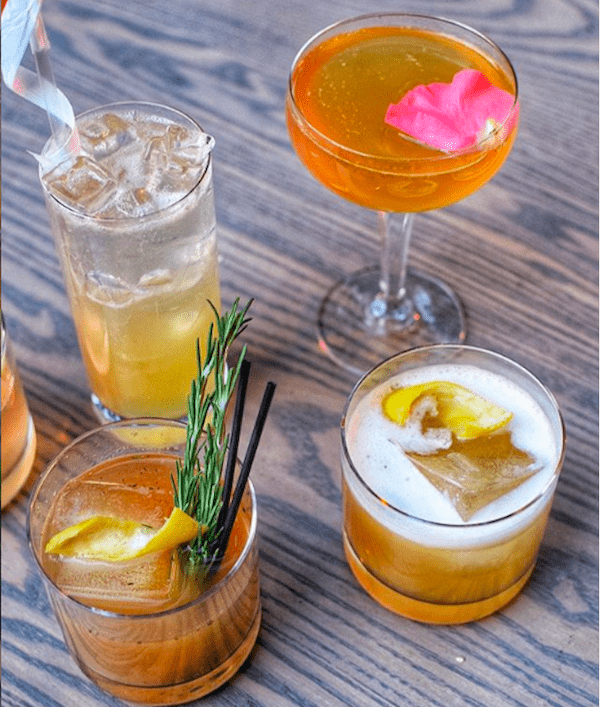 But don't drink too many, because you'll want to save room for dinner. Two of our recommendations include their steak frites and meatloaf.
AND …
Partner Erick and his family have a long history in the city, and they can't wait to see you at their newest spot!
Nice words from a few happy customers:
The perfect UWS cafe. You might even catch a celeb seated.
Excellent diner. Good food, good prices, good service. Don't miss!
Generous portions and tasty brunch options, even the coffee was good! Accommodated us promptly with a high chair for our 1 year old, def family friendly.
The Viand
517 Columbus Avenue (corner of 85th Street)
theviand.com
Follow them on Instagram for more food pics!