Next time you're in the upper 70s on the east side of Amsterdam Avenue, you might want to get your camera ready. That's because there's a house on the roof of a building on 78th between Broadway and Amsterdam. You won't be able to see it if you're looking up from 78th Street, though, as the house is set back too far.

But here's a view from the uptown bus-stop about halfway down 77th and Amsterdam:
You'll get a better view if you walk north, to the south east corner of 78th and Amsterdam.
Advertisement



I took these two photos from right outside of Tacombi, located at 377 Amsterdam: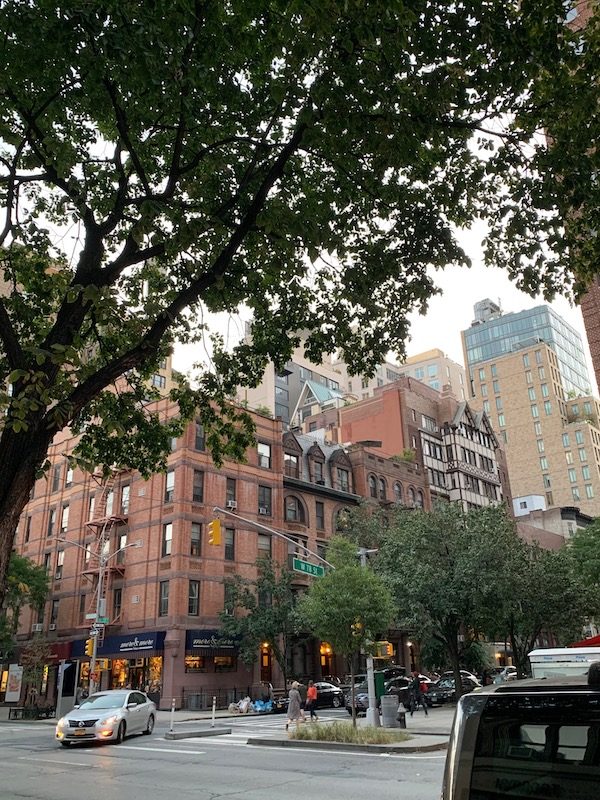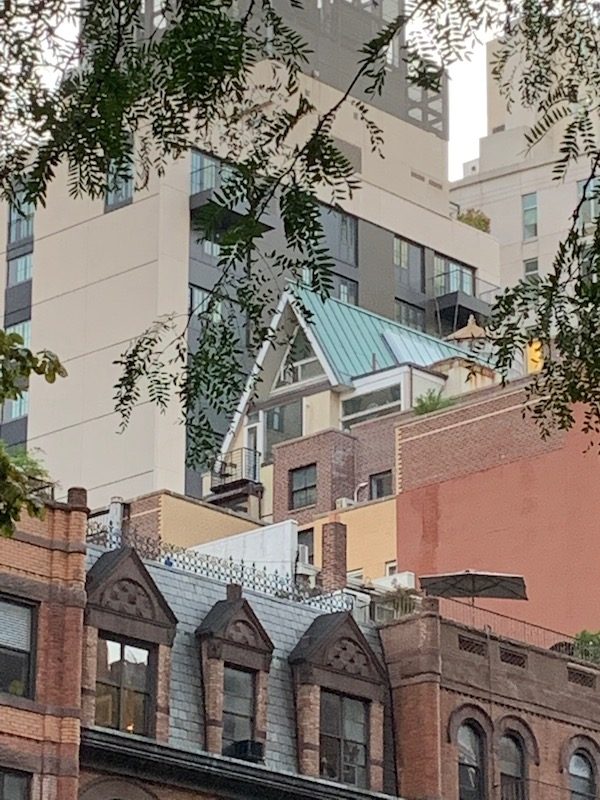 Advertisement
One of our readers, Christopher Walsh, has an Upper West Side apartment overlooking this house, and he was nice enough to send us a (much better) photo!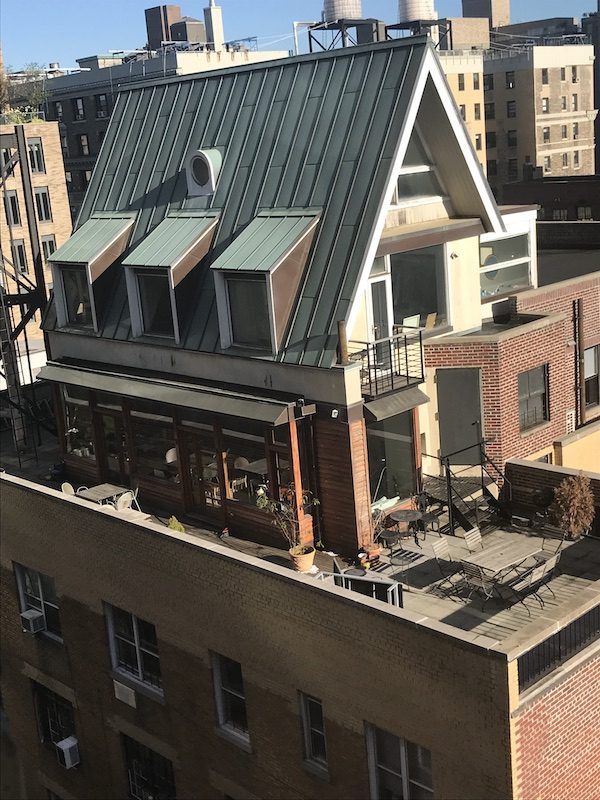 The house is located on the roof of 210 West 78th Street, a ten-story tudor style co-op.
According to a 2017 report by the New York Post, architect Andrew Tesoro originally bought it as a 400 square foot studio in 1990, with plans on converting it into a house.
There were certain zoning laws he had to get around to make his dream come true. What he could (and did) do, though, was add a 20 foot roof to his studio to create an additional 1,000 square feet of living space.
In addition, the property has 1,2000 square feet of outdoor space (which they've used for inflatable pool-parties and barbecues).
Tesoro lives in the home, which ScoutingNY.com has referred to as the "rooftop ski chalet", with his partner Joe, his 16 year old son Victor, and two cats.