The high-pitched squawks ring out intermittently all night long, making sleep a chore. The sound is foreign to the Manhattan crowd. Not that 84th and Amsterdam Avenue is known for its serenity. It's home to popular nightspots Jacob's Pickles and E's Bar. On the side street, you'll find several schools and two schoolyards. But, this sound is different and far less friendly to REM sleep.
Advertisement



You can say it's just a rooster doing its job. That's right, a rooster, nature's alarm clock, is holed up in a custom-built chicken coop in the Urban Assembly School For Green Careers' garden. And, at least one Upper West Side resident is calling fowl.
"It's totally turned my world upside down," said a resident of a building adjacent to the coop, who spoke on the condition of anonymity.
The bird's neighbor said the screeching occurs about once an hour throughout the night and, beginning at 3 a.m., it's heard every 15 minutes, kind of like a sadistic snooze button. A recording of the rooster unearthed a sound unlike anything you've heard before – unless you've lived on a farm.
"People think it's funny at first," she said. "We laughed it off at first, but it's completely holding us hostage."
You could say she wished the cock-a-doodle-do, cock-a-doodle-didn't.
Advertisement



The Upper West Sider said she's lived in her apartment for almost two years, but the chickens didn't come home to roost until about two weeks ago. When she first heard the night calls, she looked out her window and saw a glowing light, illuminating the coop, tucked in the corner of the garden, which is fittingly surrounded by fencing fortified by chicken wire.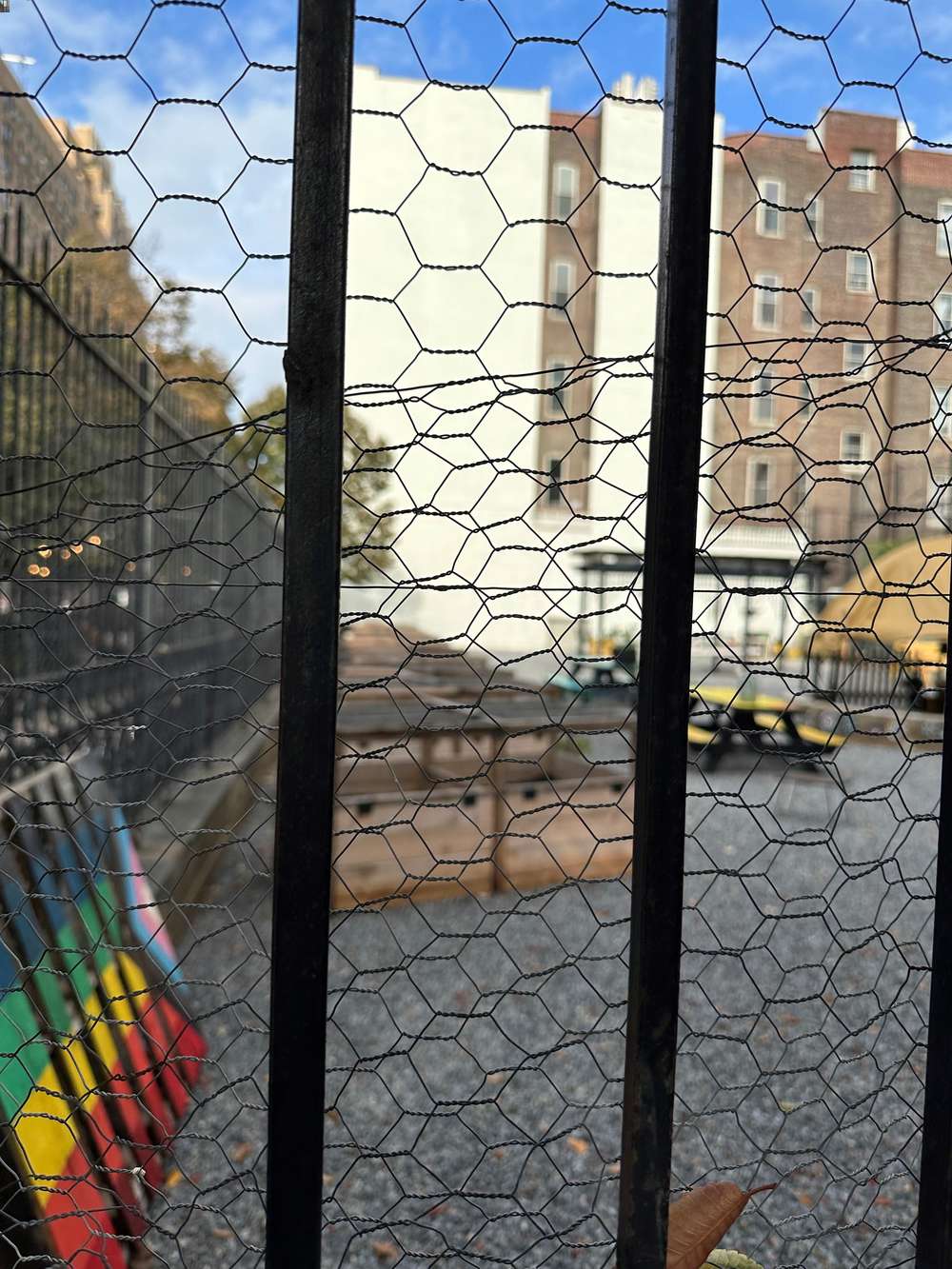 She and her husband have tried to come to a resolution. They called the school and were basically told the chickens are harmless (maybe for insomniacs). No word on whether the coop had to pass a coop board. The couple has also opened a case with 311. The status is still open.
Article 161 of the city health code prohibits people from keeping a live rooster (or duck, goose or turkey, for that matter) in the City of New York with a few exceptions.
A call to the school for comment was not returned.
The wildlife is part of Urban Assembly's curriculum. The self-proclaimed "premier sustainability-themed technical science school" uses the animals and vegetable plants as a "living laboratory" to "learn about horticulture, sustainable landscaping, wildlife habitat maintenance, storm-water retention and urban agriculture."