Thyme & Tonic has just opened at 474 Columbus Avenue, right off the corner of 83rd Street. This new "garden to glass" bar and restaurant is bringing antioxidant-filled cocktails and elixirs made with fresh juices to the Upper West Side. The food menu consists of 95% vegan bar-foods; the few non-vegan items are fish plates. Most of the menu is also gluten-free and tree-nut free.

If you ever dined at Spring, their predecessor, you know the space is beautiful. Here's an outside glimpse of what Thyme & Tonic has done with it.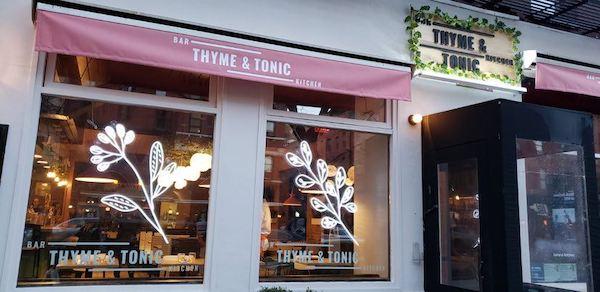 Thyme & Tonic offers a wide variety of fresh and floral cocktails like their grapefruit fizz, cucumber refresher, and their own in-house craft gin & tonics.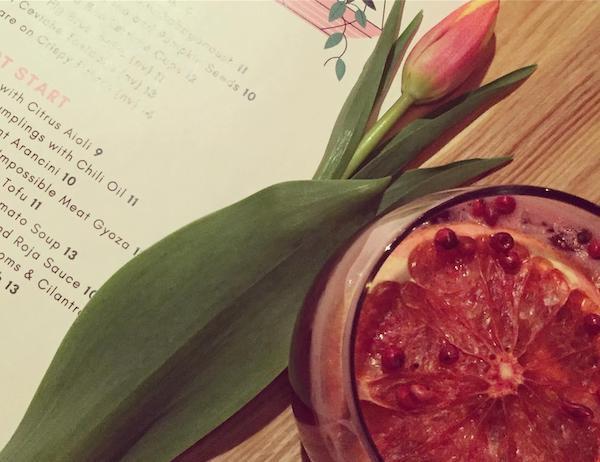 They also offer a number of non-alcoholic juices: try their orange, turmeric, black pepper tincture!
I tried a bunch of their plates – some vegan, some not. But all were light, fresh and delicious.
The tuna tartare and Mahi Mahi tacos are two of their non-vegan plates; both bursting with flavor.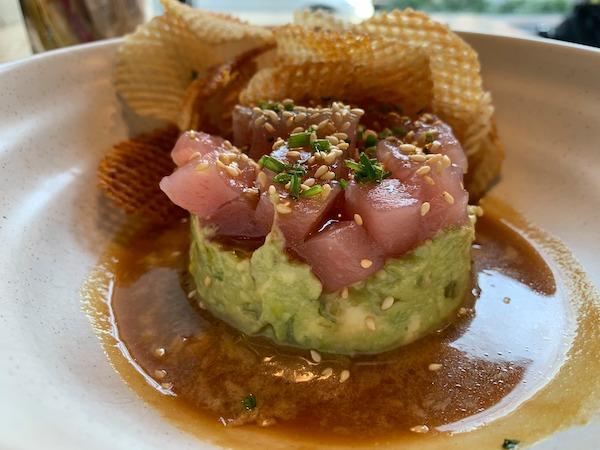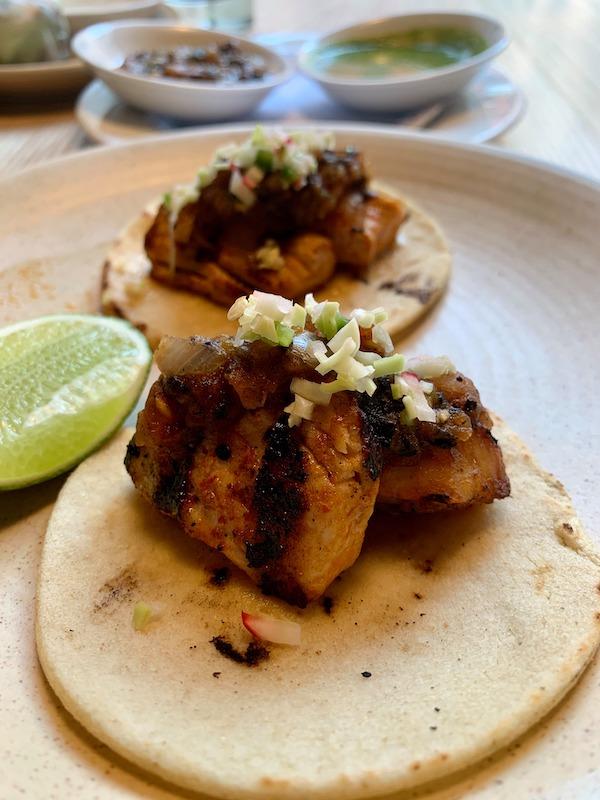 And those seeking a strictly vegan experience will definitely want to try their …
Vietnamese Spring Rolls: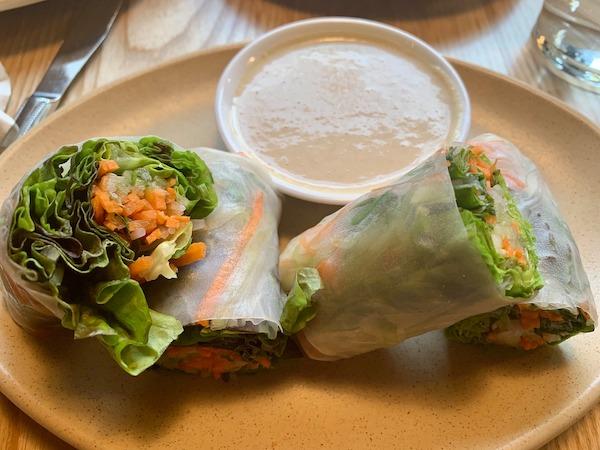 Brussel Sprout Tacos: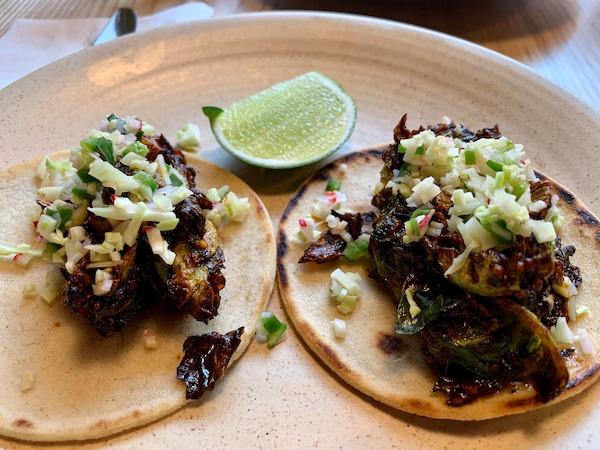 Anticuchos (Impossible Kofta, Chimichurri Cauliflower and Truffle Mushrooms):
Mushroom San Chao Bao:
Thyme & Tonic's Farm Salad:
Whether you're vegan or just curious, Thyme & Tonic is a welcome addition to the UWS – and a great new place for you to indulge!
Thyme & Tonic is open Monday through Friday from 5pm to 11pm, and Saturday and Sunday from 11am to 11pm.
Menus:
Find them on Instagram: @thyme_and_tonic