The instructors of the Smith School of Music (131 West 86th Street) are thrilled to be resuming in-person lessons this fall. At two upcoming open houses – August 29 and September 12 – attendees will get tours of the beautifully updated studio – as well as free trial lessons in guitar, bass, drums, piano / keyboard, saxophone, flute or ukulele! Students aged 7 and up are welcome.

These open houses will be by appointment only, so each student can have all of his or her questions answered by the instructors. And they can try a few different instruments if they're not sure where to start!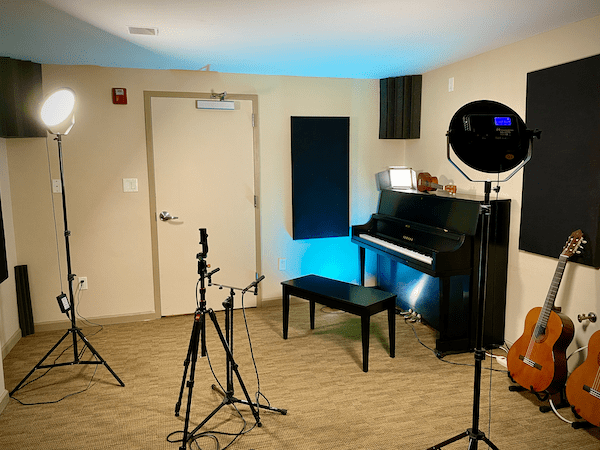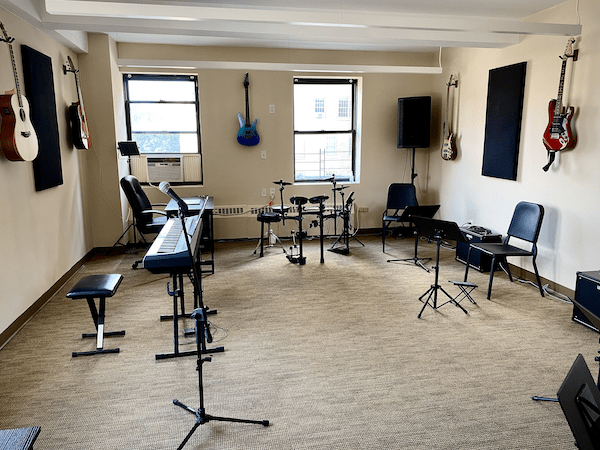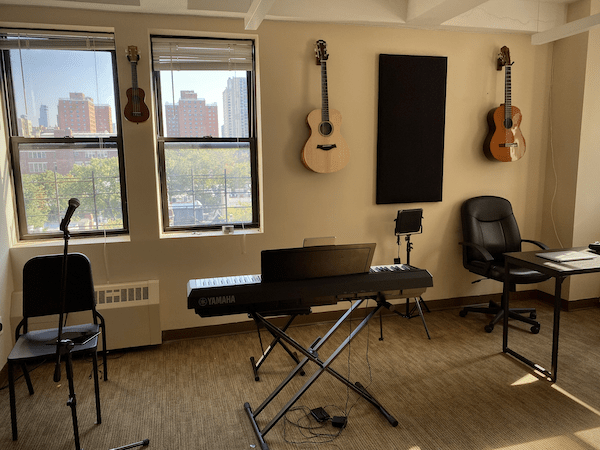 Students from all over the city come to learn at The Smith School of Music. While it's located in the same building as The Smith School, it operates independently and accepts students from all over.
All instructors have professional backgrounds and experience in teaching and performing. In addition to the knowledge they share to help each student grow their skills, they act as mentors who advise students on next steps on their musical journeys.
Meet the instructors
Damien Kelly is an acclaimed Irish guitarist who teaches both classical and rock (in addition to piano).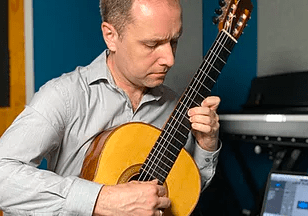 A 2011 collaboration earned him a number one spot in the Irish iTunes classical chart, his first major career breakthrough. Since then, his recordings have been a mainstay on Irish radio; he's performed internationally, throughout the US, China and Europe; and he's won numerous competitions. A graduate of various institutions – including the Upper West Side's Manhattan School of Music – Kelly's skills in both creating and teaching have led many of his students to achieve the amazing.
Flutist Lauren Scanio is a current Juilliard student and, like Kelly, a graduate of the Manhattan School of Music.
She's performed with the Juilliard Orchestra, Manhattan School of Music Symphony, Montclair Orchestra, and New York Youth Symphony. And the New York Philharmonic! Among others.
Scanio's style ranges from baroque to contemporary, and she frequently performs as a soloist as well. 
Jordan Dodson is a classical guitarist who Performance Today describes as "one of the top young guitarists of his generation." 
An active soloist and chamber musician, Jordan has won multiple awards and has performed across the country, with recent local appearances at venues including the Metropolitan Museum of Art, (Le) Poisson Rouge and Roulette.
Dodson has commissioned and premiered dozens of pieces internationally, including works by Elliot Cole, Jason Eckardt, Stephen Goss, Lewis Nielson, Robert Sirota, and Gabriella Smith.
He also earned a degree from the Manhattan School of Music, in addition to conservatories in Philadelphia and Cincinnati.
My son came into The Smith School as a transfer student in the 10th grade. He was lost. He didn't know anyone, didn't connect with people who already had friendships the prior year and felt very isolated until Damien Kelly introduced him to music. He offered my son to try out bass guitar or play the drums. While my son's fingers hurt from the guitar, he took to the drums like the joy of finding a long lost friend.


He looked forward to each lesson. My son is a very mathematical student and took quickly to learning sequences and songs and beamed of joy from these accomplishments. Once his skills became more polished, he was put together with other students that were learning other instruments and a band was formed. He played at school showcases and functions. The drums are the backbone of all songs and he loved being relied upon by other students and respected for his skillset. We owe Damien a huge debt of gratitude for helping change his social acceptance.
Fast forward to today….my son has been a member of the University of Vermont pep band since his Freshman year. He will be entering his Senior year in the fall. He has learned to be part of a unit and spark the joy of the crowd rooting for their teams.
The pride he has playing during pivotal parts of games is displayed often through a smile from ear to ear. His experience in Vermont would be quite different if the opportunity to play drums was never presented to him. Damien, you truly made a huge difference in my son's life!

The Smith School of Music's Open Day free trials will be taking place on August 29 and September 12 from 10am-2pm. To book a time, please visit smithschool.org/open-day.