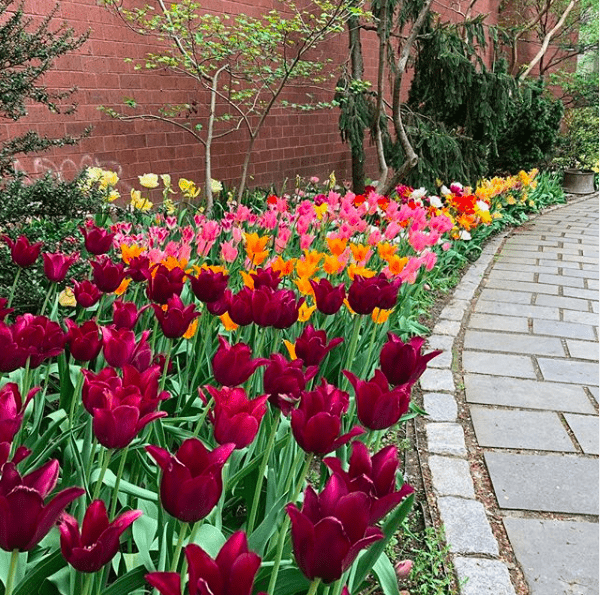 The West Side Community Garden's Annual Tulip Festival will begin on April 15 and run through early May, with special event weekends on April 15-16 and April 22-23.

Featuring more than 15,000 tulips and other spring flowers, this garden-wide floral event is unique on the Upper West Side and attracts not only New York City flower enthusiasts, but a steady stream of area families and tourists from near and far.
Advertisement



"We know that the Tulip Festival is a family favorite every year," said Judith Robinson, president of the board of directors of the West Side Community Garden. "And this year we're even more excited because of the sheer scope and diversity of the tulips we planted. We're expecting an extra special display for the community to enjoy."
Open daily from dawn to dusk, admission to the Tulip Festival is free. Once in the garden, visitors will delight in the number and array of tulips on display—with Parrots, Darwins, Triumphs and so many others of all shapes and sizes coming in at staggered times starting in mid-April and going into early May.
In addition to the over 13,000 tulip bulbs planted by garden members and community volunteers back in November, there are over 2000 bulbs of other spring flowers–including crocuses, hyacinths and daffodils–that will be in bloom to compliment the tulips and create an even more striking scene.
Member volunteers will be on hand on April 15-16 and April 22-23 from 10am to 4pm to answer questions and give horticultural tours of the planting beds.
The West Side Community Garden is located at 123 West 89th Street, between Amsterdam Avenue and Columbus avenues.