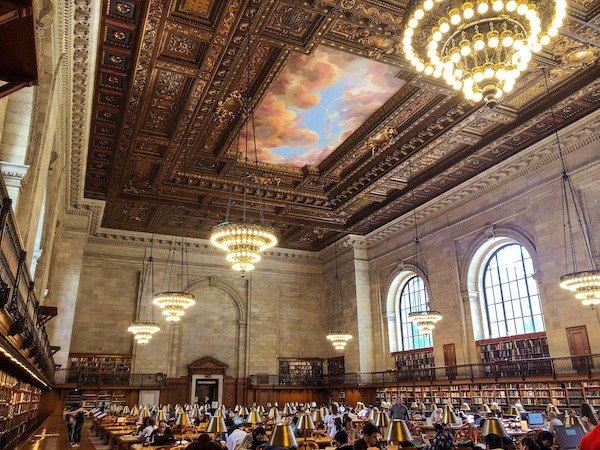 Tutoring Service of New York offers standardized test prep and subject tutoring by a team of highly experienced and knowledgeable professionals, all of whom have backgrounds as either classroom teachers or institutional tutors.

Team members have graduated with advanced degrees and honors from schools including Columbia University, Johns Hopkins University, the University of Pennsylvania, NYU and Amherst College.
In addition to their already extensive backgrounds, all new company hires must go through its own rigorous training program.
"Each of our tutors is hand-selected, rigorously trained, and deeply committed to helping our students achieve their goals."

Unlike a lot of educational companies, Tutoring Service of New York won't hire undergrads, and they pride themselves on offering each tutor a competitive salary and benefits package.
Columbia graduate Andrew Stoughton founded the company with standardized test prep (SAT, PSAT, etc) as the primary focus, but as satisfied students began to request help with a wider range of subjects, he started to hire experts in math, science, history, English, foreign languages and more.

"Working with Andrew didn't just help my SAT math score. I started seeing real improvements in my grades too. I feel like I have the tools to do well now, even when I don't immediately understand my schoolwork."


– Dylan, 11th Grade

Tutors will respond to all emails within 24 hours, and after every session, tutors send students and parents a detailed session report explaining what was done during the session, the homework for the next session, and the plan for the sessions that follow.
In addition to the experience and service the company offers, Tutoring Service of New York sets itself apart with the wide range of teaching materials they utilize. While corporate tutoring companies tend to use their own branded workbooks, Tutoring Service of New York uses a mix of the best books and practice exams available on the market. This practice helps the company offer a holistic approach to teaching each student in a way that works for him or her, and ensures all students have access to the best resources out there for their personal needs.
The forward thinking company also has its own web app where students can find study supplements, grade exams, keep track of their progress and homework assignments, and access the company's Question Bank.
If you're on the fence about hiring a tutor, Tutoring Service of New York will never upsell its students, and you'll never have to lock yourself into a package.
And even if this company is not the right fit for you, its tutors are happy to recommend one that is.
All subjects are covered, with lots of AP classes; while most students are in high school, they've recently begun to expand to elementary class subjects as well.
All sessions are currently offered virtually, though expanding to also offer in-person in the nearby future is a possibility.
The company's reviews are absolutely flawless.
"When my oldest took the SAT, Andrew helped him from a 1340 to 1530. They really connected as well. Andrew followed up with us to see how everything went. He's answered a few non-SAT questions for us too, well after my son took the exam. He's just a bright, engaging young man. I recommend him completely!"


– Lisa L.

Tutoring Service of New York is now offering one free lesson for all new students who sign up with them in April, regardless of exam or subject. This offer is subject to tutor availability. To redeem this offer, please visit tutoringserviceofnewyork.com/enroll and use promo code APRIL 2021.