Scenes for two popular shows were recently filmed at Waterline Square, the 5-acre, 3-building development located between 59th and 61st streets from Riverside Boulevard to Freedom Place South.

Advertisement



In episode 7 of HBO's And Just Like That…, the new Sex and the City reboot, Charlotte (Kristin Davis), Harry (Evan Handler) and their friends (played by Nicole Ari Parker and Christopher Jackson) play tennis on Waterline Square's indoor court. Charlotte and Harry then walk down a dramatic staircase and out into the development's landscaped park, which first opened to the public during the summer of 2020. Since then, Waterline Square Park has hosted outdoor concerts, movie screenings, and a viewing of the Tokyo Olympics.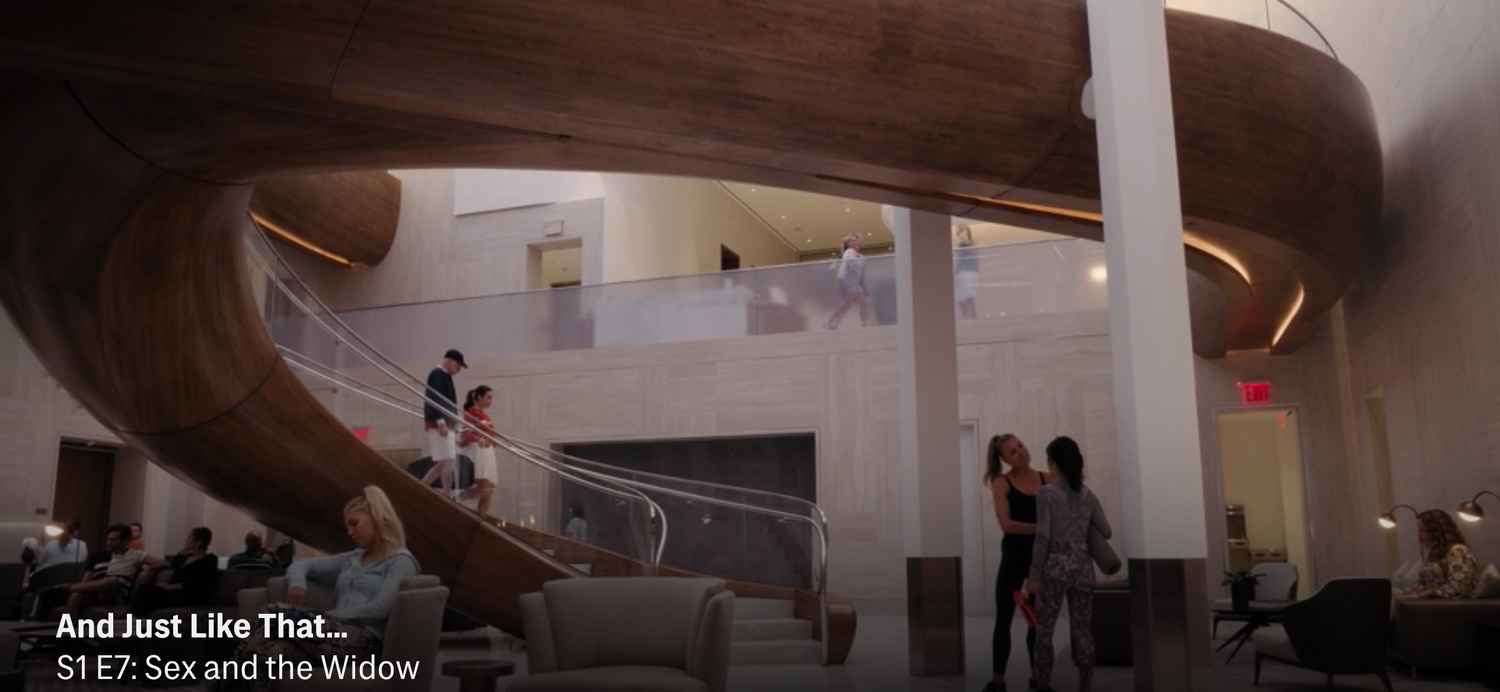 The cast and crew of And Just Like That… have been spotted all over the city since last summer, with July sightings on both the Upper East Side and Upper West Side (and another UWS sighting in August).
Gossip Girl was also spotted filming on the UWS recently. Just saying.
Advertisement



Waterline Square's golf simulator was also featured in season 6, episode 2 of Billions, and the 18th floor amenity space at Two Waterline Square was shown for several scenes in episode 3. But, these are far from being the hit show's first scenes in the neighborhood; check out this list of other locations.