A new Vietnamese restaurant called Two Wheels has opened at 426 Amsterdam Ave, between 80th and 81st Streets. The last tenant at this space was Big Bang Burger, which closed late last year.
Here was the staff working on the set up this past weekend:
I'm not sure what they plan on doing with this signage:
And here's the menu, which was in the window early Monday: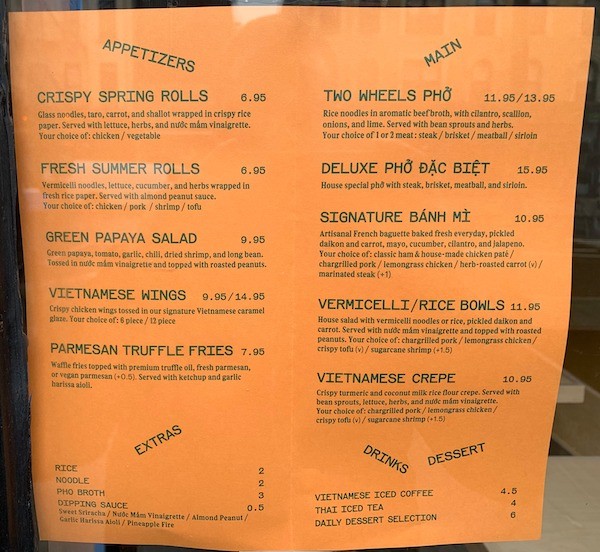 Advertisement
Here's a pic we got from our reader,
@seanfreidlin
: a chargrilled pork bahn mi with a side of pho broth for $15. Sean had good things to say about it! It's a huge sandwich with lots of fillings and he said the broth is rich, deep and very flavorful.
More Coming Soon:
Get the newsletter for more food news: