The Upper West Side has some great options for music and theater lovers this summer. Whether you want to catch a jazz show at an Upper West Side bar, see a Shakespeare play put on by a local theater group, or have your kid take a class with Broadway stars, below are some stellar options for you to check out- some of them for free!

Free theater class for kids!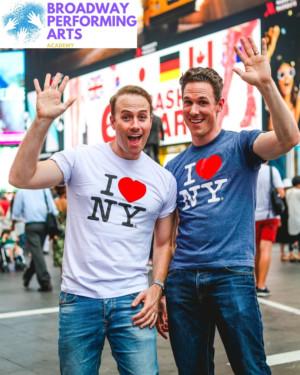 Two Broadway veterans are offering two days of free classes as a summer preview on July 11th and August 2nd.
The class is for kids 3-9 years old. The sneak-peek classes will take place at the Broadway Presbyterian Church (601 West 114th Street, New York, NY 10025 at the northwest corner of Broadway and 114th Street).
According to the website, the class will focus on "community, creativity and craft. The playful classes will introduce children to a variety of performing skills."
For more about BROADWAY PERFORMING ARTS ACADEMY or to enroll in the free Summer Preview courses on July 11th and August 2nd, visit: BroadwayPerformingArtsAcademy.com

Advertisement
Romeo and Juliet by The Greenhouse Ensemble
The Greenhouse Ensemble is an off-off-broadway company. Reanna Armellino, who will play Juliet says, "I am so excited to be playing Juliet in this show. I've never worked on Shakespeare before, and was terrified to play such a famous role. I desperately wanted to do Juliet justice and bring something fresh to the role no one has seen before. And I think I will."
The show will run from July 18-28 at Pushkin Hall (165 West 86th Street). For tickets visit: http://greenhouseensemble.com/.
Join the UWS newsletter for more upcoming events!