How did an UWS dog partner with one of the most iconic bands, The Grateful Dead? A bizarre direct message on Instagram, and a surprise meet up that lead to mutual admiration! Today, in partnership with The Grateful Dead, Prince (my dog) celebrates the release of the Saint Of Circumstance: Giants Stadium, East Rutherford, NJ, 6/17/91, 5LP.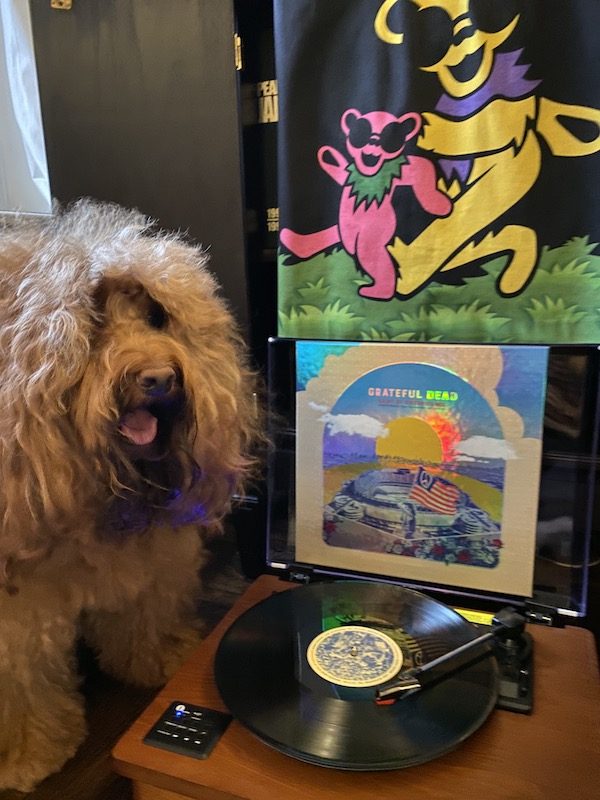 Prince has always been an old soul. Even as a puppy, he had an uncanny resemblance to Jerry Garcia. When I posted pictures of him on his Instagram page, people would always comment that he reminded them of Jerry, and that he was a natural deadhead.

Advertisement
Prince's grandpa, the original family deadhead, lives in Northern California, and bought him a Grateful Dead leash from a shop in
Haight-Ashbury
. From that moment on, everywhere Prince went with his leash people gave him a cheer for representing the band. I have tried to give Prince a new leash, but he insists on only using this one. The leash is now 5 years old and still going strong.
Prince's reputation as being a Grateful Dead loving dog began to spread. Nikko Hotel in San Francisco once asked if Prince would be part of their table book. Prince was assigned to shoot right on Haight and Ashbury Streets in San Francisco. The photos by Hilarious Hound truly captured Prince in his element.
Recommended: Prince's Favorite UWS Spots
Around this time, one of Prince's fans, Ethan, sent an accidental message on Instagram. It was a bit of a strange message, one that I would usually pass over, but there was something funny about it. When I responded, Ethan was shocked. He apologized for the strangeness of his message and said it was intended for his girlfriend, who was also a Prince fan. Ethan told me that he and his girlfriend had a regular chat going on about what Prince was up to, especially now that he had a little sister (my human daughter)!  That just made me laugh.
Over a year and half later, I heard from Ethan again. This time he said that he was visiting NYC with his girlfriend and was wondering if Prince would be around to say hello. I get quite a few requests to meet Prince, but I wanted to try to make this one happen. I knew Ethan and his girlfriend had been fans of my dog for quite some time, and I never forgot that first message.  We made a plan to meet and surprise his girlfriend, Jayna.
Advertisement
Strawberry Fields in Central Park was decided to be the meeting spot. I knew they would recognize Prince right away, but I wasn't quite sure who I was looking for. Ethan, Jayna and their friend Allison arrived with gifts in tow for Prince. What were these gifts? Grateful Dead themed dog gear! Of course Prince and I loved them right away.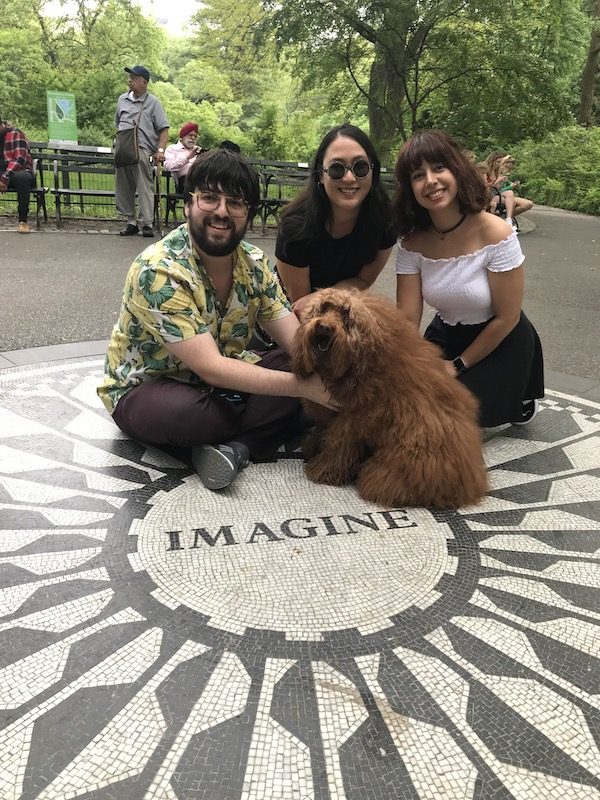 Recommended: The History of Westsider Records
After the initial greeting and a few pictures, Jayna told me that she worked for The Grateful Dead's social media team. I was shocked! So then it really became a mutual fan club. I had no idea prior to meeting her that she would have a link to our favorite band. I guess I just had a good feeling about meeting with Ethan and Jayna, and had no idea it would lead to such a cool opportunity for Prince (he's become a social media partner for them and is helping get the word out!).
The moral of this story is to keep an open heart, as you never really know who you will meet or where it will take you. We are so happy to have met Ethan and Jayna, and hope they will come visit us on the UWS again soon.
To check out the Saint of Circumstance 5LP, Saint Of Circumstance: Giants Stadium, East Rutherford, NJ, 6/17/91, 5LP click here.
To check out Prince's Grandpa in his Grateful Dead cover band (yes he is living his best life) check out Wealth of Nations in Davis, California, here.