A show of hands for anyone who thinks driving and parking in NYC is NUTS?! Yes. In my house, we rock-paper-scissors for who has to drive around the city… and then again for who has to find the parking spot. No fear – this Upper West Side NYC parking guide covers the rules, garages, websites and apps that will make NYC parking a non-issue (or at least make it bearable!).

Advertisement



NYC Parking Rules
According to smoothparking.com these are a good refresher of general parking rules (since it very well may have been over a decade since you took a driving test!):
Fire Hydrants – Parking is not allowed on both sides of a Fire Hydrant within 15 Feet.
Crosswalks – Every street corner in New York is considered to have a crosswalk even if there are no pavement markings or crossing signs. A parked car is not allowed to block a crosswalk.
Yellow Lines on Curb – Absent any parking restriction yellow lines have no meaning.
Sidewalks – Parking on sidewalks is not allowed.
Curb Cuts – Parking is not allowed at curb cuts or pedestrian ramps.
Driveways – A parked car is not allowed to block a driveway.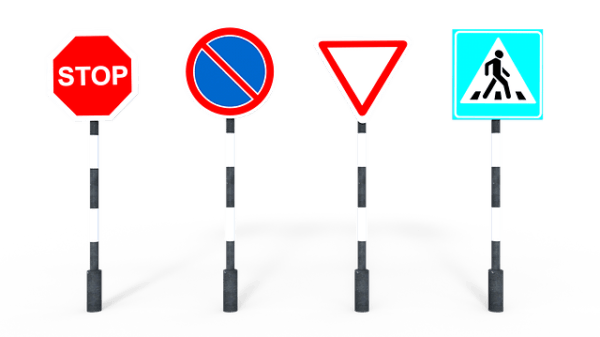 Alternate Side Parking in NYC
This may be old news to you if you have lived in big cities with lots of one-way streets – but let's just err on the side of caution and assume everyone is like me… and comes from a town where you can literally park anywhere, all the time, no rules needed.
Okay, so according to NYC.gov, alternate side parking regulations dictate which side of the street you can park on given any day to allow for street cleaning. "Most alternate side parking signs are clearly marked with signs featuring a "P" crossed by a broom. Some areas have three-hour restrictions (e.g. 8 am to 11 am) but times vary considerably. The City suspends alternate side parking rules on the legal and religious holidays, and makes emergency suspensions because of severe weather or other emergencies. Some metered parking zones have alternate side parking rules. When alternate side parking is suspended for a holiday or other reason, the parking meters remain in effect."
Advertisement



NYC Parking Tips
Follow @NYCASP on Twitter and get daily updates for when ASP is/is not in effect.
Needless to say, READ the signs – they are posted everywhere. If you don't see one directly beside you, take a look 20-30ft ahead or behind you so you can ensure you are parked in a safe spot.
Metered parking is another option for street parking, although it is very limited. Be sure to pay attention to the parking duration and times. Most meters become free after 7P weekdays/Saturdays and are free all day on Sundays.
SNEAKY TIP: If you have a flexible work schedule, my personal favorite is to find a street you love and is convenient for you, memorize the street cleaning schedule, and be ready to pull in and park as soon as the street cleaning truck passes by.
Best time to park? Since it can take anywhere from 5 minutes to an hour to find street parking, smoothparking.com did some research and found that the best time to find quick parking on the UWS is weekdays around 11am and 12:30pm.
To view the full 2019 alternate side parking guidelines, click here.
Best NYC Parking Resources
I personally think Best Parking does a great job scouting out and pricing the cost of local garages. They have a very user friendly website and app.
Spot Hero is great for daily deals and even parking for a month at a time. You can book in advance and cancel without penalty.
If you can plan in advance, Icon Parking will often have coupons or run deals.
Quik Park does not seem to have as many garage options as the other sites I have listed above, but if you are nearby one they do offer, the deals are good and discounted pricing is what they boast!
You'll also find a very nice overview at nycparkingauthority.com.
Upper West Side Street Parking
According to SmoothParking.com, the best time to find street parking on the Upper West Side is on weekdays between 11am and 12:30pm, and there is a total of 2,923 metered spots. They also have a map which is updated in real-time to find streets with available spots. Check it out here.
Advertisement



Parking Near Popular Venues
American Museum of Natural History Parking: enter the museum at 81st between Central Park West and Columbus Avenue. The parking garage is open between 8am and 11pm and the rates are as follows:
up to 1 hour: $26
up to 2 hours: $29
2 to 5 hours: $36
5 to 10 hours: $46
max to close: $51
Lincoln Center Parking – view
Beacon Theater Parking – view
Columbia University Parking – view
Fordham University Parking – view
Parking Near Central Park – view
Upper West Side Parking Garages
Rates and availabilities are always changing, but the map below (and the resources above) should give you a good start if you're looking for a garage .
Additional Resources: