While it may be easy to order toys from Amazon, nothing can replace the fun and excitement your kids get from visiting a toy store. Going into a toy store or two and bringing home a new item is a great way to spend an afternoon. I took my daughter to each of these Upper West Side toy stores and recommend checking them out.

Stationery and Toy World
125 West 72nd Street (between Amsterdam and Columbus)
This family owned business has been on the Upper West Side for 33 years. Open 7 days a week, this Upper West Side toy store has a wide selection of curated toys ranging from legos to summer beach toys. When we visited, we met the owner Donna Schofield. She informed us that they do balloon deliveries and can even deliver toys to anywhere on the UWS! The store is especially popular after school, when kids want to come in for a quick browse and hope to go home with a new toy. We left with a baby doll in tow.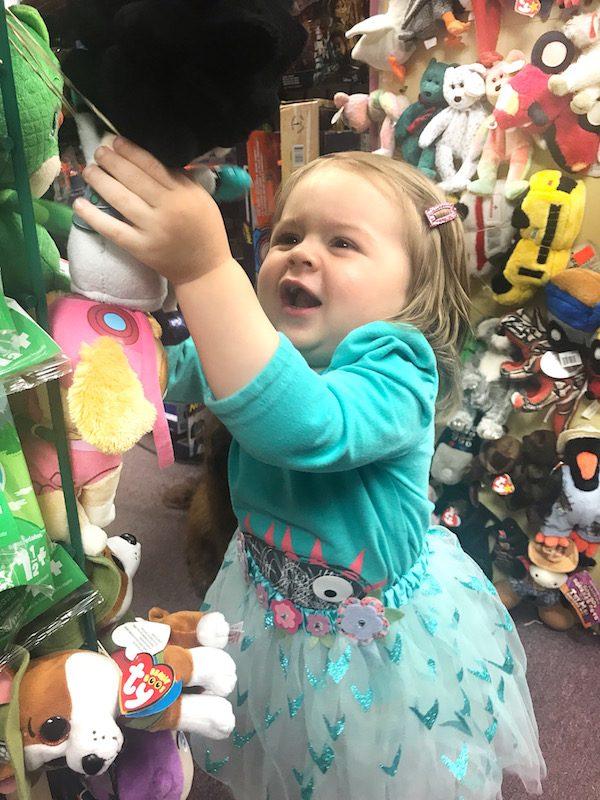 http://stationeryandtoy.com/shop/

Advertisement
Flying Tiger Copenhagen
424 Columbus Ave (between 80th and 81st Streets)
Want to get the most on-trend toys for the best price? This is our go to stop. According to their website, "We always have things you need, things you dream of, and things you didn't know existed." This is so true! If you need party favors, gifts, or just want to bring your kids somewhere to check out cool stuff, this is a great place to start. Walking through the store is akin to going to IKEA, but that's not a bad thing because it keeps the foot-traffic moving. Our favorite find was the mini-letter and mini-number balloons. You can blow them up yourself for the trendy party décor.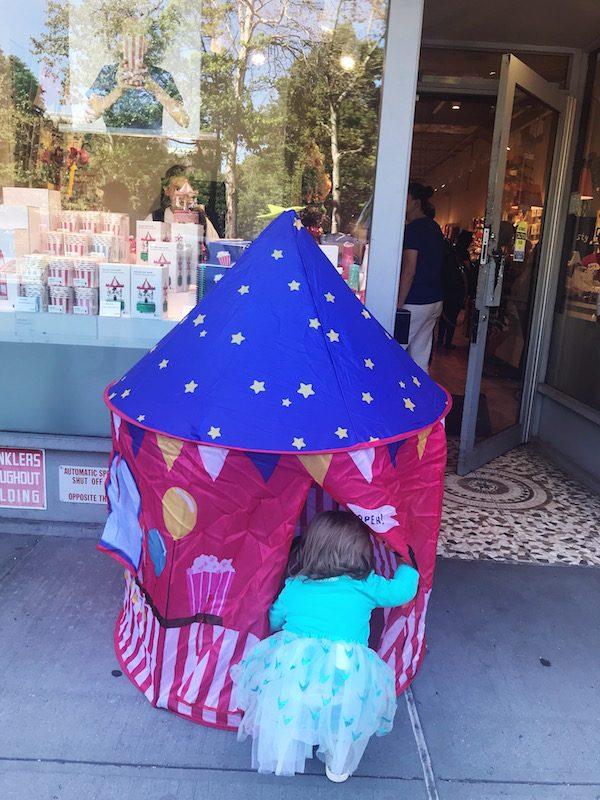 The American Museum of Natural History Dino Store
200 Central Park West (at the AMNH) 
After a long day at the Upper West Side's AMNH, you might be tempted to skip a "tourist trap," but this gift shop is one of the few I would highly encourage you to check out. The rotating special exhibits leads to the best specialty book selection I've seen. If your kid is into dinosaurs, look no further. For babies, they have unique stuffed animals. For older kids, this Upper West Side toy store has puzzles, games and even holiday themed gifts.
https://shop.amnh.org/dinosaur-gifts.html
West Side Kids
498 Amsterdam Ave (84th Street)
Is your kid into dress up? West Side Kids has the cutest dress up selection on the UWS. To add to your little princess or knight's costumes, the toy selection is curated beautifully. Unlike other toy stores, the layout of the store is well thought. You can browse the selection without feeling bombarded. The selection is a bit more up scale, so if you are looking for something that is of higher quality, I would check this place out. West Side Kids is also family owned, and has been in business since 1981.
https://www.westsidekidsnyc.com/

Advertisement
Book Culture on Columbus
450 Columbus Ave (between 81st and 82nd Streets)
Unless you venture down the stairs, you would never know this gem of a kids space exists. We visit Book Culture for all the classics. The wooden toy collection is nicely displayed, and is a welcomed relief, in contrast to all of the light up loud toys on the market right now. If you are a fan of STEM toys, the selection here is the best I've seen. While the prices are a little bit higher, the selection makes it worth it. An added bonus is the book cove. Your kids can sit and read while you shop!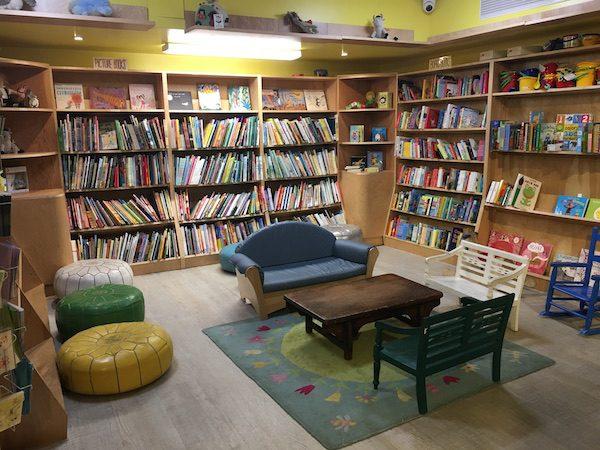 More for parents + kids: