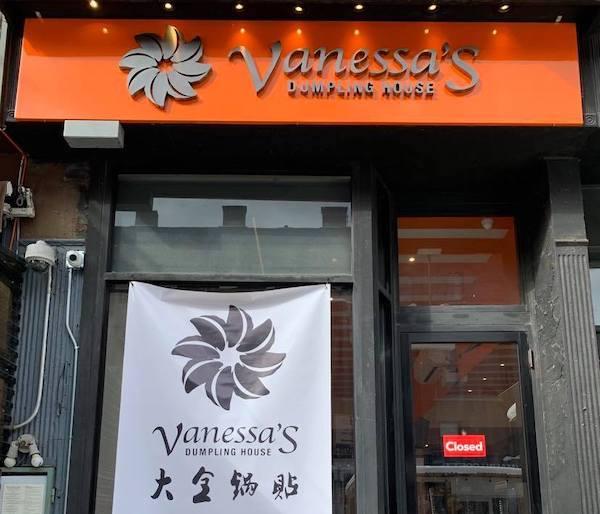 Vanessa's Dumpling House will be soft-opening today, February 5 at 12pm! An Instagram post reads that they will be offering a limited menu while training staff members until the official grand opening. The long-awaited dumpling spot is located at 452 Amsterdam Avenue, between 81st and 82nd Streets.

The former occupant at 452 Amsterdam Ave was Treat House, which closed in early 2020.
Vanessa's Dumpling House "specializes in Chinese snacks such as hand-made dumplings, buns, sesame pancakes, and noodles." According the their website, the family-run business was launched in 1999 with its first location in Chinatown.
Advertisement
Vanessa's Dumpling House has additional locations in Williamsburg, the Financial District and Long Island City.
Vanessa's offers both hand-made dumplings to eat on location, and bags of 50 frozen dumplings which you can take to go.
Get The Upper West Side Newsletter!
In addition, they offer buns and stuffed pancakes, noodle soups and beverages including bubble teas and smoothies.
Zagat's review of Vanessa's Dumpling House emphasizes quality food for reasonable prices "at these 'always-busy' dumpling joints."