Nostalgic memories of state fairs hit me as I entered Victorian Gardens in Central Park. I also wondered how it was possible that I've lived in NYC for over a decade and never knew there was a seasonal amusement park only a few blocks away! Thankfully, I was tipped off that this place existed, and brought my daughter to check it out. We had a fun filled afternoon going on rides and checking out the sweets selection.

We were greeted at the park entrance by Iliana Graham, Sales Manager, who has been working at Victorian Gardens in Central Park since 2003.  She was helpful on guiding us as to which rides my toddler and I could go on together. The rides are color-coded based on height restrictions. My daughter qualified for the green rides, which included the classic Tea Cup and Grand Prix.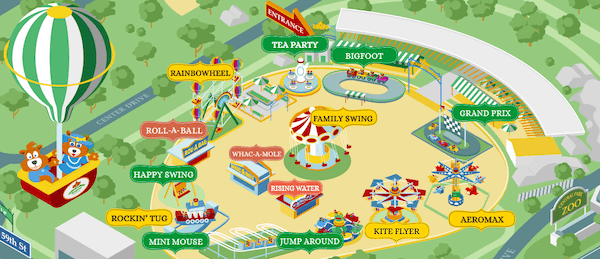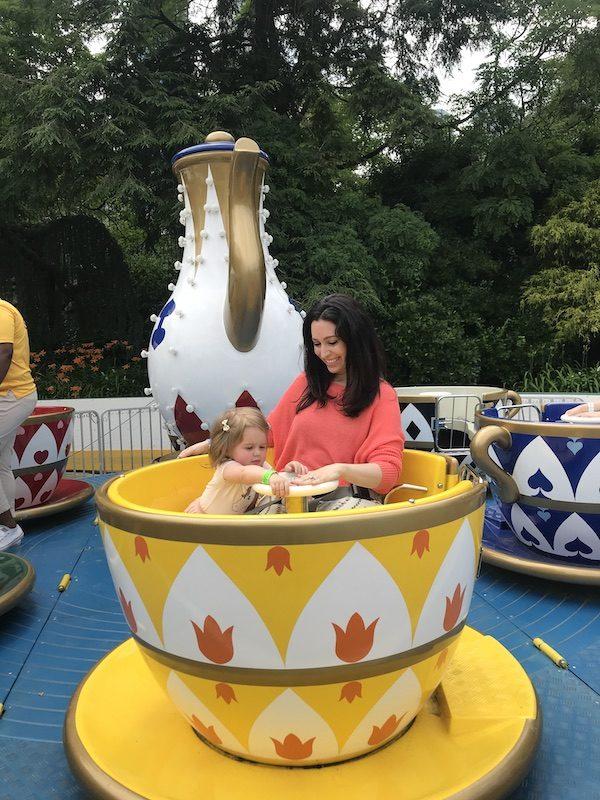 We weren't able to ride on the beautiful Rainbowheel, but took our best Coachella style picture in front of it. While the place doesn't feel large or spread out, there are quite a few hits packed into the space. Other than the rides, Iliana said that, "during the weekends, we have entertainment including a balloon artist, face painting, and a magic show. We also have a dance contest with our mascots, Victor and Vicky."
Don't think you are getting out of the park without trying to win one of those giant stuffed animals. Kids and adults are able to compete in games such as Rising Waters, Whac-a-Mole, and Roll-a-Ball. We also stopped to check out the selection of traditional foods, such as cotton candy, popcorn, and pretzels. If you are hungry for a meal, there is an indoor clubhouse that has chicken tenders, sandwiches, and other options.
We didn't get to experience the other entertainment, but we will definitely be going back to check it out. Victorian Gardens is seasonal and is only scheduled to run until Labor Day. As can be expected, weekends are busier than weekdays. If your kid has an upcoming birthday, they also offer birthday party packages. For more details on hours and planning your trip to Victorian Gardens in Central Park, you can visit their
website
.
More Upper West Side adventures with my daughter:
Join our newsletter for more family fun!