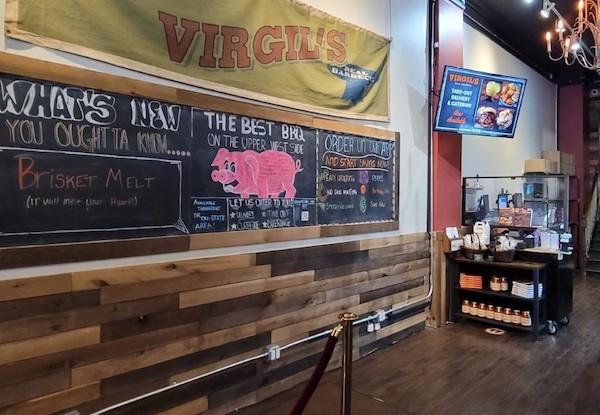 In late December 2020, Times Square hotspot Virgil's Real BBQ debuted a new outpost for takeout and delivery on the Upper West Side.
Located at 2452 Broadway, between 90th and 91st Streets, Virgil's is open daily from 11:30am to 9:30pm.

Some menu highlights include Virgil's classic starters, like their BBQ Chicken Wings:
Their "Trash Ribs:"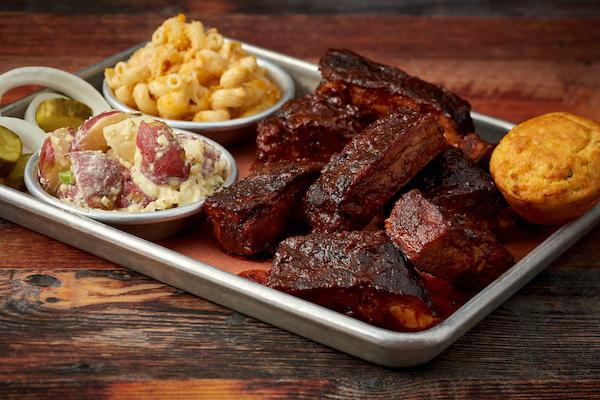 … and Virgil's "Trainwreck Fries," made with melted cheddar and jack cheese, applewood smoked bacon, scallions, jalapenos and ranch dressing.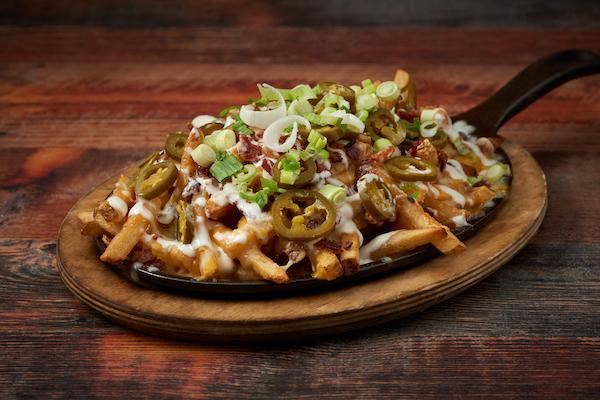 The menu also includes a selection of sandwiches, like Carolina Pulled Pork and their Brisket Melt.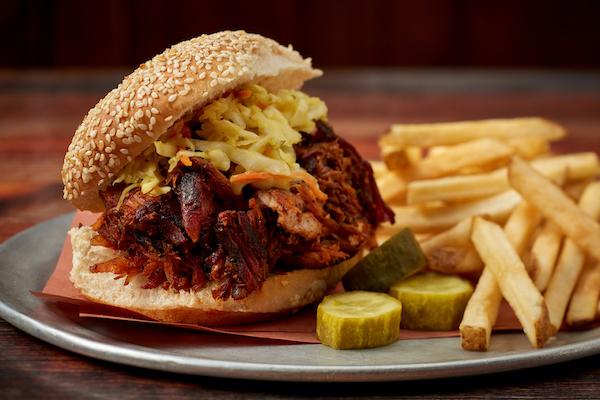 And a catfish, shrimp and chicken po' boy (all fried).
Meats can be enjoyed on their own or as platters.
This "Pig Out Platter" feeds four and comes with a rack of Memphis-style pork spare ribs, a whole barbecued chicken, a pound of sliced Texas Beef Brisket, and two large homemade sides and cornbread.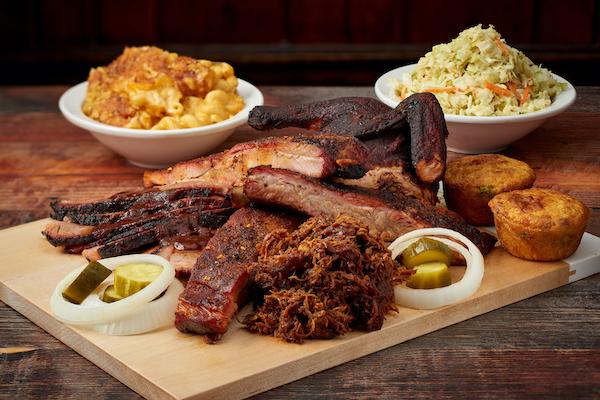 Three desserts are available on the UWS menu as well: Key Lime Pie, Peanut Butter Pie (pictured below), and Banana Pudding.
Orders can be placed online at www.virgilsbbq.com/locations/upper-west-side or by calling 646-887-3754.