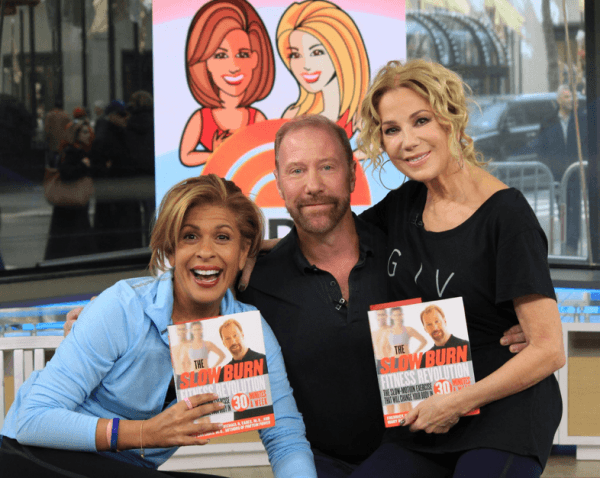 Of course you do! Who doesn't? And who doesn't have 30 minutes a week to invest in self-improvement?
At SlowBurn Personal Training studios, our certified personal instructors will guide you through a safe and scientific total-body strengthening workout called SlowBurn. The method was created by ACE certified instructor Fredrick Hahn, an Upper WestSider for over 30 years who founded and established the studio on 78th and Amsterdam in 1998.
So, what is the SlowBurn method? It is a method of strength training using very slow, smooth and controlled lifting and lowering movements that build strength, tone, muscle, bone, cardio fitness and flexibility safely and efficiently.
SlowBurn is similar in essence to the gentle yet powerful martial art Tai Chi. By eliminating any sudden and abrupt movements (which produce excessive force and lead to many injuries similar to Crossfit), you will never be injured. All of our SlowBurn instructors utilize the SlowBurn method which allows you to be instructed by any of our trainers.
Along with being extremely safe, research indicates that the SlowBurn technique produces superior  overall physical benefits than traditional methods of weight training. And this translates into greater self-esteem and contributes to stress relief.
So picture this – In just 30 minutes a week of exercise, your investment in yourself will:
Speed metabolic rate
Melt fat
Improve your posture
Decrease or eliminate low back and neck pain
Enhance your flexibility
Skyrocket your strength, bone density and work stamina
Create dramatic improvements in your yoga poses, golf drive, tennis serve and long walks or bike rides with your family
Boost self-confidence and self esteem
Empower you to stick to an eating plan for fat loss and other health improvememnts
Hard to believe, I know.  But we fully guarantee it.
SlowBurn Personal Training Studios has been an Upper West Side staple of health since 1998 and now has two locations:
169 West 78th Street, between Amsterdam and Columbus, NYC and
25 Watchung Plaza in Montclair New Jersey.
"In 1993, I developed the SlowBurn method at the Hospital for Joint Diseases Sports Medicine Center in order to make patients as strong as possible in the safest and most time-efficient manner possible. It is suitable for all ages – from kids to baby boomers to folks from the great generation. The method improves strength, endurance, cardio, flexibility and bone density – and even de-ages you at the genetic level in just 30 minutes a week."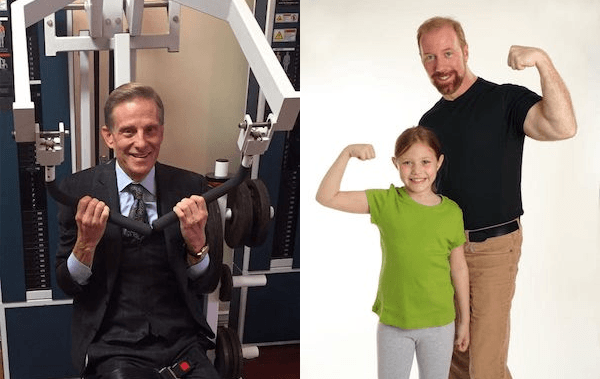 For the past two decades, SlowBurn's method has worked for hundreds of people.  The exercise stimulates positive adaptations to every aspect of your body including flexibility, the cardiovascular system and resting metabolic rate. This means you burn more energy at rest which contributes to leanness. Along with this proven strengthening method, SlowBurn trainers provide science-based nutritional guidance and work with clients to develop an eating plan to maximize lose fat and gain muscle simultaneously.
 Each SlowBurn instructor will teach you everything you need to know about eating the correct foods (without counting calories) in order to maximize improvements in health that will ultimately result in steady and permanent fat loss. The method emphasizes eating real foods low in sugars and adequate in healthful amount of fat and protein. Intermittent fasting is also suggested as a method to help cut fat and build lean. While strength training contributes to fat loss, the specific types of foods you eat are the number one factor in losing (or gaining) fat. By combining diet and exercise, the SlowBurn method promises continued success.
To view a further explanation, check out the video below:
Your results are measured using an InBody 570 research-grade body composition computer. Using this device, there is no guesswork. All InBody testing is complimentary to every SlowBurn client and is 95% as accurate as a medical DXA scan, regarded as the gold standard for body composition testing without the exposure to radiation.
Let's face it – life gets busy! SlowBurn personal training brings efficiency and convenience to fitness even for the busiest of New Yorkers. It can be nearly impossible to find time in your day to relax, much less to think about exercising. SlowBurn personal training reduces the amount of time needed for exercise dramatically. It's the most time efficient workout you can imagine. No longer do you need to spend hours at the gym to see results if any – the SlowBurn system provides maximum benefits in minimum time.
Fred Hahn also wrote a best-selling book which you can check out here.
Among Frederick Hahn's impressive roster of clients are many busy CEOs, popular celebrities, and even lifestyle coaches including Tony Robbins.
When asked about her experience with SlowBurn, Kathleen Hays, Business/News Anchor for Bloomberg Television, said:
"When I first heard about SlowBurn I thought, "C´mon, this can´t be for real! Only 30 minutes a week and no aerobics?" I figured well, what the heck and gave it a try. Lo and behold, I lost 30 pounds and 4 sizes in just a few months. My body has a tone and my muscles have a definition that they've never had before with anything else I've ever done. I am stronger and I have more energy. The combination of SlowBurn strength training and eating properly is truly amazing. When I looked in the mirror, it was almost like I was looking at someone else. I recommend SlowBurn to everyone. It´s the most incredible thing I've ever done for my body!"
 If you've been looking to try something new, safe and productive, don't delay! Try your first complimentary SlowBurn workout now!
For more information about the SlowBurn method and to sign up for your first class please contact the studio!