Two exciting and free community events are taking place this week on the UWS. These events are sponsored by CB7, Lower Manhattan Cultural Council, and the DOT.

Park(ing) Day
Friday, September 20th from 2pm-7pm
West Side of Broadway between 100th & 101st Streets
This is a global movement where artists and activists transform curbside parking spots into public space. Join in for a day of environmentalism and occupy four spots normally used by cars in a daylong mobilization of dance, community and climate resource sharing.
The festival features climate and social justice themed performances by Jody Sperling/Time Lapse Dance (pictured below), Sokolow Theatre/Dance Ensemble, Aviva Geismar and Nicole McClam. Free public workshops for people of all ages and abilities are led by master teachers Daria Fain (Qigong) and Naomi Goldberg/Dances for a Variable Population. The Community Zone provides kid-friendly engagement on urban climate solutions.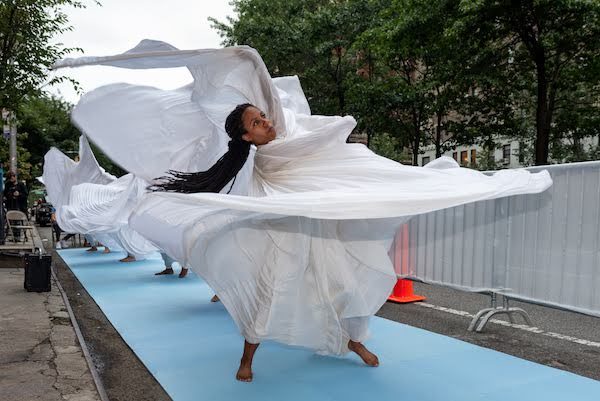 Advertisement
Celebrate Broadway!
Saturday, Sept. 21 from 11am-6pm
Broadway between 74th & 75th Streets
This festival will replace street traffic on Broadway with fun community activities such as dance and music performances, hula hooping, lawn games, and more.
Also coming up this weekend: The Morningside Lights Festival!!
Join our newsletter for more great events!