This is an op-ed written by Marti Gould Allen-Cummings – www.martiformanhattan.com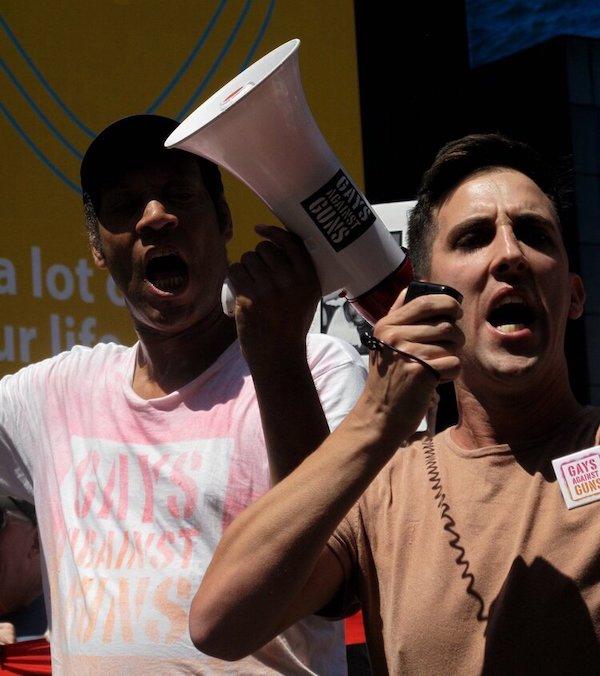 As soon as May 1st passed, I immediately started to think about June 1st. Because like most New Yorkers, I am not sure how we'll be able to pay rent amidst the COVID-19 pandemic. Reports show that nearly half of New York renters will struggle to pay rent on time. My husband and I are no different than hundreds of thousands of our neighbors who are part of the gig economy that's been temporarily shut down and permanently altered. This is a sacrifice we must make for the safety of our neighbors, but as a result, we need to think about what that sacrifice will cost each and every one of us, and pray it won't cost us our home.
To date, New York State has over 324,000 confirmed cases of COVID-19, and 20,000 have died. Sadly, the reality is that this crisis will continue for many months or beyond. Millions of New Yorkers have been affected by the outbreak and the life-saving policies implemented to slow its spread, but we are not affected equally. When you look at the raw numbers, millionaires and billionaires are not the ones bearing the brunt of the health emergency and economic grind. Rather, it's the low-income New York families, particularly families of color, that have been hit the hardest and are struggling to buy food or pay bills and rent with lost wages and tips. These struggles do not account for the long term damage to the economy caused by the outbreak; Comptroller Stringer came out with a new estimate this week that says one million New Yorkers could lose their job due to COVID.

Advertisement
We must implement policies to take the burden of this crisis off the backs of working New Yorkers. We cannot afford to wait until the stay-at-home orders are lifted, we need action and leadership, and we need it now.
While we appreciate Governor Cuomo's leadership during this crisis and for suspending evictions throughout the state, this does not go far enough to address the dire needs of working New Yorkers affected by the pandemic. Resources are limited, and needs are widespread, but nothing is more important than keeping people safe and in their homes.
We must enact substantial policies to protect the hard-working families of New York who are the heart of our City and local economy. The Governor and Mayor must:
Prohibit evictions, utility cutoff, and late fees for all New Yorkers whether they rent or own for six months after the state of emergency.

Subsidize the rent or mortgage of every New Yorker who lost their source of income due to the crisis and/or does not qualify for federal aid.

Require landlords, utilities, and lenders to work out a 12-month payment plan for those who cannot make payments during the pandemic.

Prohibit the reporting of nonpayment to credit agencies for missed rent or utility payments.

Provide tenants the option to extend leases set to expire in the three months following the state of emergency.

Halt all late fees for small business leases for six months past the expiration of the stay at home order.

Allow small businesses to defer payment of property and sales tax for 12 months after they re-open.

Freeze rent for two years after the end of the pandemic.
While the worst of the health crisis is hopefully behind us, the housing and economic crisis will get worse for far too many of us. Once the eviction moratorium is lifted, low-income New York will not be suddenly flush with cash and able to pay three months back-rent. Instead, law enforcement is going to start knocking on our doors and issuing eviction notices. Homelessness – already a crisis in our city – will undoubtedly worsen. What does that mean to the parents, grandparents and other caretakers who have to tell their kids and grandkids that they don't have a place to sleep tonight? This is the reality for many unless the Governor is bold enough to act.
This is an op-ed written by Marti Gould Allen-Cummings – www.martiformanhattan.com
Get the Upper West Side newsletter