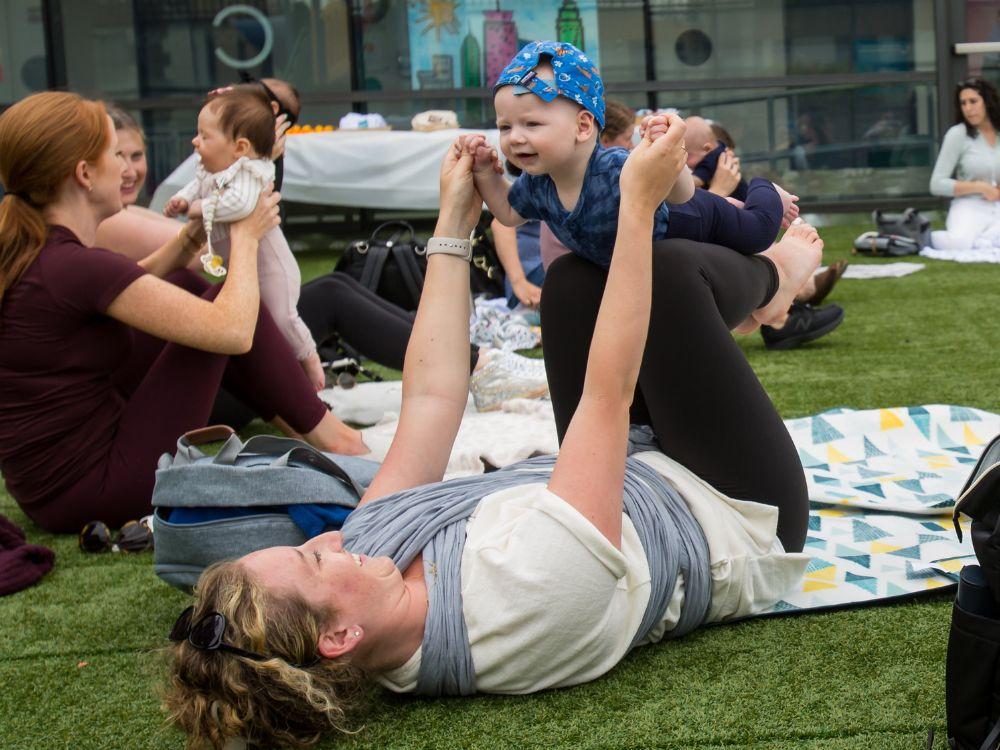 "At the JCC, we nurture families by cultivating experiences where children can thrive, parents can connect, and families can grow together." When you join the JCC for prenatal programs, a swim in their pool with your baby, a music class with your toddler, a cooking class with your school-aged child, or community service with your teen, you will feel right at home.
At The Bert and Sandra Wasserman Center for Family Life, staff members are here for your family at every age and at every stage. Join the Marlene Meyerson JCC Manhattan on Amsterdam and West 76th Street. Click here to learn more.
What I Wish I Knew Before Having a Baby in NYC: a free program for expectant parents. Join Yael Kahn Pinto, Director of the Center for Family Life and mom of three, for an informal and candid discussion about all things having and raising new babies in NYC. Topics will range from getting your baby home from the hospital to baby nurses, lactation specialists, and more. Pre-registration required. Wednesday, June 21 from 6:30-7:30 p.m. Register here.
Join the JCC for these incredible drop-in classes with your baby:
Tummy Time  (Birth–Crawling). This charming class makes tummy time fun for you and your baby. Through songs, nursery rhymes, and exercises designed to strengthen muscles and provide mental stimulation, your baby will reach important milestones in a playful and relaxed environment. Our instructor is a board-certified personal trainer. Tuesdays, June 20 through August 15, 9:30-10:15 am; Tummy Time in Central Park: Thursdays, June 22 through August 17, 11:30 am-12:15 pm. Register here.
Crawlers Club (Pre Crawling–Crawling). This movement class helps babies reach new developmental milestones in a community of first friends. It's geared for those who have learned preliminary gross motor skills, such as, rolling from back to belly, moving from sitting to crawling, pushing up to hands and knees, army crawling, etc. Tuesdays, June 20 through August 15, 10:30-11:15 am. Register here.
Sensory Studio (6 months-3 years). Young children will develop their cognitive and motor skills through unique sensory materials, social interaction, and  bonding with their grown-ups through kinesthetic experiences. This class is all about sensory play and encouraging your little one to explore. 6-18 months: Fridays, June 23-August 11, 10:15-11 am; 18 months-3 years: Fridays, June 23-August 11, 9-9:45 am. Register here.
Wobbly Walkers (Walking-18 months). This class is designed for babies who are mobile and have learned preliminary gross motor skills, such as: pulling to stand on things, transitioning from sitting to belly, standing independently for 3 to 5 seconds, crawling, and cruising. Independent walking is not necessary. Through songs, exercises, and play, your new walker will explore movement in an environment that supports early socialization. Tuesdays, June 20 through August 15, 11:30 am-12:15 pm. Register here.