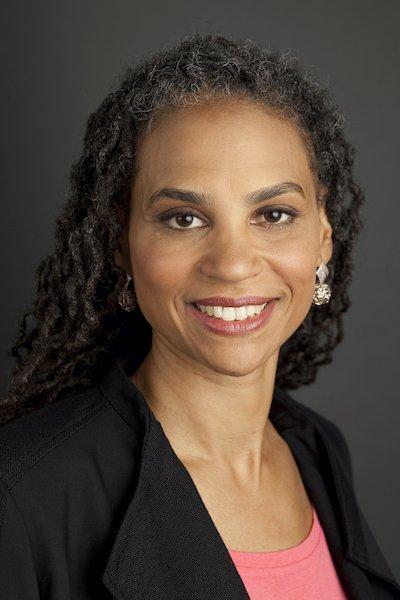 Maya Wiley, a civil rights activist and former de Blasio administration official, has recently made her presence known on the Upper West Side. A potential mayoral hopeful, Wiley has been very vocal about her support for the homeless residents at the Lucerne on West 79th Street. Speaking at a recent press conference, she emphasized the need for New Yorkers to come together to solve the very real problems facing the community.
National Council of Jewish Women New York (NCJW NY), a local community-based organization, has been bringing people together to serve the Upper West Side for generations. Regarded as a highly effective community service provider and grassroots organizer, NCJW NY has pioneered a number of community services and advocacy initiatives that have benefitted the most marginalized New Yorkers since its establishment in 1894.
The organization is recognizing Wiley's contributions to and impact on the city at its virtual Annual Fall Fundraiser on October 20th, benefitting its Hunger Program. Operating out of its multi-purpose community center in the heart of the Upper West Side on West 72nd Street, NCJW NY's Food Pantry and Community Kitchen have served as a lifeline for many New Yorkers who have been thrust into poverty and food insecurity due to COVID-19, feeding over 20,000 individuals since the pandemic began.
The Rebekah Kohut Award, named for NCJW NY's founder, is given to an inspirational woman who has distinguished herself in her field and has significantly improved the communal life of New York City. For NCJW NY, Maya Wiley most certainly fits these criteria. From serving in leadership positions at the ACLU and the NAACP Legal Defense Fund to founding the Center for Social Inclusion, Maya has worked to advance racial justice and equity for more than two decades. A former MSNBC Analyst, Maya brings a unique perspective to the table, offering insightful commentary about today's most pressing issues.
VIP tickets are available for an intimate pre-event conversation with Wiley. The VIP event begins at 4:30 pm, followed by the program at 5:15 pm. General admission tickets start at $36. You can purchase tickets here: https://bit.ly/32PaXep
Watch this video to learn more about NCJW NY: