The West Side Campaign Against Hunger recently launched a spring campaign which will be ending on Friday, April 30.
But that's still enough time to make a difference in the lives of families who really need help.
And this can be done by donating boxes of healthy food … each of which will feed a family of three.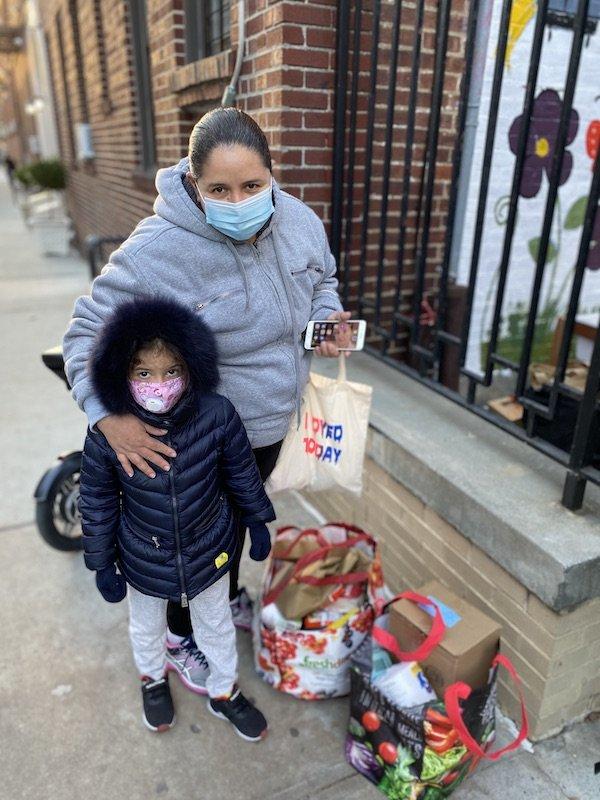 Meet Clara and her daughter Giovanna – customers of WSCAH's new partner site at School in the Square, where they recently distributed 175 boxes of healthy food to families in need. In response to the healthy food she received through the program, Clara said, "Please receive my most sincere greetings and deepest appreciation. The support of the school and the pantry have helped us so much during this very difficult year."
WSCAH is partnering with many other groups across NYC, including Children's Aid – which is bringing healthy food to 14 schools and early childhood centers throughout the Bronx, Manhattan, and Staten Island. Each day, parents express their gratitude for this influx of healthy, fresh food for their families.
It's hard to believe, but 1 in every 3 children in NYC is food insecure. This comes as the result of high unemployment rates, businesses closing, and the economic and financial stresses many families were dealing with long before the pandemic.
That's why the West Side Campaign Against Hunger needs your help now more than ever before. And you have the power to help.
Each box comes with 36 meals and is only $68.