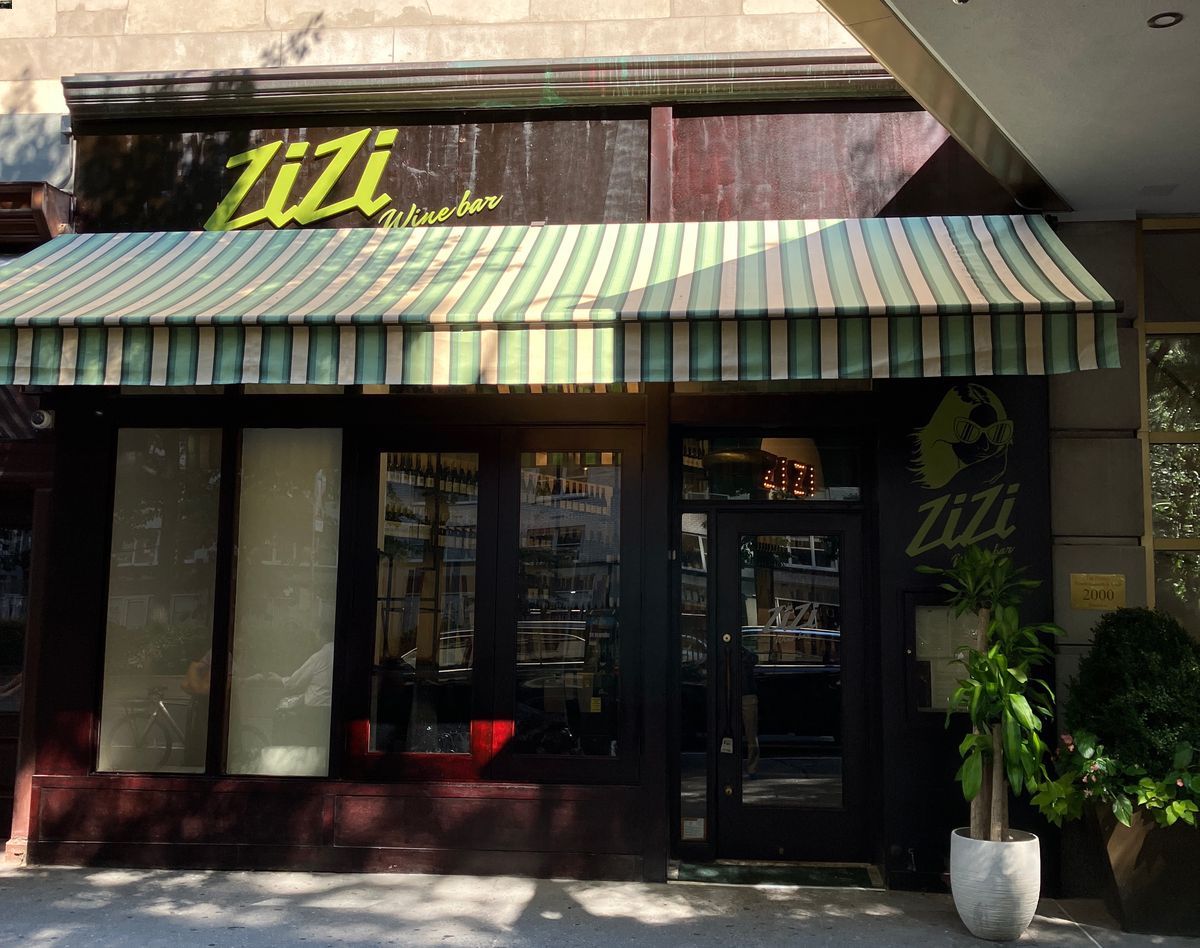 Zizi, a Chelsea restaurant based on "a vision of Middle Eastern hospitality," is opening a new location on the Upper West Side that takes their original concept and turns it into a wine bar with small plate food. It's set to open on Wednesday, August 23.
Advertisement



We previously covered their initial announcement back in March, but to recap, the new location is at 2012 Broadway between 68th and 69th streets, which used to be another Mediterranean place called Nanoosh.
Zizi Wine Bar will be a full service restaurant with 6 tables, 28 seats and a 25-seat bar. The owner, Sharon Hoota, also owns and operates three different Hummus Kitchens around the city.
At a glance, Zizi Wine Bar's menu (not yet on their website but behind the glass of their new spot) appears a bit different than the Chelsea location's, but quite a few items are making the trip uptown. These include some of Zizi's more popular dishes like their Crazy Baba (charred eggplant, feta, basil & pita), and Overnight Lamb Pita, which one Yelper said is "far and away my favorite. I would come here just for this dish alone."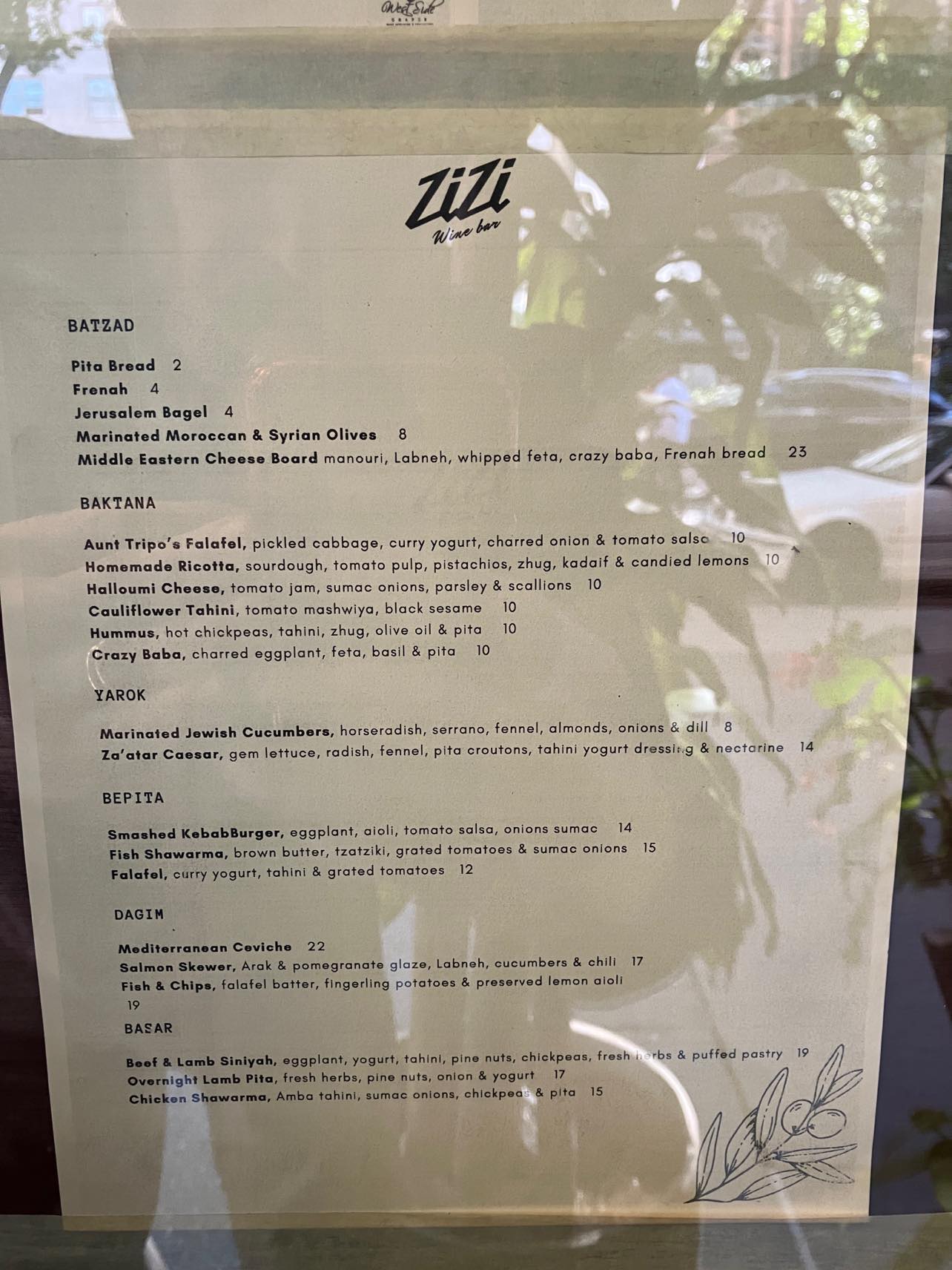 The wine menu features many fruity and earthy flavors like pear, pineapple, orange, apple, figs, currants and chocolate.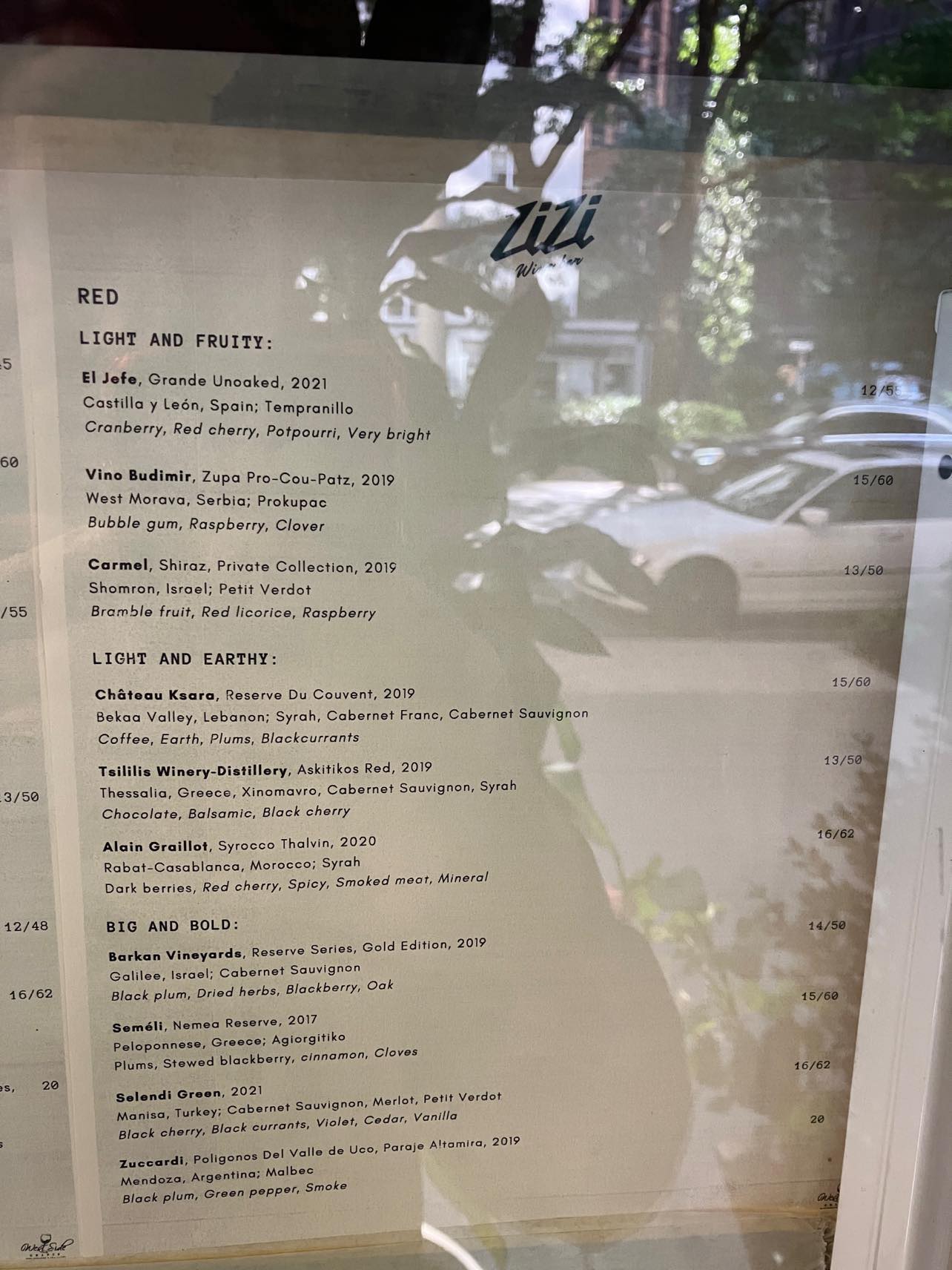 The restaurant previously mentioned that its hours of operation would be 9 a.m. – 2 a.m. from Sunday – Thursday and 9 a.m. – 3 a.m. from Friday – Saturday.
Advertisement
Their
Instagram page
says that no reservations will be needed on their opening day of Wednesday, August 23.
View this post on Instagram