The Upper West Side's 20th Precinct will be hosting "Build The Block" meetings for business owners and residents this month.

The precinct states on its flyers that "This is a new way of doing business for the NYPD, and we need your help to make it work. We want to hear from a broad range of voices about what it will take to make all the residents of our neighborhood feel safe and secure. Please join us for what we hope will be a lively and productive discussion."

Advertisement
The first meeting will be held this Friday, August 7 at Pier I Cafe at 70th Street in Riverside Park, and is designated for those who live in Sector A (find your sector by typing in your address
here
). Doors will open at 6pm and the meeting will begin at 6:30pm.
Below, please find details for all four meetings scheduled to take place this month.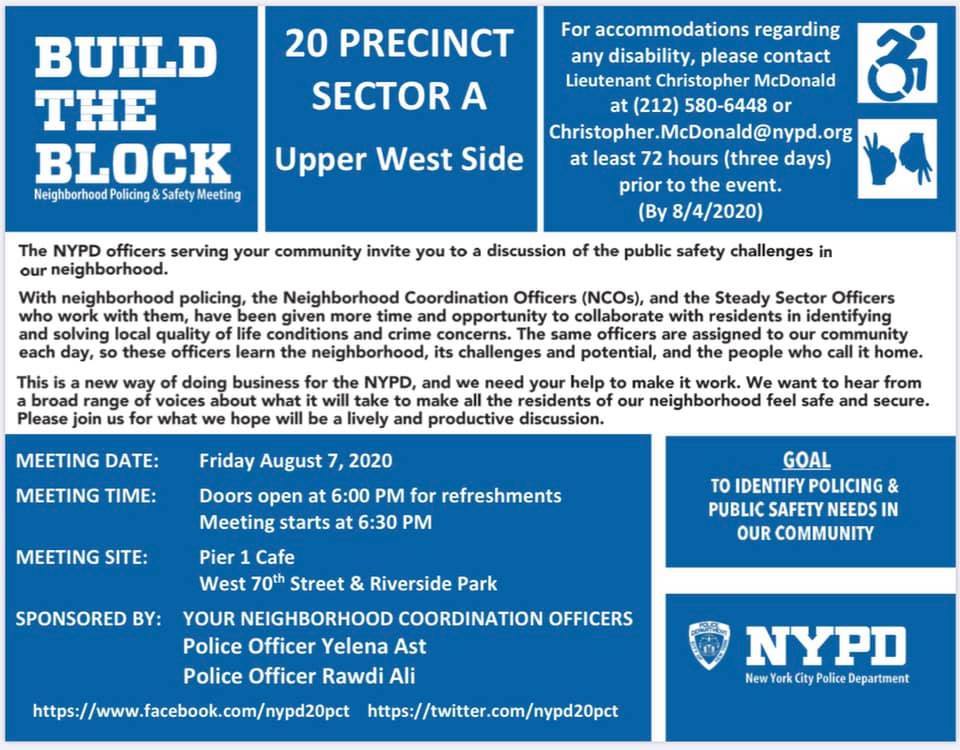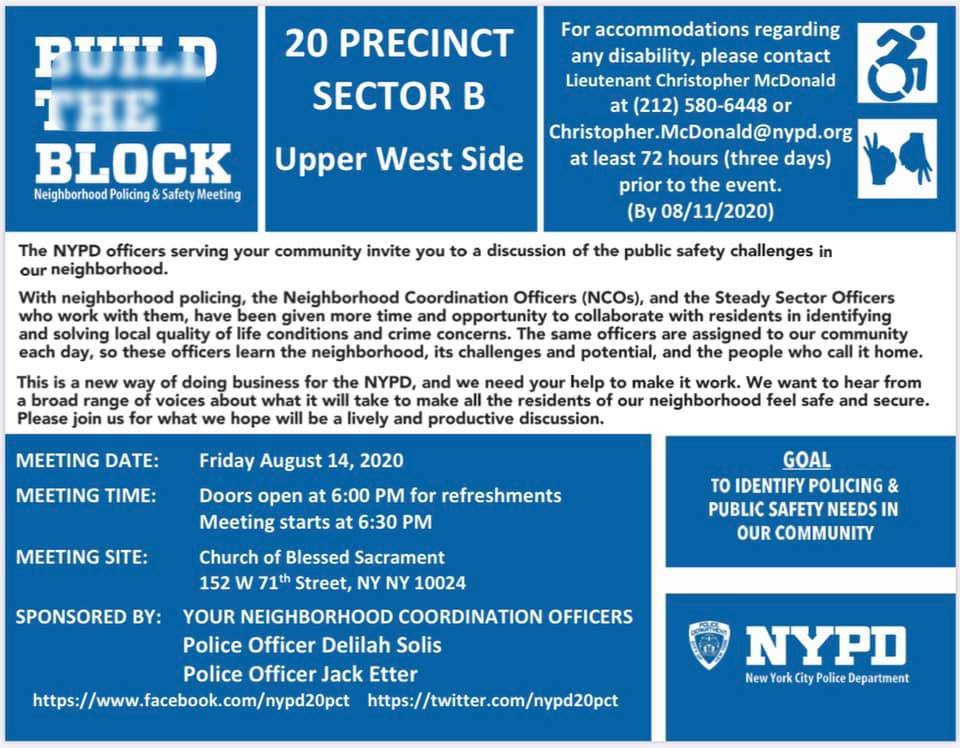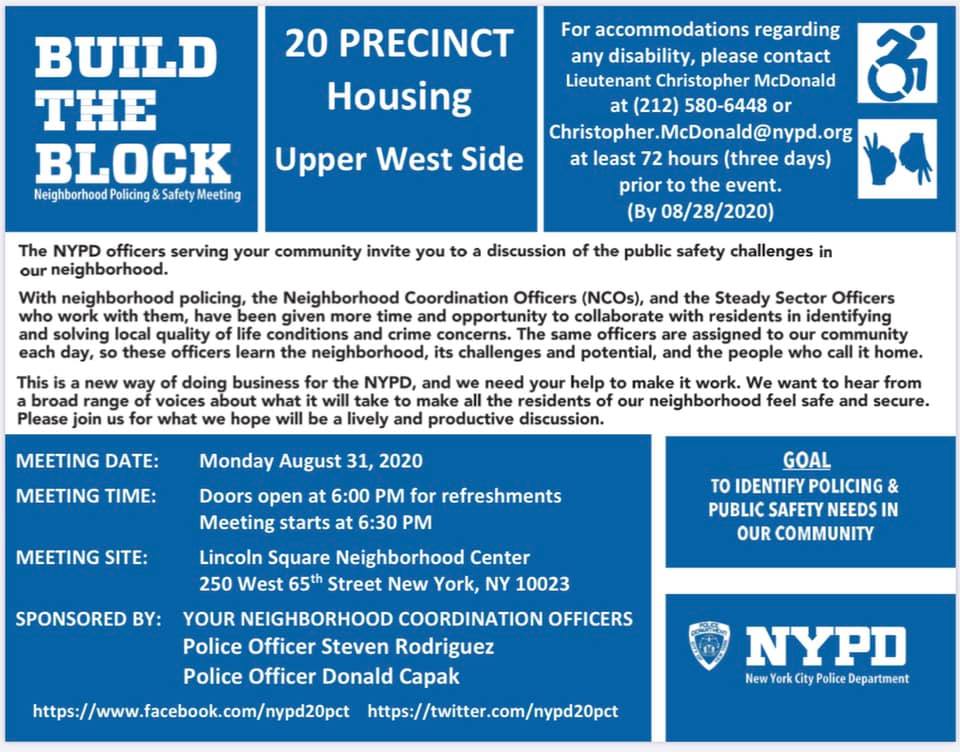 For updates, please follow the 20th Precinct on Facebook and Twitter, or call them at (212) 580-6411.