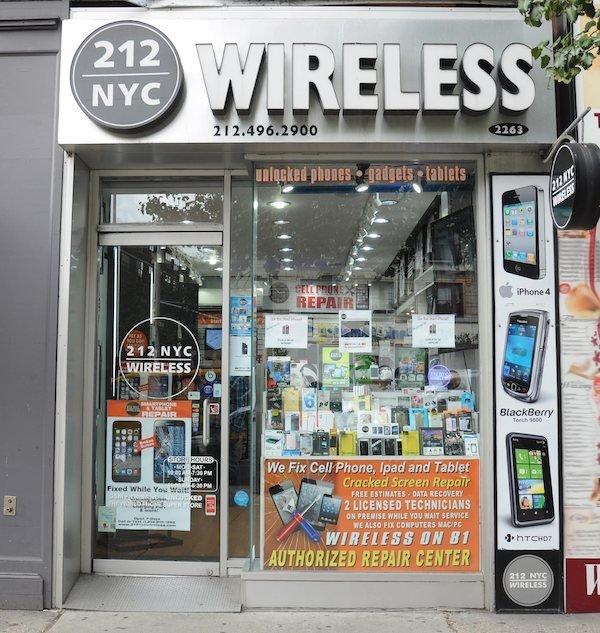 Tech repair shop 212 NYC Wireless will be closing its doors at 2263 Broadway at 81st Street by the end of the month. The owners told us that they tried to negotiate lease terms with their landlord but were unable to come to an agreement.
The store has been operating at this location for 15 years.
In addition to repair services, 212 NYC Wireless also sells phones, tablets, speakers and more. They've advised us that 50-75% discounts are available for select products in the store until they close.
The space next door – 2261 Broadway (on the corner of 81st Street) – is also available for rent. Formerly occupied by Teavana, the 950 square foot space has an asking price of $12,500 per month.
It also appears that the other space next to 212 NYC Wireless, previously occupied by a City Brows, is available for rent.
Another listing to hit the market recently is 68 West 71st Street, a space which Turkish restaurant Pasha occupied since 1996 until recently closing its doors. This space is asking $29,000 per month. (Thanks to 'Upper West Sider' for the tip).